'Fortnite' Chapter 2 Season 1 Battle Pass Skins: Every Unlockable Outfit to Tier 100
Chapter 2 of Fortnite is finally here, bringing a whole new wave of content for fans to slurp up. Leveling up is now a lot simpler with the new medal system that lets you earn rewards for kills, traveling and even fishing. With a whole host of other content to dive through, Chapter 2 Season 1 is already looking like a pretty big win.
Like every Season of Fortnite, there's a new Battle Pass for players to purchase to unlock costumes, styles and other cosmetics. There are eight new skins you can unlock with the Battle Pass, each having between two or three separate styles earned by completing missions. Unlike past seasons, there's no real coherent theme tying all of these together except for the fact that they all look cool and will make you the envy of all your friends on the Battle Bus.
Here are all the skins available in the Chapter 2 Season 1 Battle Pass, as well as their alternate styles.
Fortnite Chapter 2 Season 1 Battle Pass Skins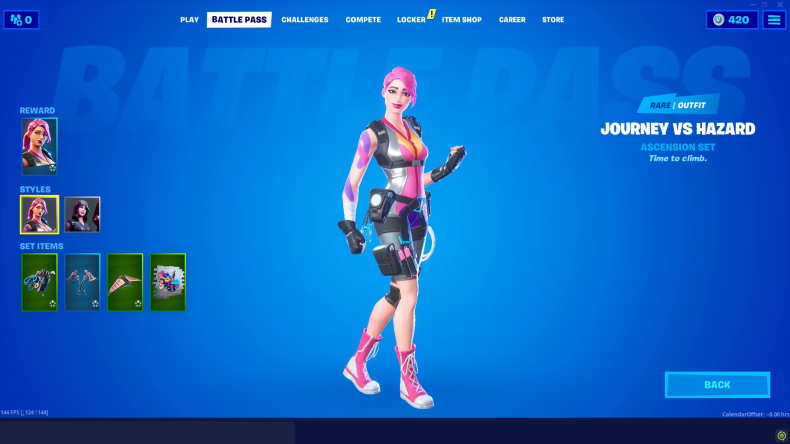 Journey- The simplest of the bunch gives you a punk with pink hair to dive around with
Hazard (Unlock by completing three missions) She's now going through a phase, colored her hair green and is dressed in black. I remember when I first listened to My Chemical Romance too.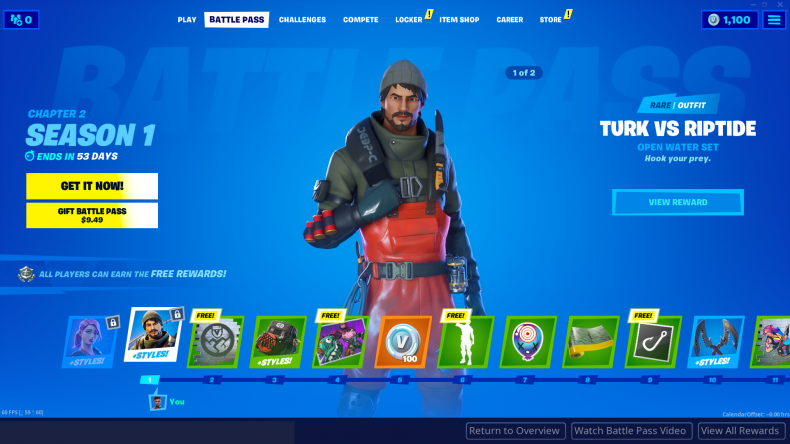 Turk- The Jaws fisherman of the bunch commemorates fishing getting added to the game.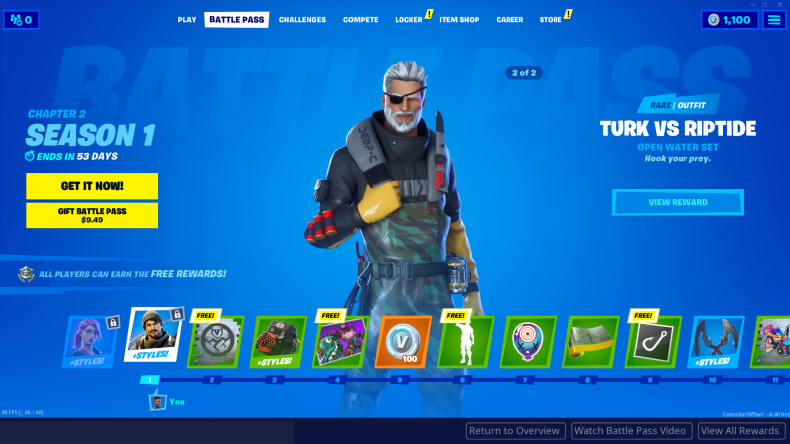 Riptide (Unlock by completing two missions)- After seeing how harsh the world can be, he knows that the water is a cruel mistress.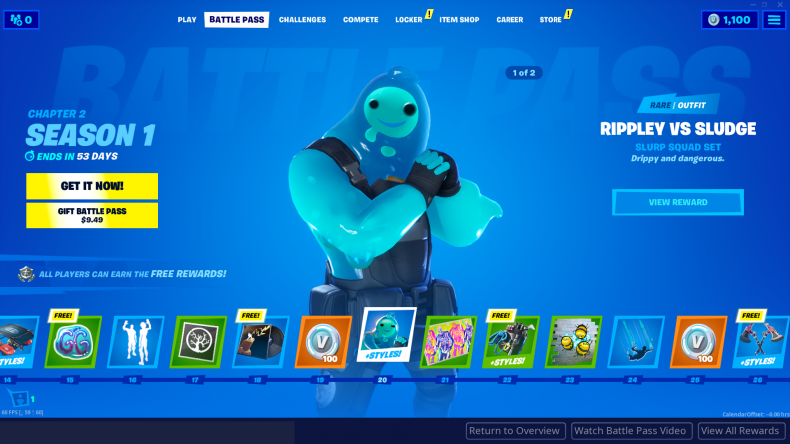 Rippley- Imagine taking some LSD and watching Slurp Juice form into a bipedal body right before your eyes. That's probably how Rippley came to be (though that isn't actual canon).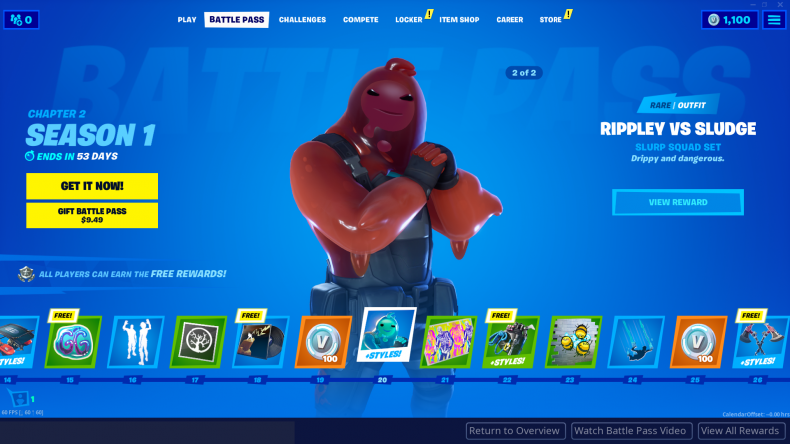 Sludge- (Unlock by completing four missions) On the dark side of our dimension, lies a sludgy puke monster that nobody wants to mess around with. I bet he's friends with Rippley.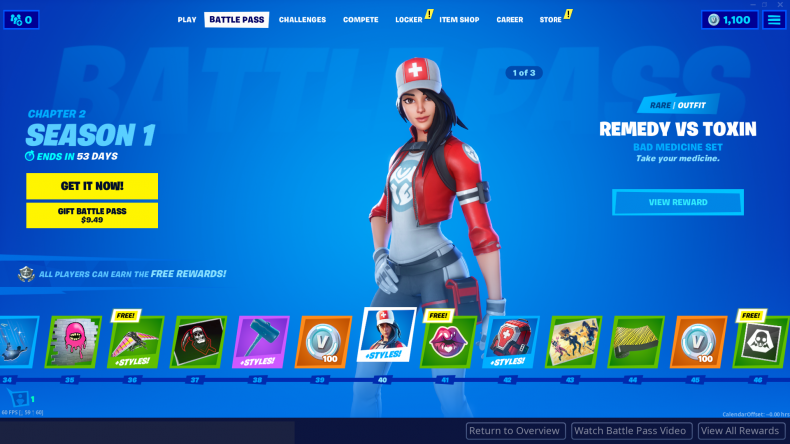 Remedy- Are you a Mercy main in Overwatch? We might have the perfect skin for you.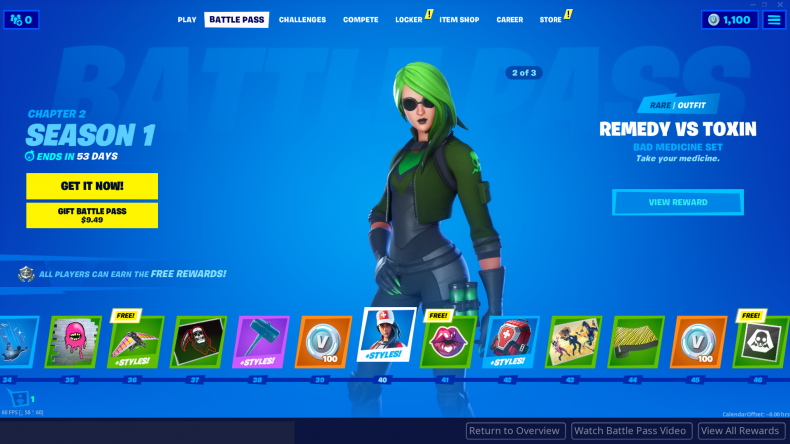 Toxin (Reach level 40 in the Battle Pass) After Remedy went to Warped Tour with Journey, they both totally changed.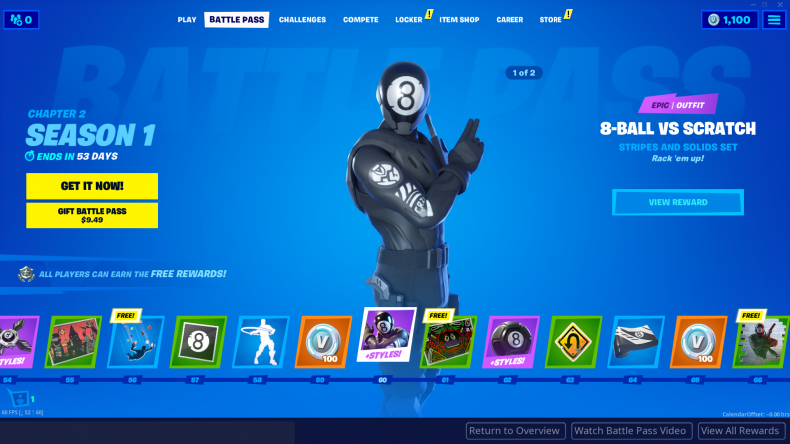 8-Ball- How does he see out of that mask? I guess you don't need eyesight to get Eliminations in this game anyways.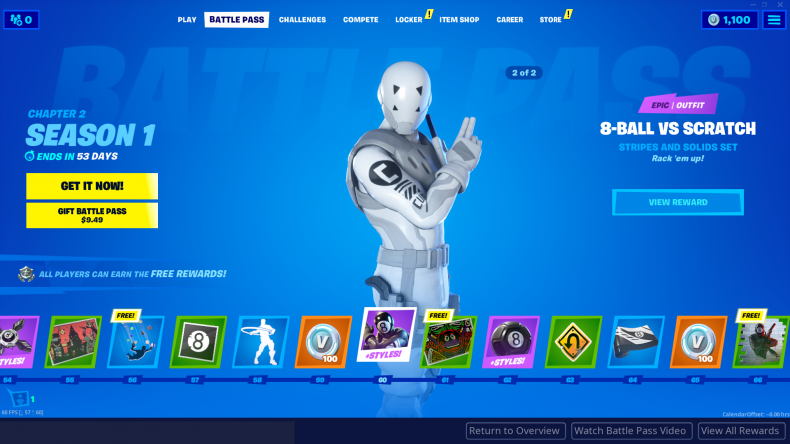 Scratch (Reach level 60 in the Battle Pass)- You are going to get dirt all over that perfectly white costume.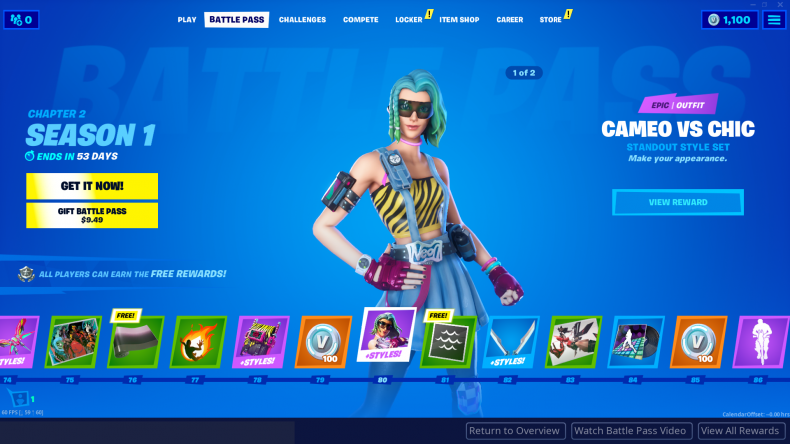 Cameo- Just a steel town girl on a Saturday night, looking for the fight of her life.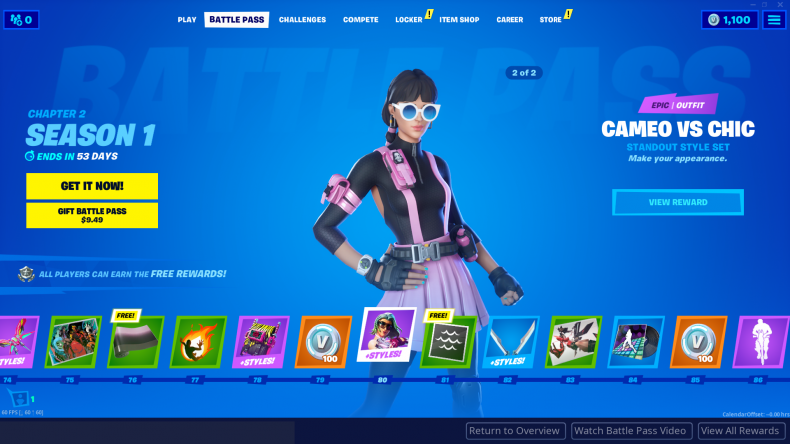 Chic- (Reach level 80 in the Battle Pass) After Clueless came out, every girl in the Valley thought she could rock those shades.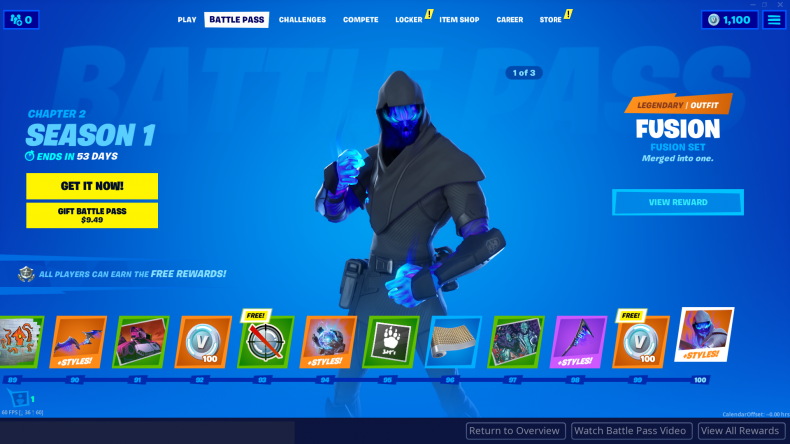 Fusion- Every tier-100 skin needs to be a bit badass and radiate edgelord energy. Fusion is no exception.
How do you feel about these Battle Pass skins? Tell us in the comments.
'Fortnite' Chapter 2 Season 1 Battle Pass Skins: Every Unlockable Outfit to Tier 100 | Newsgeek