'Fortnite' Chapter 2 Season 2 - Start Time, Teasers & Everything We Know
Fortnite Chapter 2 Season 2 is expected to begin February 20, and we've got all the big details heading into the release of update 12.0.0 Thursday morning. Want to know when downtime is expected to start and what to glean from the latest social media teasers? We've got you covered in this special recap.
What time is Fortnite Chapter 2 Season 2 expected to start?
Provided Fortnite Season 2 follows the same release pattern as prior seasons of Fortnite, the 12.0 update is expected to go live around 4 a.m. EST and will be followed by about two hours of downtime to ensure servers are in tip-top shape at launch. Server downtime is typically longer prior to season launches, so keep that in mind if there's a delay.
What do we know about Season 2 so far?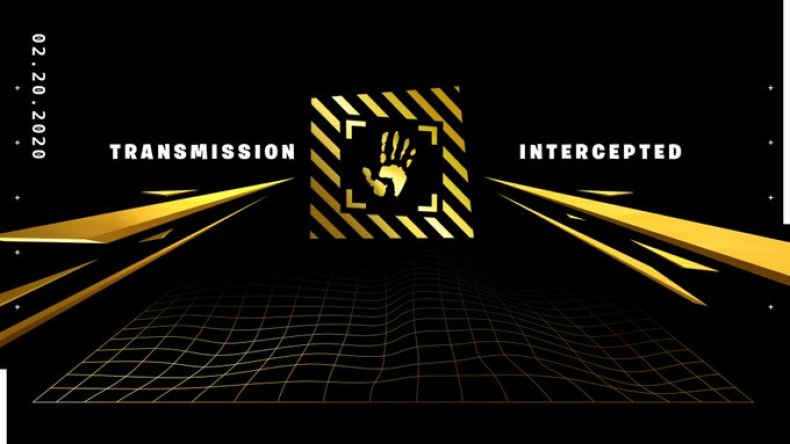 While fans lie in wait for what might be a live event that floods most of the Chapter 2 map with water, we only have some base information about what to expect from Season 2 regarding its theme.
As you'll see from the teasers listed below, the broad assumption is that Season 2 will feature a gold theme, taking on the legend of King Midas who transforms everything he touches into metallic wealth. Here's a recap of what we know so far.
Promotion for Season 2 kicked off fairly recently, with an ARG featuring at least 15 posters scattered in different locations across the globe. These posters featured telephone numbers that, when called, spoke to so-called "Agents." Here are the nine messages players uncovered.
Yes sir, the Agents were called. Card to access the safe was obtained.
Agency recruitment drive is a go. Happy hunting Agents. Agents, oil rig operation is a go.
During ID scanning, access denied, agency communication was interrupted.
Hideouts were detected, traces have been found in the E region. Agent, the dormant time is over.
Acolyte spot, Agent you are mobilizing.
Explosive Socialist, do not attack! The purpose of the mission has changed. Return to base.
Spectrum Agent Intercepted. Agency communications have been jammed.
Follow the Agent. Go. D3, G4, F2.
Turrets detected. An unknown Agent was discovered in the restricted area.
Around this time, a bot also appeared on the Fortnite Discord server, telling random users they had been activated as Agents. As such, it sounds like some kind of sletheting, secret agent aspect may be part of Season 2 as well.
In more traditional Fortnite fashion, Epic has also released a series of teasers to mark the occasion. Here are the teasers revealed so far.
Teaser 1 [February 17]
Teaser 2 [February 17]: Is that Chaos Agent or Toxin's head?
Teaser 3 [February 17]: It looks like bigger boats may be on the way.
Teaser 4 [February 17]
Teaser 5 [February 18]: Dynamite returning to the Season 2 weapon roster?
Teaser 6 [February 18]
Teaser 7 [February 18]
Teaser 8 [February 19]
Teaser 9 [February 19]
Combining the hidden letters in each of these teasers reveals the word "MIDAS," which essentially confirms the golden theme for Season 2. From the looks of things, it appears the game's next major update might involve gold, as well as thieves trying to steal it. That's all we know about Fortnite Season 2 so far.
Fortnite is available now on PS4, Xbox One, Switch, PC and mobile.
What are your thoughts on Fortnite Season 2? Will you be logging in as soon as the new Battle Pass starts? Tell us in the comments section!
'Fortnite' Chapter 2 Season 2 - Start Time, Teasers & Everything We Know | Newsgeek