'Fortnite' Chapter 2' Season 3 Battle Pass Skins to Tier 100: Jules, Kit & More
Fortnite Chapter 2 Season 3 begins with the launch of a brand-new Battle Pass. While players need to buy the pass to see the rewards in their entirety, we've spent the V-Bucks for you so you can catch a true glimpse of all the new skins. Want to know what you can get once you reach tier 100? You've come to the right place.
Fortnite Chapter 2 Season 3 Battle Pass Skins
Ocean [Tier 1]: "The fight's not over till I say so." Essentially this is a cool Marauder skin.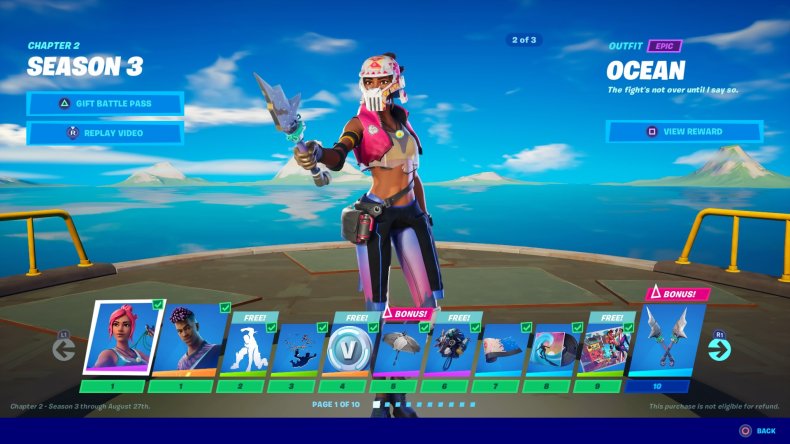 Fade [Tier 1]: "Far from home, the journey must continue." This is perhaps the most customizable skin of Season 3, with two alternate styles seen later on in the Battle Pass.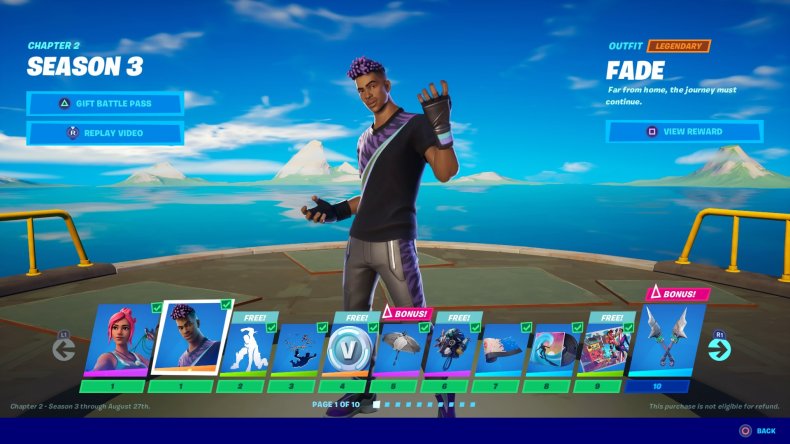 Scuba Jonesy [Tier 20]: "Jonesy of the deep!" Because a Fortnite Battle Pass wouldn't be complete without a new Jonesy alternative.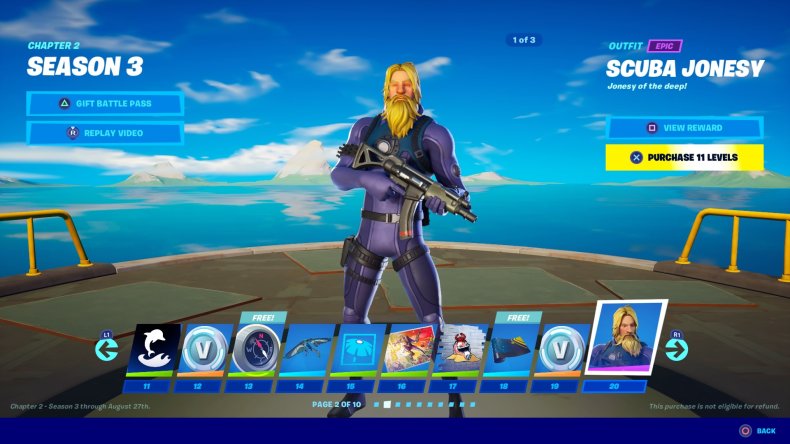 Jules [Tier 40]: "Engineering perfection with a mysterious twist." This is listed as a reactive skin, which means you get a cool animation the better you perform.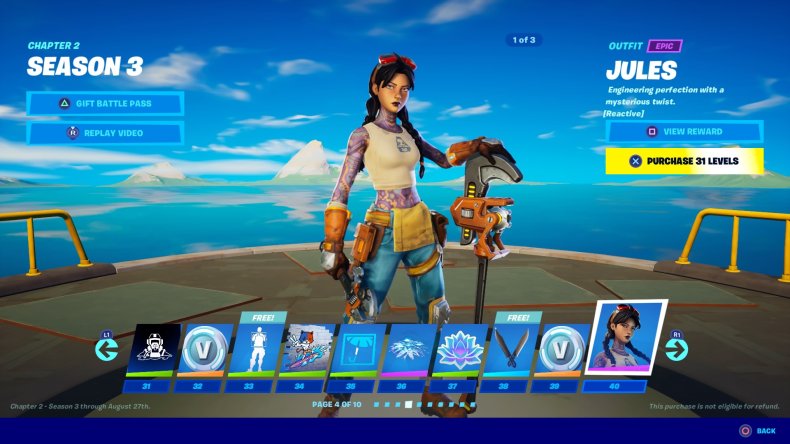 Kit [Tier 80]: "Proudly following in his father's footsteps." We assume his father is Meowscles from Season 2, and fans of the giant cat couldn't be happier.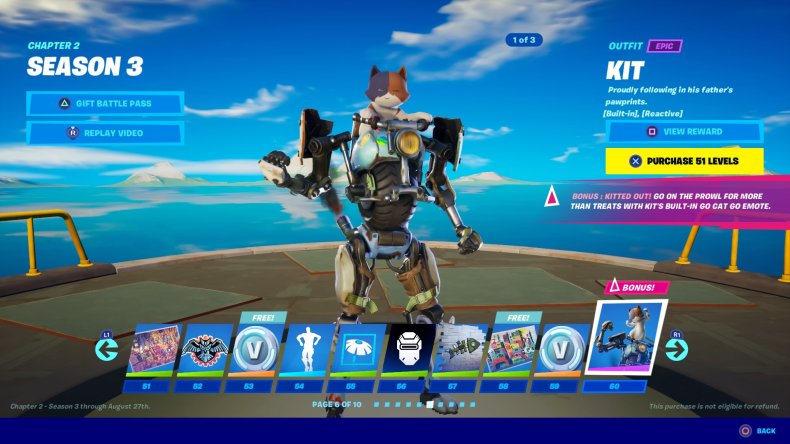 Siona [Tier 80]: "A wanderer in a lost world."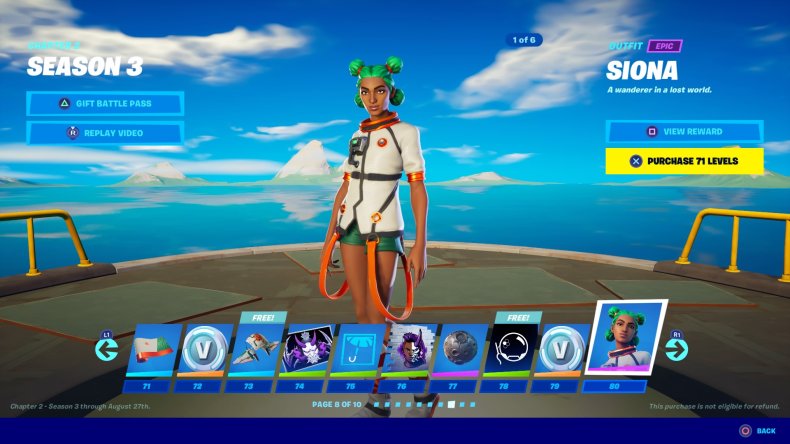 Eternal Knight [Tier 100]: "Honor shines eternal." It's listed as Enlightened, which tells us there may be a dark variant of this skin too. We saw something similar with Shadow and Ghost last season.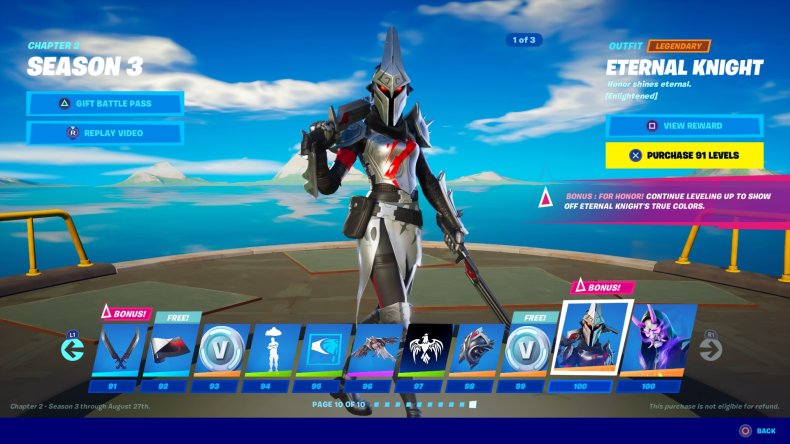 Masked [Tier 100]: This is an extra style for Fade, and it looks awesome.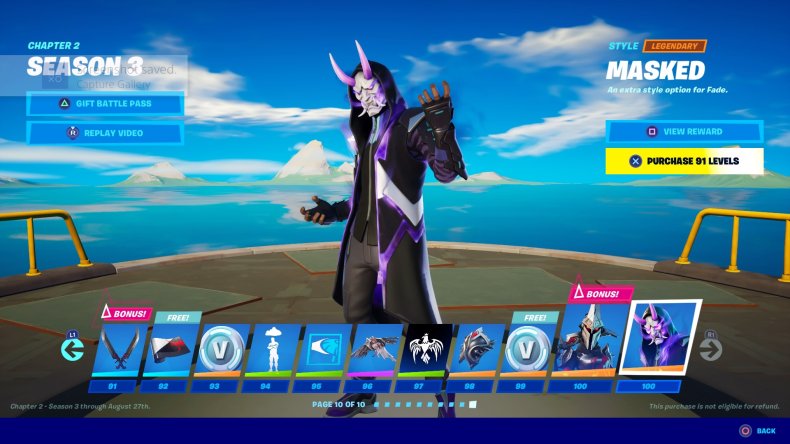 Voyager [Tier 80]: This is also for Fade, and it's available a little earlier in the Battle Pass.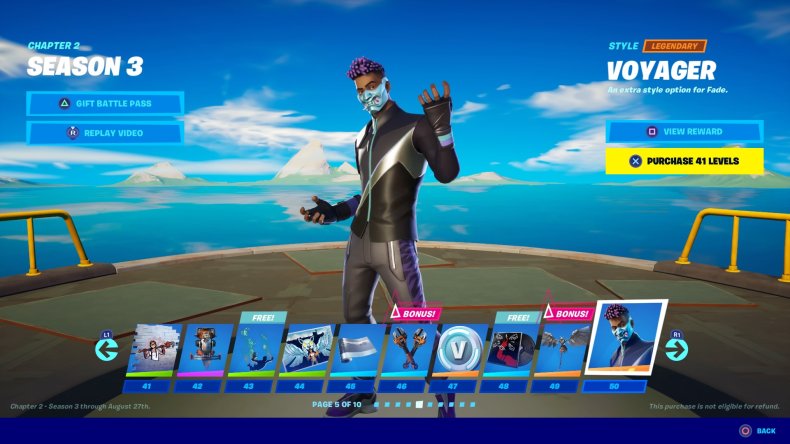 There are, of course, dozens of other rewards within the Season 3 Battle Pass beyond skins, and these include Gliders, Emotes, Pickaxes and more. For a full recap of every individual reward beyond the central characters, check out this clip from EveryDay FortNite on YouTube.
Fortnite is available now on PS4, Xbox One, Switch, PC and mobile. The Battle Pass is available as a standalone for 950 V-Bucks or in a bundle for 2,800 V-Bucks.
What do you think of the Season 3 Battle Pass based on these new skins? Will you be working your way through to tier 100? Tell us in the comments section!