'Fortnite' Chicken Locations and How to Hunt and Fly With Them For Week 3 Challenges
Fortnite Week 3 Challenges have just gone live, and some of the toughest tasks of the week revolve around hunting chickens and flying with them. In this guide, we'll reveal a few good chicken spawn locations and explain what to do once you get there. When all is said and done, you will have completed two more challenges for your Season 6 Battle Pass.
Where to find and hunt chickens in Fortnite
If you managed to complete the "tame a boar" challenge from last week, then locating chickens shouldn't be much of a problem. Simply put, chickens and boars spawn in many of the exact same locations. For those who might need a little more direction, however, we've pinpointed those pesky birds to two precise spots.
Chicken spawn location 1: The easiest chicken spawn to pinpoint is here, just outside the boar pen in southern Colossal Crops. Provided you find any here, they can be easy to surround when they get trapped near the walls of the fence.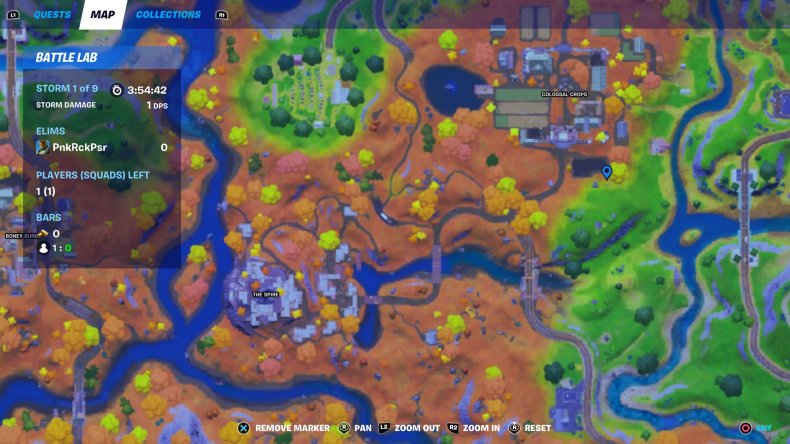 Chicken spawn location 2: A slightly more ambiguous but still effective spawn location is in this dark-shaded area outside Pleasant Park. Roam around near the location we've marked, and listen for clucking sounds to pinpoint where the chickens are hiding.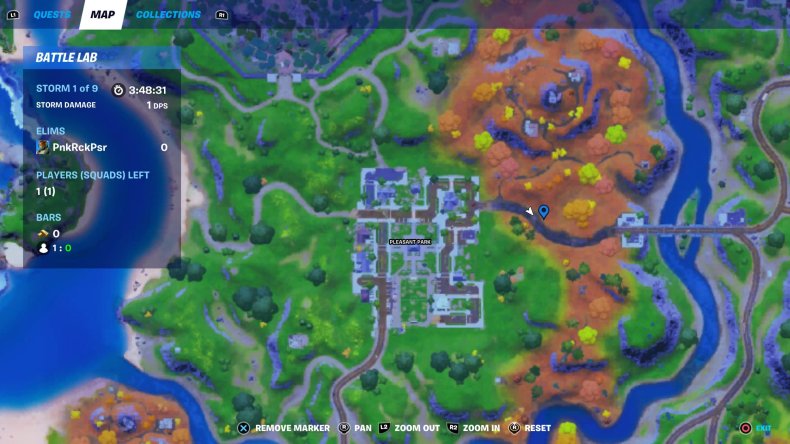 When it comes to hunting chickens, as the Week 3 Challenge mandates, simply pull out your favorite weapon and start shooting. Chickens aren't as aggressive as wolves or boars, so you should be able to take them down with little fuss.
How to fly with chickens
In order to fly with a chicken you must catch one first. Encounter one in the wild using one of the spawns listed above, and immediately start running towards it. There's a split second where the bird becomes startled by your presence, and that's precisely when you can tap the interact button to grab them. Move straight for the bird as quickly as you can, otherwise you'll embark on a wild chase to catch them.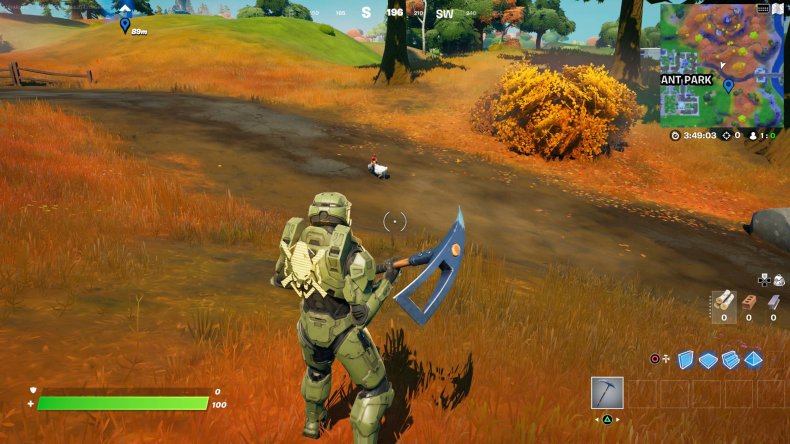 If you happen to find the process of catching a chicken to be too difficult, you can always craft a Hunter's Cloak with two animal bones and one piece of meat. Donning the cloak allows you to approach any animal on the map without startling them. You can learn more about the Hunter's Cloak in our bespoke crafting guide.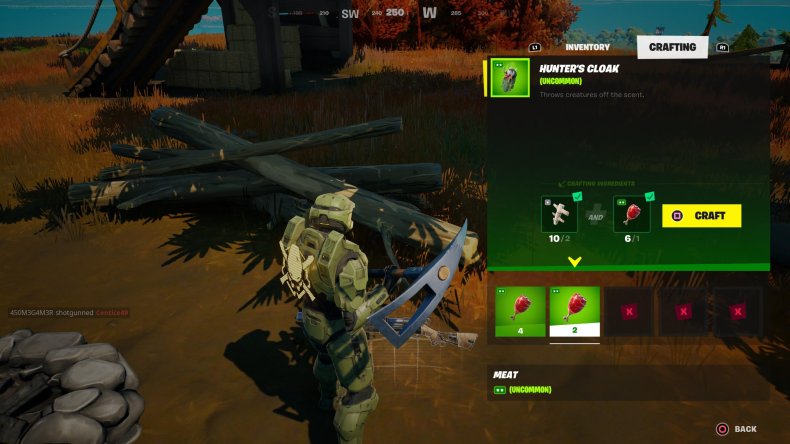 Regardless of how you manage to grab a chicken, once you do you'll be able to raise it over your head to start flying. In order to maximize distance to reach the 20 meters this challenge requires, make sure you're holding the analog stick or arrow key forward as you jump. The less you twist and turn, the more distance you'll cover. After a few jumps you should be good to go. That's all you need to know about hunting and flying with chickens in Fortnite.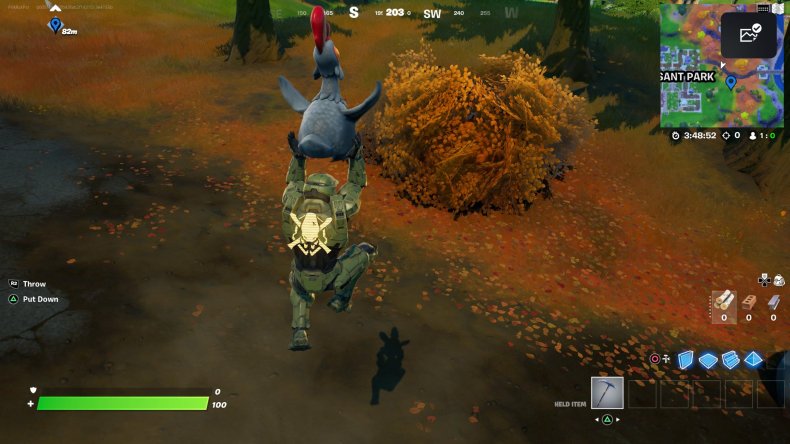 Fortnite Week 3 Challenges
Flying with and hunting chickens amounts to just two of eight Epic quests going live in Fortnite on Thursday. Here's the full list of challenges for those who've yet to see it in game.
Fly 20 meters with a chicken
Hunt chickens
Catch fish at Camp Cod, Lake Canoe or Stealthy Stronghold
Deal damage with shotguns
Get headshots with rifles
Deal damage within 20 meters using a pistol or revolver
Eliminate Raptor, Zenith or Blackheart
Forage colored eggs hidden around the map
Fortnite is available now on PS5, PS4, Xbox Series X|S, Xbox One, Switch, PC and Android.
What are your thoughts on Fortnite's Week 3 Challenges so far? Were you able to hunt and fly with chickens? Tell us in the comments section!