Fortnite Season 7 continues with a new crop of challenges for Week 6. In this guide, we'll tell you how to locate Chilly Gnomes and slide an Ice Puck at least 150 meters.
How to search Chilly Gnomes in Fortnite
Fortnite fans may remember the Hungry Gnomes Challenge from Season 3, and this is essentially a new version of that. All you have to do is find the Gnomes at these listed locations to complete the challenge. If you're having trouble, it might help to turn up your volume and listen for shivering as you work your way around the map. Gnomes generally aren't quiet creatures after all.
There may be more Chilly Gnome locations than these, but here are enough to complete the challenge:
1) A Chilly Gnome on a peak by the Shifty Shafts bridge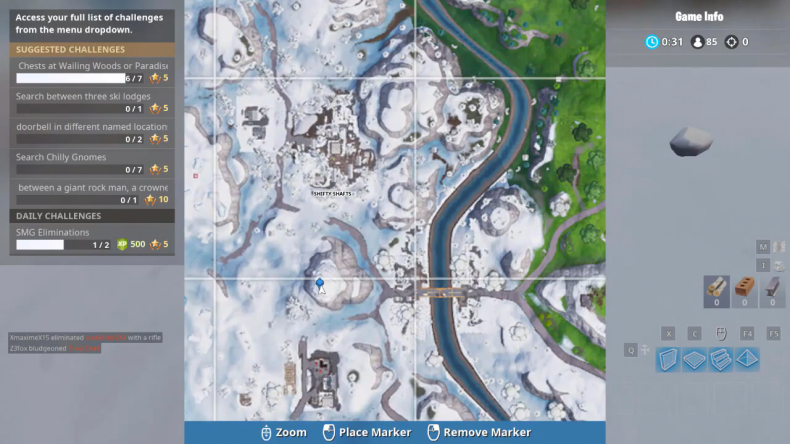 2) A Chilly Gnome northwest of Polar Peak near the big building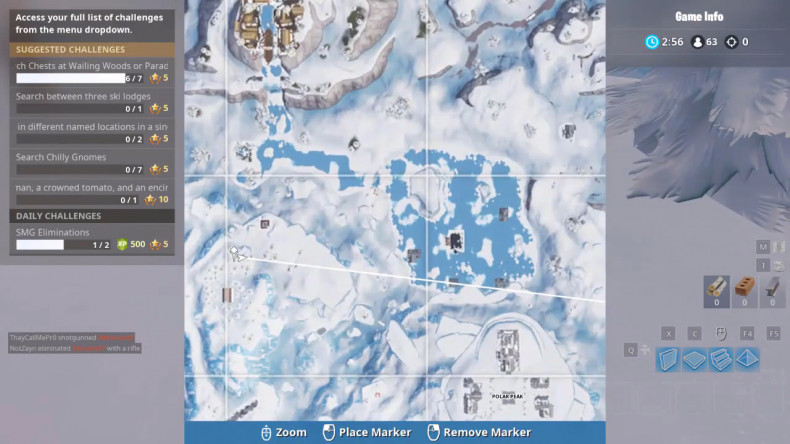 3) A Chilly Gnome near Grog's hut through the hole in the ice with the secret plane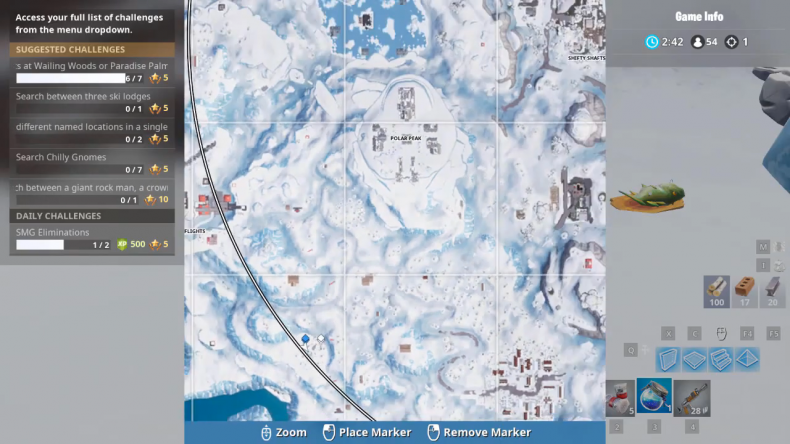 4) In a snow mound east of Happy Hamlet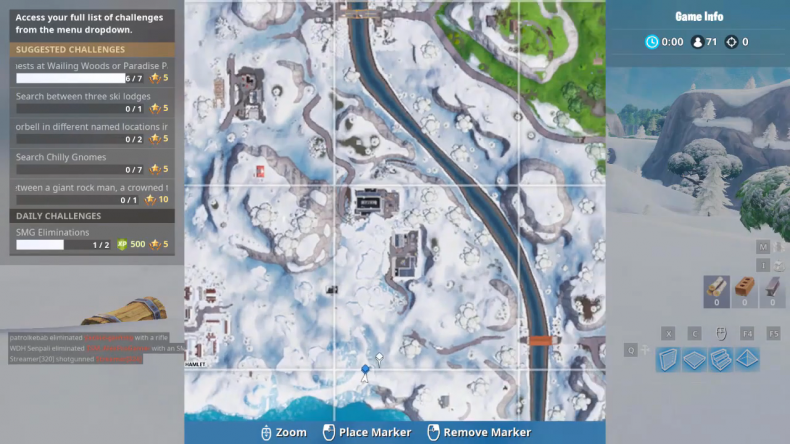 5) In a block of ice in the village east of Snobby Shores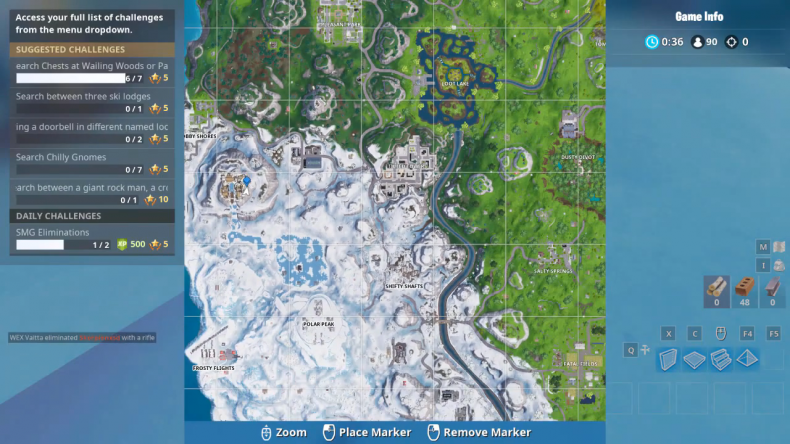 6) Near the buried castle tower and camp just outside Polar Peak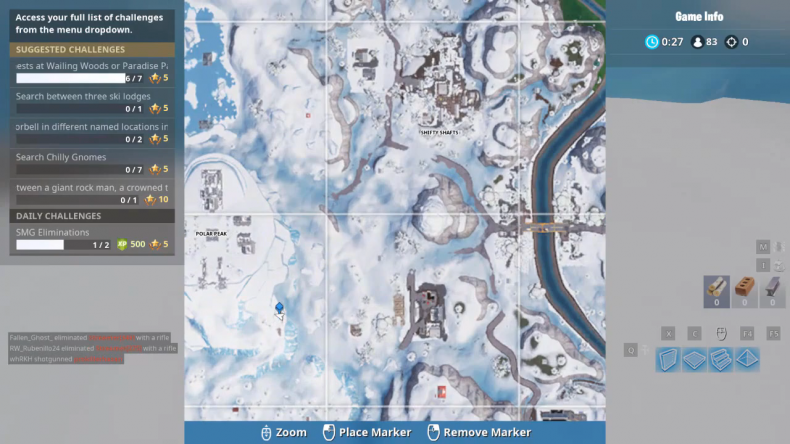 7) Just outside Tilted Towers by the bus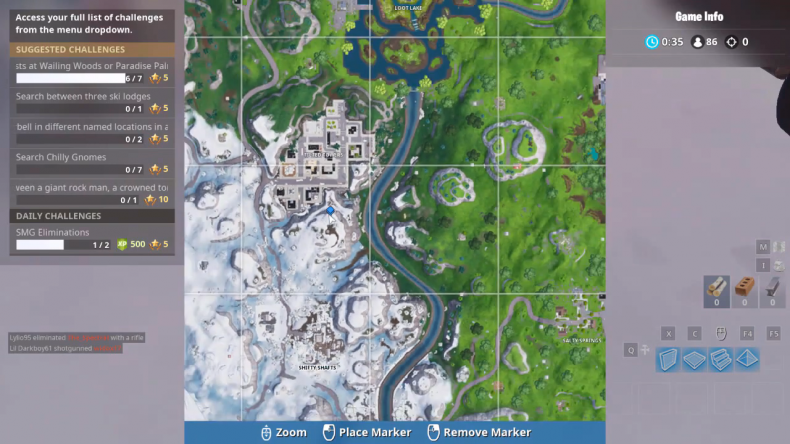 How to slide an Ice Puck over 150m in a single throw in Fortnite
Most folks trying to complete this challenge are likely wondering where the Ice Puck is located. Much like the Snowball from 14 Days of Fortnite, the Ice Puck is an unlockable Toy. It's earned by reaching Tier 28 on the Season 7 Battle Pass.
If you have the Ice Puck unlocked, go to your emotes locker and equip it. To throw it in a match, just use it as if it were an emote. Press down on the d-pad of a controller, B on keyboard or tap "!" on mobile. Scroll over to the Toys section of the wheel and select the Ice Puck. Press and hold the emote button to keep tossing pucks.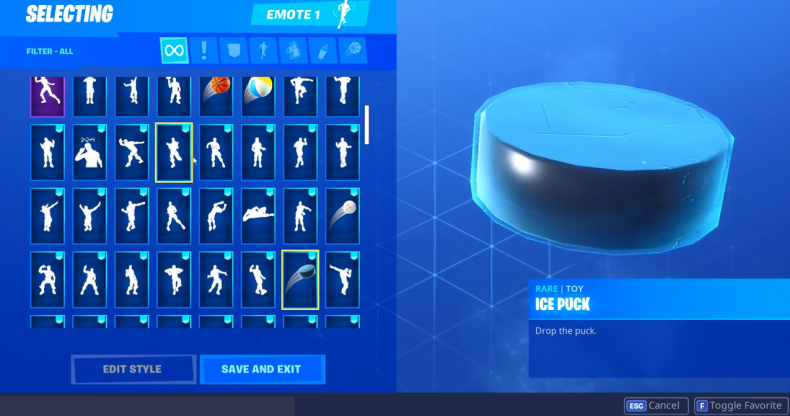 The true difficulty of this challenge, however, relies on knowing precisely where to throw the Ice Pick so that it gathers the most slide distance. Head over to this lake area north of Polar Peak.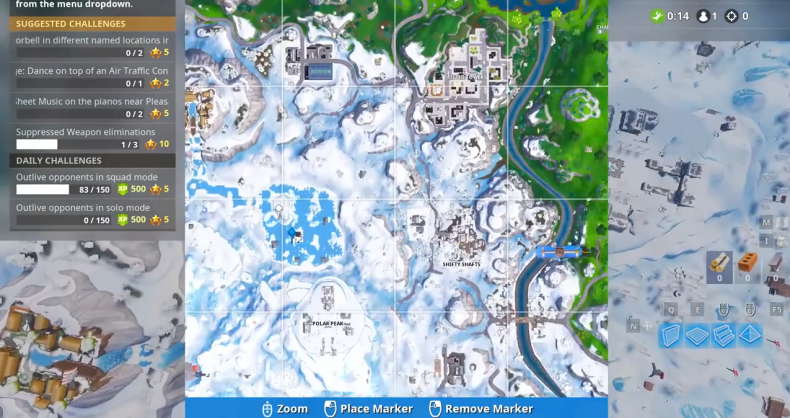 On the eastern side of the lake you'll see a slope across from a frozen house. As shown in the picture below, what you want to do is toss the Ice Puck so that it slides down the slope before coming in contact with the ice. That will give it the required velocity to pass 150 meters.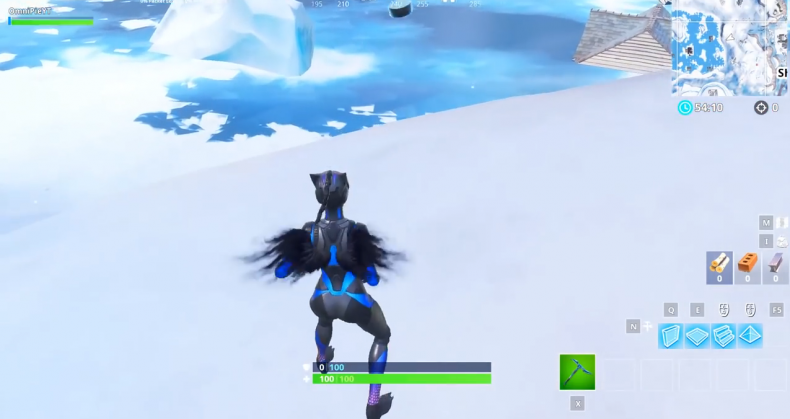 That's all you need to know about Fortnite's Week 6 Challenges.
Fortnite is available now on PS4, Xbox One, Switch, PC and mobile. Challenge progress carries across all platforms.
Were you able to locate Chilly Gnomes and slide your Ice Puck? Tell us in the comments section!