'Fortnite' Christmas Tree Locations: Day 9 Challenge Solved
The 14 Days of Fortnite event continues with another challenge for players to compete. For Day 9, you'll have to dance under nine Christmas trees scattered throughout the map to get the snowglobe banner reward. This challenge is fairly easy compared to some of the others, so make sure you don't miss out on this challenge.
Yesterday, players were unable to earn the "Take the Elf" emote for completing the Day 8 challenge. The bug that kept the item from appearing in some players' lockers has not affected today's gift.
Fortnite Christmas Tree Locations
There are 13 Christmas trees littered throughout the Fortnite map. Keep in mind that you do have to do a full dance emote under the festive tree, or it will not register in the Challenge screen. Here are all of them and an image of the map showing where all the trees are. Salty Springs
Happy Hamlet
Lucky Landing
Paradise Palms
Lonely Lodge
Pleasant Park
Dusty Divot
Tilted Towers
Viking Ship
Lazy Links
Frosty Flights
Retail Row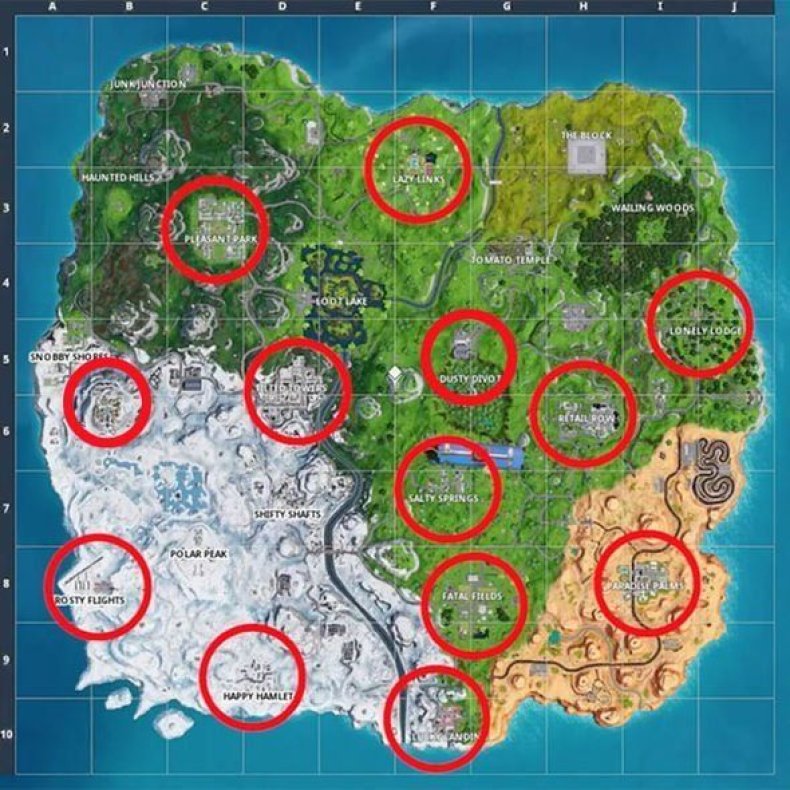 There are still five more days of challenges left, which including thanking the bus driver and using tools in Creative mode.
Have you completed this Christmas tree challenge yet? Tell us in the comments.