'Fortnite' Clay Pigeon Locations & Flush Factory Treasure Map Challenge Guide
Fortnite Season 5 continues with a new batch of Weekly Challenges for Week 3. In this guide, we'll tell you how to shoot a Clay Pigeon at different locations and follow a Treasure Map found at Flush Factory.
Locations & How to Shoot Clay Pigeons in 'Fortnite'
In order to complete Fortnite's Clay Pigeon Challenge, you must go to five locations on the Battle Royale map and shoot at least one clay disc from each of the machines. With that in mind, have a good Shotgun, SMG or another weapon with high spread at the ready. While you only need five to complete the challenge, we'll list six possible locations, just in case.
1) Paradise Palms: Find this one at the small camp on the southern tip of the map.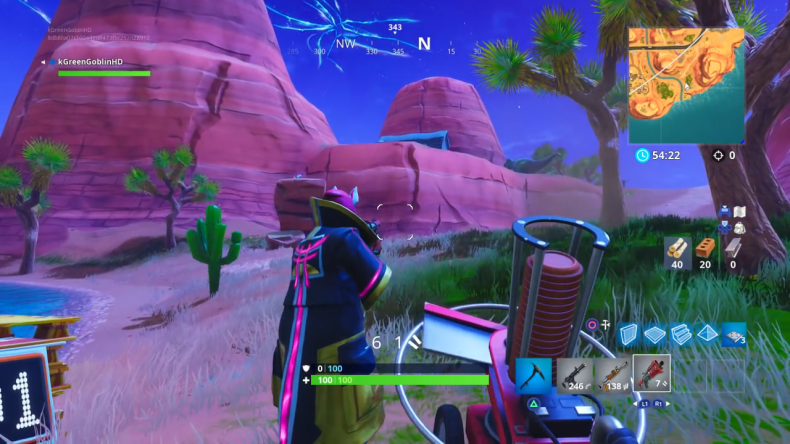 2) Loot Lake: At the campsite facing the lake. It's just ahead of the popup tents.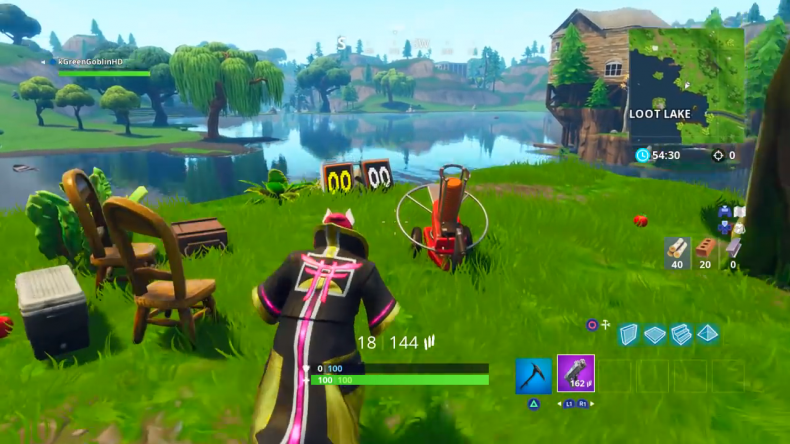 3) Between Flush Factory and Shifty Shafts: There's a small town on the map's western edge between Flush and Shifty. You'll see a car there and the Clay Pigeon machine.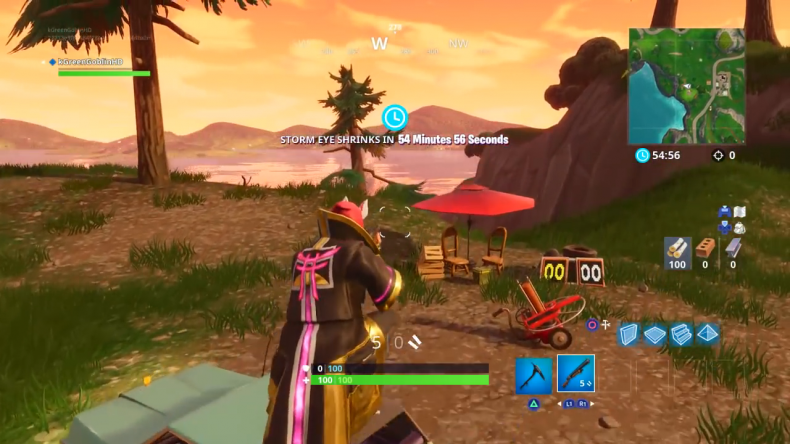 4) Pleasant Park: On this hill next to the "P" in Pleasant Park. It's sort of in between Pleasant and Haunted Hills.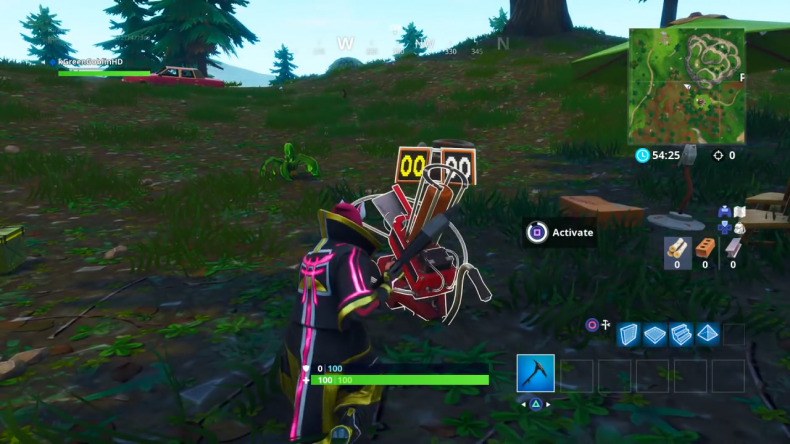 5) Lonely Lodge: North of the lodge itself, you'll find a small setup with a Clay Pigeon machine.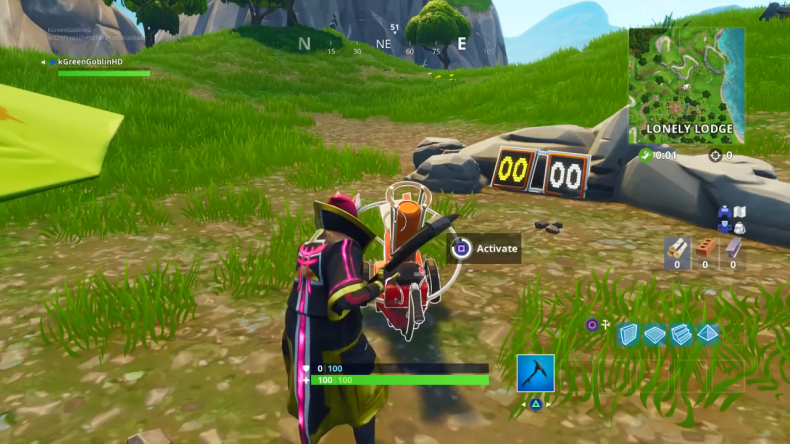 6) Lazy Links: Look for this one towards the bridge area by the river.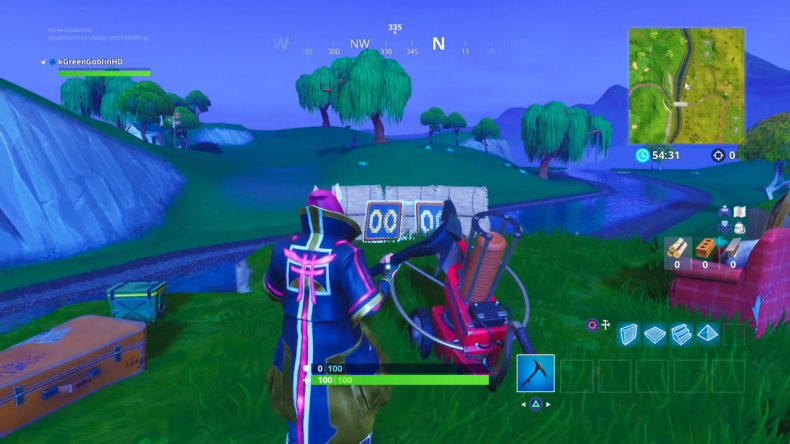 If you want a top-down view of the possible Clay Pigeon locations, we've got that too.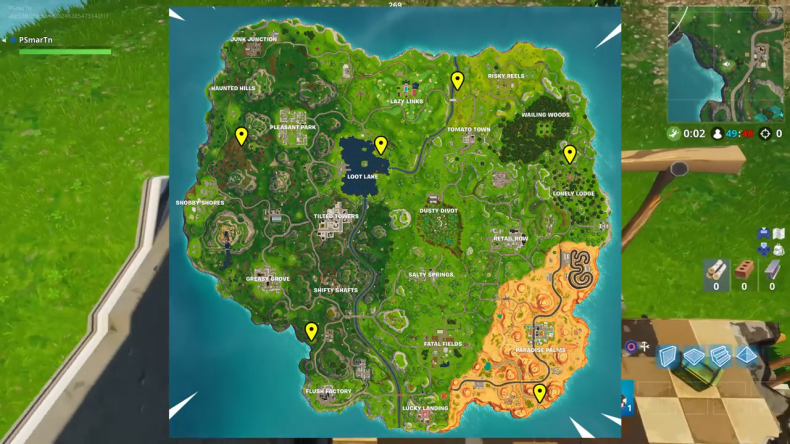 How to Follow the Flush Factory Treasure Map in 'Fortnite'
This challenge is simple, as always. Just go to the hill southwest of Salty Springs as marked on this map.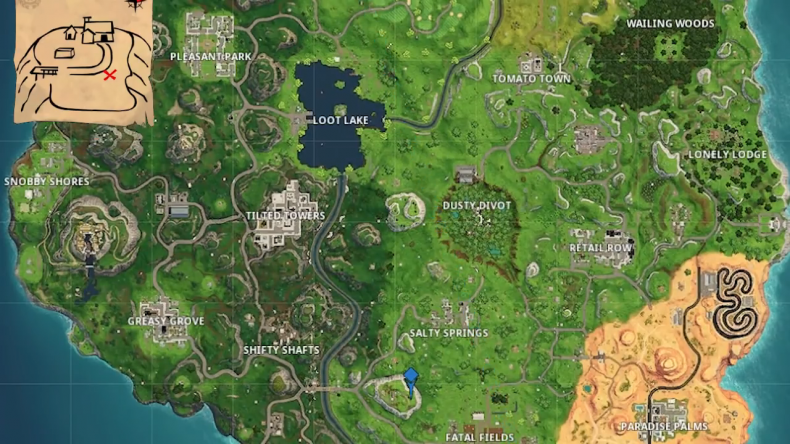 Here's what the exact location of the Battle Star looks like. It's on the dirt path leading up to the main peak.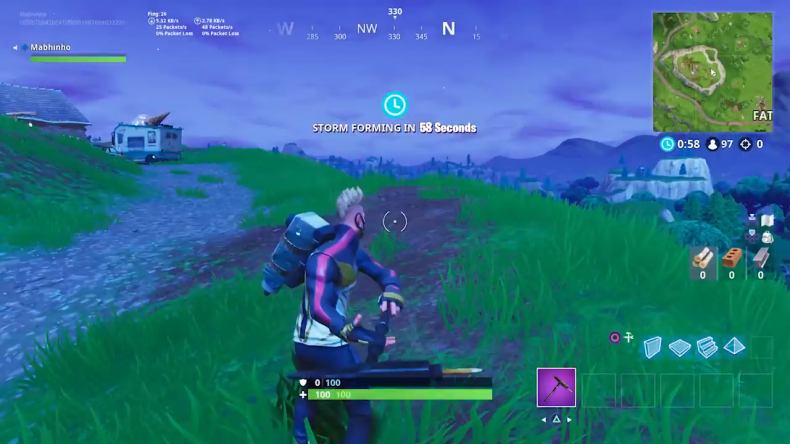 That's all there is to know about the Week 3 Challenges in Fortnite. We'll be back later today with a full guide to get this week's secret Road Trip Battle Star too.
Fortnite is in early access across PS4, Xbox One, Switch, PC and iOS. The Week 3 Challenges are the same across all platforms.
What are your thoughts on Fortnite's Week 3 Challenges? Were you able to find all five Clay Pigeon locations? Tell us in the comments section!