'Fortnite' Collection Location & Destroy Collector Cases Week 4 Guide
Fortnite Season 4 continues with a new set of challenges for Week 4. One of the strangest tasks on the list asks players to destroy Collector Cases at the Collection. In this guide, we'll show you where the Collection is located and explain what to do once you've found it.
Where is the Collection in Fortnite?
The Collection is located here on the Battle Royale map, situated east of Catty Corner and south of Retail Row. It's marked as a suspicious black circle on the minimap, so you can really miss it.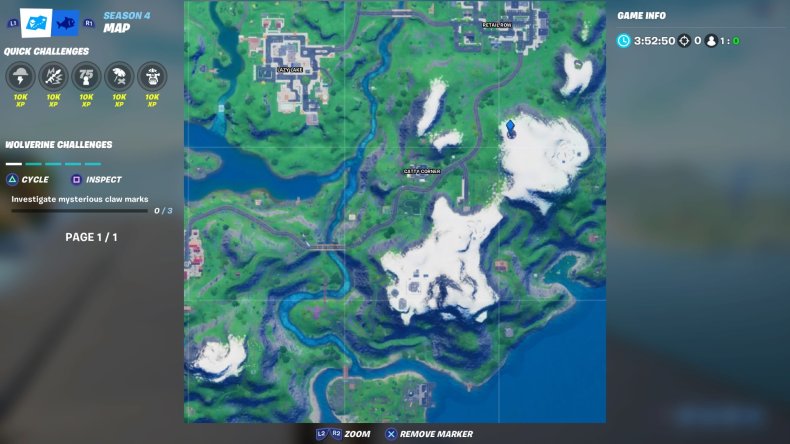 How to destroy Collector Cases
Once you land there, you'll find that the Collection is full of large display cases on its lower floor and upper balcony. There are all kinds of objects inside these cases including clocks and globes. All you've got to do to get the easy XP for your Battle Pass is whack down three of these cases with your Pickaxe in any number of matches.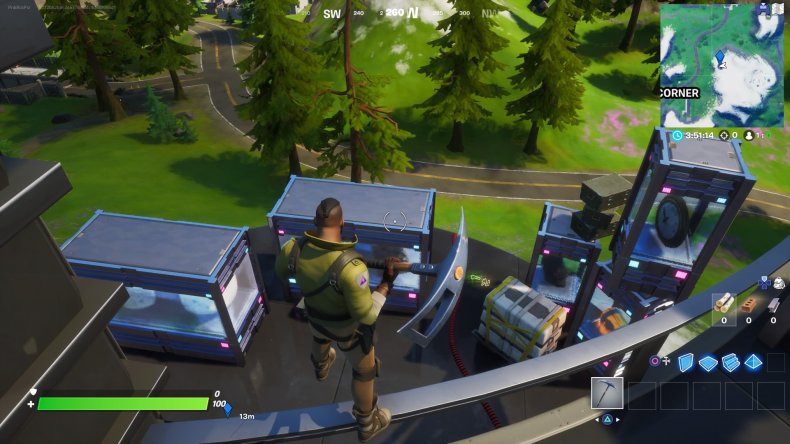 To get this Week 4 Challenge done quickly and easily, we suggest hopping into a Team Rumble match and landing at the Collection straight away. The spot may be a bit crowded over the next few days, but you'll still need to get there before other players destroy all the Collector Cases first. In theory, this challenge is super easy, but it can be frustrating if you're not getting to the location quick enough.
Fortnite Week 4 Challenges
As usual, this task is just one objective on the larger list of Weekly Challenges to make their debut Thursday morning. Here's the full list of Week 4 Challenges available to complete once you've had your fill of destroying Collector Cases at the Collection.
Search Chests at Slurpy Swamp (seven)
Eliminations at Weeping Woods (three)
Deal damage within 10 seconds of bouncing off an Umbrella at Sweaty Sands (100)
Destroy Collector Cases at The Collection (three)
Hack Stark Robots at Stark Industries (five)
Destroy Gatherers (30)
Deal damage with a Gatherer's remains (10,000)
Deal damage to opponents at Steamy Stacks (100)
Deal damage to opponents at The Authority (100)
Launch off all Sentinel Hands without touching the ground [Wolverine Challenge]
It looks like those who complete this week's Wolverine Challenge will unlock a themed weapon wrap which, while not as thrilling as having the skin itself, is still a pretty sweet cosmetic for getting a fairly simple task done. That's all you need to know about destroying Collector Cases at the Collection in Fortnite.
Fortnite is available now on PS4, Xbox One, Switch, PC and Android.
Were you able to find the Collection in Fortnite? Which Week 4 Challenge is giving you the most trouble? Tell us in the comments section!