'Fortnite' Comet - Why It May Be Start of Season 4
Fortnite fans are a speculative bunch, always ready to decipher what secrets the game's developers have hidden in the super-popular battle royale. The newest craze sweeping forums and subreddits is the purpose of a comet hurtling towards the map. Some believe that when the space rock collides with the ground, Tilted Towers will be removed from the map. Others welcome our celestial overlords, watching from the field as more meteors flicker above the battle bus in the night sky. Here's our theory about what's going to happen when the Fortnite comet makes contact.
Will The Comet End Fortnite Season 3?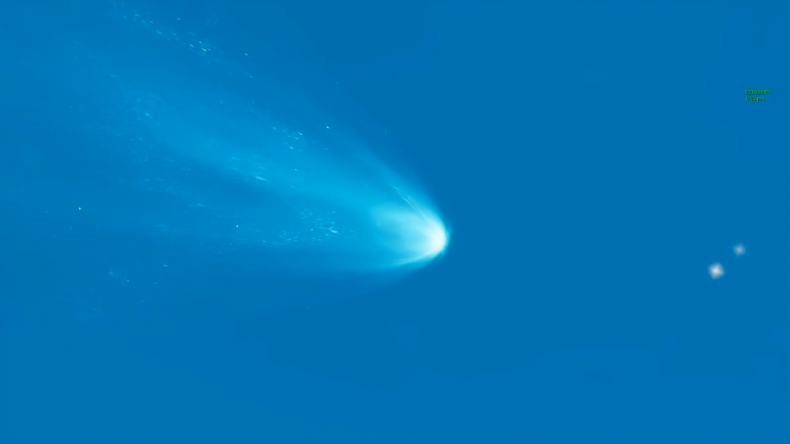 Now, hear me out on this one. Fortnite's third season has been full of crazy shenanigans, with everyone dashing to complete their Battle Pass and earn the coveted John Wick skin. Epic Games' developers have proven they're not afraid to try new things, like the inclusion of the port-a-fort and and Twitch Prime loot. They're also not afraid to fail, as we've seen this week with the addition and subsequent hasty removal of the guided missile. My theory is when that giant space rock hits the ground, it will signal the start of Season 4.
German data miners who scour through the game's code for nothing but recognition and internet points, may have found a new game mode hidden in the numbers. DieBuddies, who were the first to find the last batch of Fortnite skins, have found a solo-only game mode called "Impact." Now we don't know anything about this mode, but I'll be brave and infer that it has something to do with the comet. Imagine a battle royale that harkens back to the genre's roots, where players are thrown into a map and have to escape an apocalyptic catastrophe. If Tilted Towers or any of the other lovable map landmarks disappear, this would be a great way to test fan reaction.
With Fortnite Season 3 ending on April 30, that gives Epic Games' developers enough time to really flesh out this game mode and add more to the fan theory pot. If you look at the noises the meteor makes through a spectrograph, a device designed to show soundwaves, you can see the "Take the L" emote dance. That could be a way for Fortnite's devs to say that they are just trolling us and the comet isn't going to change anything.
I choose to believe that the comet will signal the end (of season 3). What do you think, tell us in a special message hidden in sound waves.
'Fortnite' Comet - Why It May Be Start of Season 4 | Gaming