'Fortnite' Content Update 4.3 Adds Bouncer Trap & New Heroes - Patch Notes
Fortnite 's 4.3 Content Update is officially live, along with the Bouncer Trap and two new Chrome Commando Heroes for Save The World. The patch notes are pretty brief this week, so let's get right to them.
'FORTNITE' 4.3 BATTLE ROYALE NEW CONTENT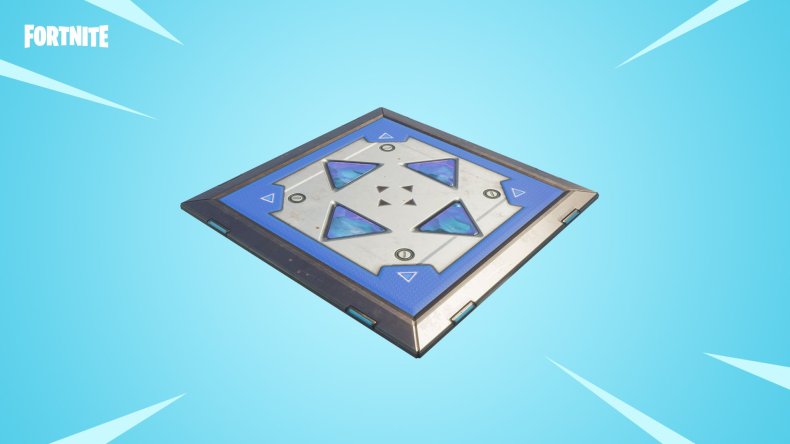 Bouncer trap added

Rare trap
Drops in stacks of three in Treasure Chests, Supply Drops, Supply Llamas or floor loot
Can be placed on floors and walls
Provides a jump boost upward or in a direction
'FORTNITE' 4.3 SAVE THE WORLD NEW CONTENT
Diecast Jonesy

New Commando Hero
Available in the Event Store Wednesday, June 6 at 8 p.m. EDT

Chromium Ramirez

New Commando Hero
Available in the Event Store Wednesday, June 6 at 8.p.m. EDT
Since this is a Content Update and not a standard one, no downtime is required and the new items are live in Battle Royale now. Dataminers revealed the Bouncer trap last week, it was teased via the in-game news post on Monday and has just been released now. The Bouncer Trap was removed from Fortnite Battle Royale late last year and makes its triumphant return with a few noteworthy upgrades. It can be placed on floors or walls this time, which makes it a potentially interesting addition to the game.
Combined with standard base building and Jetpacks, Content Update 4.3 further emphasizes Epic's commitment to increasing combat verticality in Battle Royale. Watch the first gameplay footage of the Bouncer Trap in action above, and scour all sources of loot to find one yourself.
Fortnite is in early access across PS4, Xbox One, PC and iOS. Content Update 4.3 is live on all platforms.
What are your thoughts on Fortnite's updated Bouncer Trap? Does it make Battle Royale a more enjoyable game? Tell us in the comments section!