'Fortnite' Creative 6 Best Codes: Horror & First-Person Maps for July 2020
Fortnite Creative continues to evolve with more codes and new ways to play, so we're back with the latest rundown of awesome maps worth trying this July. Have you ever wondered what Fortnite looks like in first-person? Are you hunting for some multiplayer horror? Look no further than our new round of recommendations.
1) Ducky Deathrun [5706-6772-3476]: With the launch of Season 3 last month, Fortnite has taken on a nautical twist. In this deathrun by letkyledothings2, the new aesthetic is used in full force in a variety of platforming challenges that involve avoiding boulders, running through spike-filled halls and hopping over watery pits that mean instant death. This deathrun shines in its sheer variety, and it features lots of level types not often explored in this crowded genre.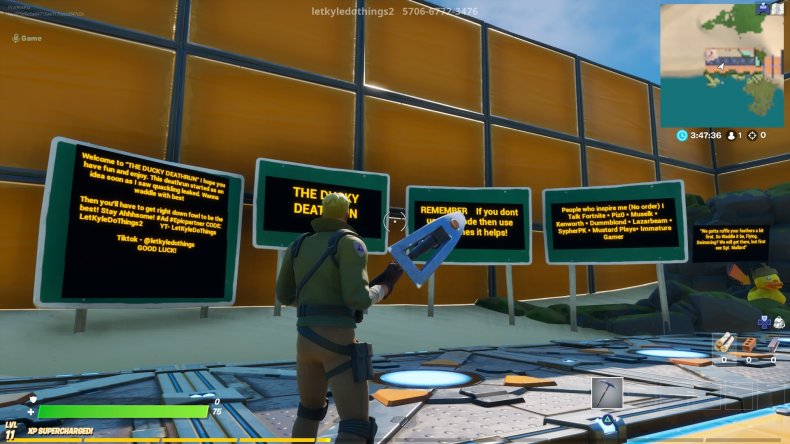 2) Oliver [5279-5436-2390]: Multiplayer horror maps are hard to come by in Fortnite Creative, but this spooky romp for up to four players is well worth your consideration. This creation by roystoryq arms players with a single torch as they work to solve interaction-based puzzles in rooms that are never quite what they seem. Especially if you're a fan of the recent It films, this new code can't be missed. The escape portion isn't super-challenging, but it makes up for that with some truly awesome atmosphere.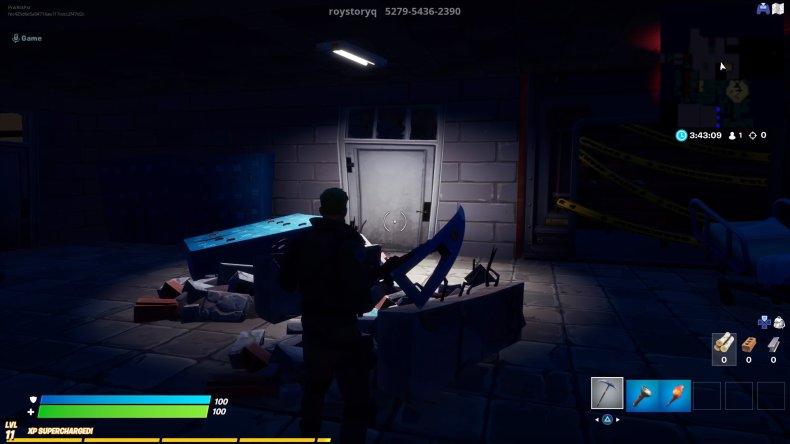 3) Sunken Treasure [9870-7832-7529]: After the chills have left your spine, why not try this new board game map courtesy of Demon-Rebel? In an aquatic affair, groups of up to four players work their way around a themed board to collect loot. Upgrades require specific challenges, and there are even bespoke tasks to work your way up to Legendary. Players must be good platformers and shooters alike if they wish to come out on top. There are lots of board games in Creative these days, but this one might be the best at igniting that summery spirit.
4) First-Person Horror [1206-8462-7922]: If you'd rather try something cool by yourself, this proof of concept by Nevery7 is one of the most exciting developments we're seen to date. While not exactly a full-fledged game in its own right, this map demonstrates how Fortnite's engine can be bent to play a horror game in a full first-person perspective. The movement is slow and it feels a little wonky, but it's amazing to see how the current toolset has been repurposed to recreate something most enthusiasts thought impossible. Given this discovery, maybe a true first-person Fortnite mod is closer than we think!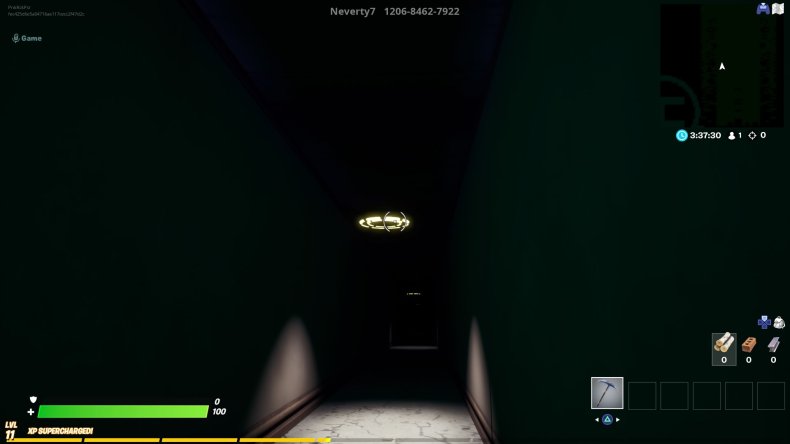 5) Jurassic Park Escape [8886-3740-9154]: Escape rooms are some of the most popular Fortnite Creative content, and this one by Wishbone_45 features a pretty decent representation of the iconic Jurassic Park. Up to 16 players can scour this lush environment to find a path to freedom. In our brief time with this map, we found most of its challenge was based on squeezing your character into concealed, tight spaces. If you don't mind crouching your way through a jungle, this escape room is tons of fun for big groups.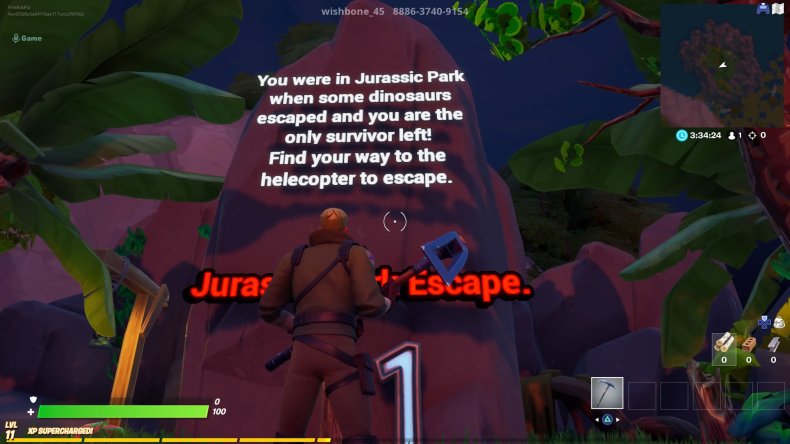 6) Infinite Dropper [2732-2583-9096]: It's been awhile since we featured a Dropper on our list, but this one by PIMT offers unique gameplay elements with a sweet sense of style. Players continuously work their way down as they rack up points by falling through obstacles. The concept feels inspired by games like Downwell and Rez, but it functions competently here all the same. If you're a single-player score chaser, you shouldn't miss this bright and challenging experience.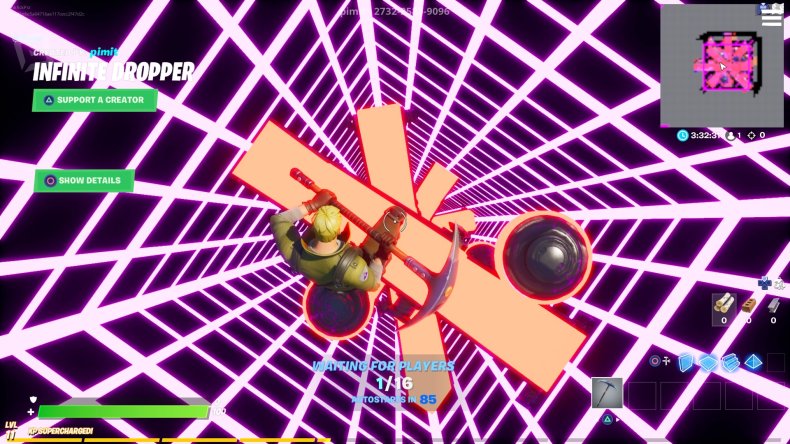 Fortnite is available now on PS4, Xbox One, Switch, PC and mobile.
Those are our Fortnite Creative favorites, but what are yours? Will you be trying out this four-player horror map or first-person demo? Tell us in the comments section!