'Fortnite' Creative 6 Best Codes: Money Wars and Scary Horror Maps for January 2021
Fortnite Creative is kicking off 2021 with new maps from some of the scene's top creators. From Money Wars to horror and edit courses, there's something for everyone in our monthly recap of the six best codes. Whether you prefer honing your skills or scaring your friends, here are some of the hottest map codes we think you'll love.
1) PWR Money Wars [1767-7499-3185]: This code takes you to a hub with several different options, but Money Wars is the main reason to come here. In Money Wars, players accrue mats in order to power up the shops on their individual islands. The one with the most shops and resources available to them at the end of the match typically ends up being the victor. There's a really deep meta to mastering Money Wars between farming wood, getting eliminations and tiering up, which is why it's become so popular. If you can get a solid crew together, this Fortnite Creative staple is an instant win.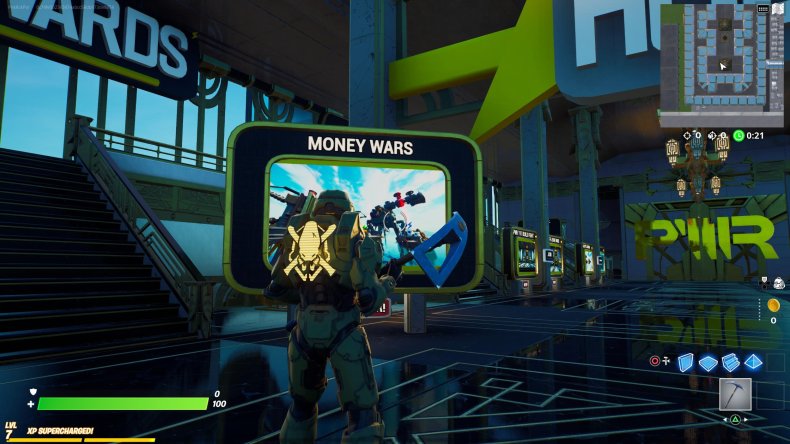 2) Krampus [8364-7870-9086]: Krampus has invaded Fortnite, thanks to creator armysets, and this Christmas demon isn't playing around. Over the course of this spooky journey, you'll work with Santa to save the holidays from a notorious demon. Predictably, your mission won't go as planned as you skulk through a series of tight hallways awaiting your doom. Once Krampus appears, it's time to run! While multiplayer options would have made this map even better, it's still a really fun solo horror experience with a festive twist.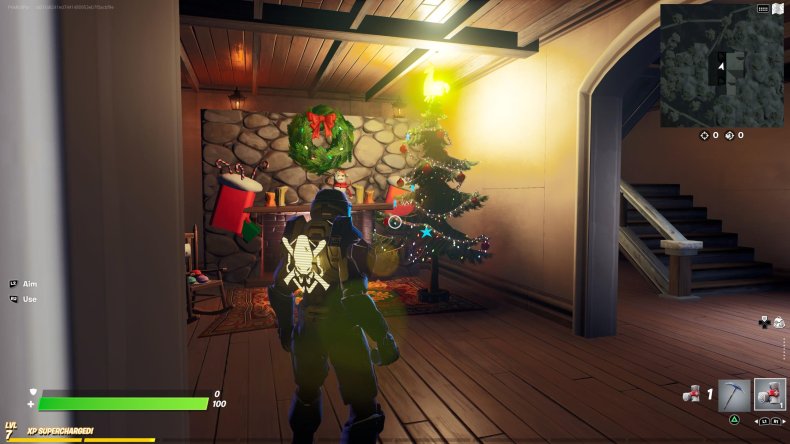 3) The 100 Level Christmas Fun Run! [3680-6630-7360]: Deathruns are some of the most popular maps in Fortnite Creative, so it's no surprise that miss_sophieex recently took the opportunity to make a holiday-themed one to end 2020. The run begins with some well-timed jumps over some walls that eventually progress to jumps with spike platforms underneath. Avoid those, and you'll be tasked with walking on a floor with spaces that drop out at random. Through 100 levels of festive bliss, you'll likely die dozens of times, but at least the theme might calm you down.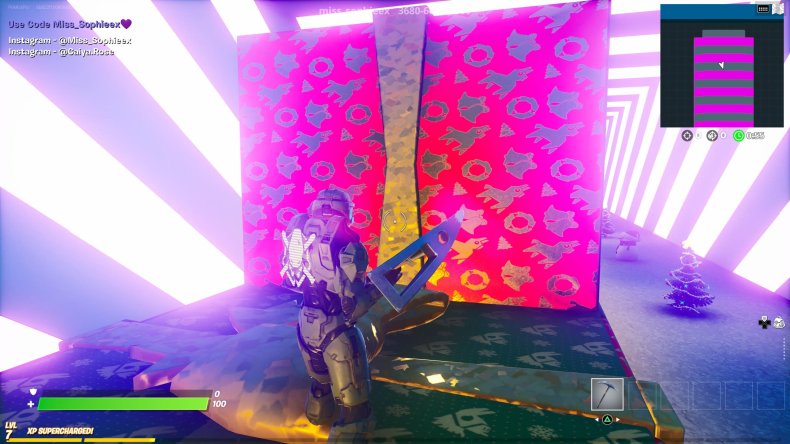 4) 3V3V3V3! GO GOATED [2206-7653-3703]: These 3V3V3V3 maps have trended in Fortnite Creative over the past few weeks, and this new one from PeterGGs is a great one to try out with friends. Players begin by dividing into teams, and they spawn with a healthy selection of shotguns and mats. The goal of the game is to use your epic building skills to accrue as many points and elims as possible while avoiding three rotating zones. The design of the map leaves teams with plenty of room to use their own strategies, so any cover you have will be built by you. This is a simple way to play one of the best multiplayer modes in Creative right now.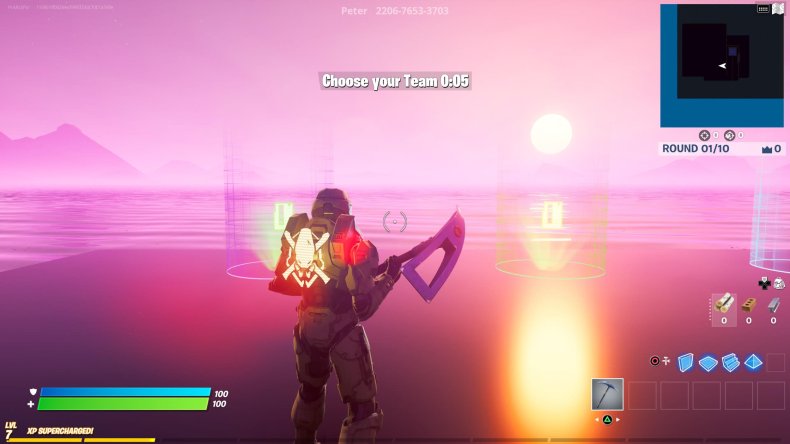 5) Season 5 Warm-Up [6342-5787-9978]: If you're having trouble in 3V3V3V3, maybe you should take advantage of this updated training course from Teadoh. This map carries on the tradition of other training courses this creator has made, but it's been updated to take advantage of Season 5 features. With multiple different edit courses and a peek shot tool rolled into one, this is an awesome way to familiarize yourself with the most intricate parts of the season 5 meta. If building is your weakness, this code will make it better.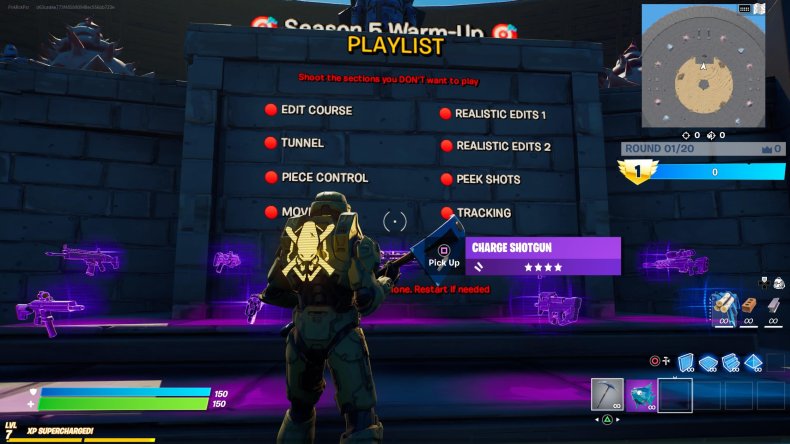 6) The Sky Arena - Gun Game: We've featured many different Gun Game maps in our coverage of Fortnite Creative, but this one by fivewalnut got our attention thanks to the sheer beauty of its design. While it's a pity you can't actually go into that castle, the rest of the map makes up for it with its incredible soundtrack, wide open spaces and advanced features like teleporters. Most of the majesty of this map is better seen than explained, but Gun Game fans should give this one a shot. Who doesn't want to rank up and get cool guns in a stunning locale like this?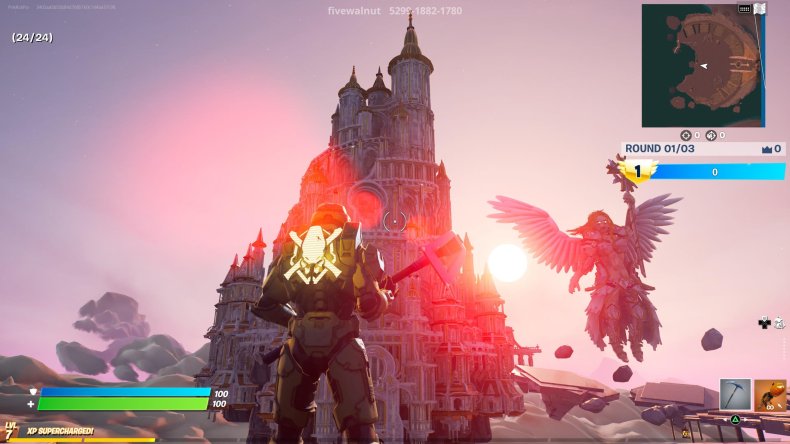 Fortnite is available now on PS5, PS4, Xbox Series X|S, Xbox One, Switch, PC and Android.
Which of these six awesome Fortnite Creative maps do you like best? Do you prefer Money Wars or horror maps? Tell us in the comments section!