'Fortnite' Creative 5 Best 'Fall Guys' Map Codes to Play With Friends
Fortnite and Fall Guys: Ultimate Knockout are two of the most popular battle royales dominating the conversation today, and you can play both of them at the same time with these five awesome Fortnite Creative map codes. Whether you're squadding up with 16 buddies or just want to play solo, here are a few unique ways to claim your own personal crown.
1) Fall Guys: Ultimate Knockout [3958-4575-1075]: It didn't take long for FlySmooth to come out with their own take on Fall Guys with this 16-player map, but the results are pretty stunning nonetheless. This code includes faithful recreations of Slime Climb, Door Dash and Hax-a-Gone spread across a three-round structure. There may not be as many mini-games on this map as some of the others on this list, but the designs are still very fun to play.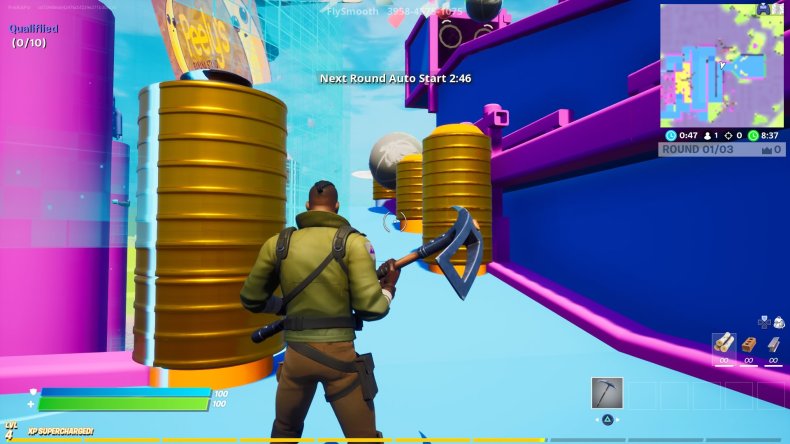 2) Tumble Lads [5361-9496-2479]: This code from 3D Lab features seven mini-games, including unique takes on Fall Mountain, Hex-a-Gone, Door Dash, the Whirlygig and more. What sets this map apart is that it randomly selects the games each round in a small selection area. That means each attempt feels somewhat fresh, just like a real game of Fall Guys. The maps themselves are also well made, which makes this probably the best Fall Guys Fortnite Creative code out there.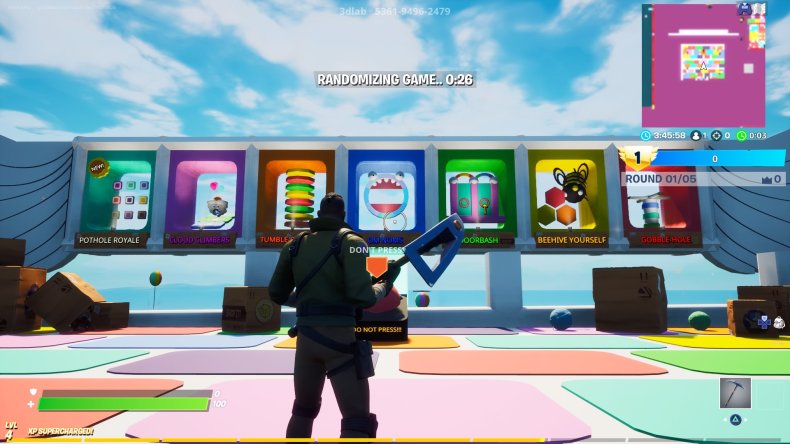 3) Oct-a-Gone [2207-5949-5205]: If you'd rather play a super-polished version of one particular mini-game, try Oct-a-Gone by Pimit. Get up to 16 friends together and do your best to avoid falling through the randomly disappearing tiles. It works just as well as the original Fall Guys classic and is just as functional as some of the remakes seen in the larger collections listed above. But, for those who'd like to get straight to Oct-a-Gone instead of playing through multiple rounds, this is probably the best way to do it. And that's saying something, because there are lots of Hex-a-Gone clone codes out there.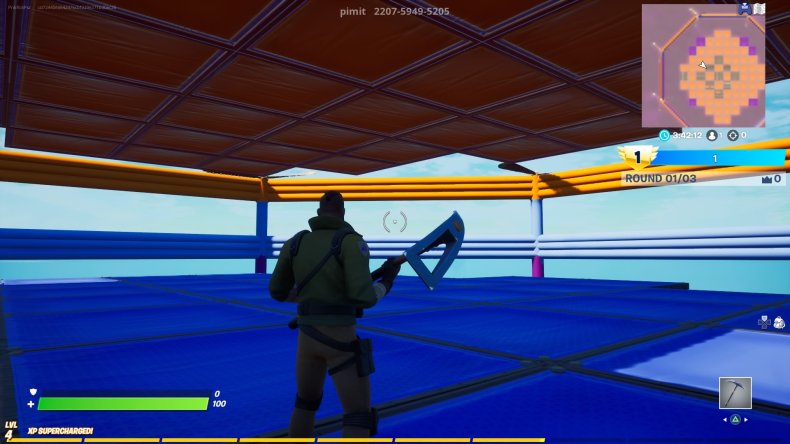 4) Fall Guys: Ultimate Deathrun [4705-3484-3171]: All the prior maps we've covered require a large group of friends to play, so here's a little Fall Guys action for those who prefer to fly solo. This deathrun by quincey starts with the Dizzy Heights race and slowly transitions to a round of Tip Toe followed by Door Dash and Hit Parade. This course is a neat medley of some of the best Fall Guys mini-games, and some of these riffs are even more difficult than the originals. For skilled deathrunners, this is a frustratingly fun time.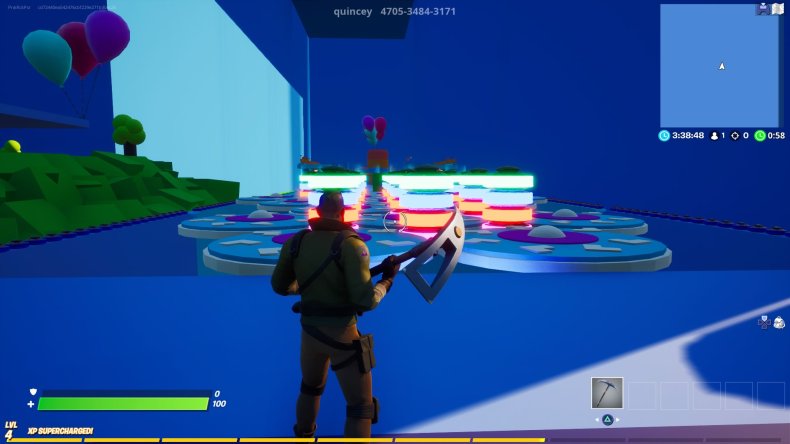 5) Fall Guys: Ultimate Noobrun [8641-8557-6368]: Also courtesy of quincey, this deathrun similarly combines Fall Guys mini-games but is a bit easier to finish. Here you'll find competent versions of Door Dash, Dizzy Heights and See Saw, and there are occasional safeguards to prevent a careless disaster. If you don't feel super-confident in your deathrun skills, this is a great map to help get your feet wet.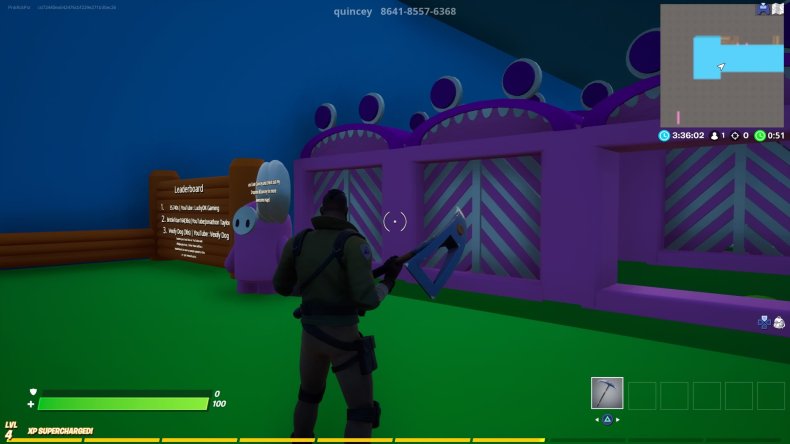 Fortnite is available now on PS4, Xbox One, Switch, PC and Android.
What do you think of these Fall Guys codes in Fortnite Creative? Are there any awesome ones we missed? Tell us in the comments section!
'Fortnite' Creative 5 Best 'Fall Guys' Map Codes to Play With Friends | Newsgeek