'Fortnite' Creative 6 Best Map Codes: Capture the Flag, Board Game & More June 2019
Fortnite Creative continues to expand, with new Islands to explore and codes to try. From Capture the Flag to board games, here are six of the maps we discovered this June.
1) Capture the Flag [8466-0790-3165]: Epic Games added the tools to create Capture the Flag scenarios in update 9.20. This code takes you to one of the first publicly available maps with the mode available. Two teams begin in a starting area and race to capture the flag at a central location. The first team to take the flag back to their base scores a point. In this case, the design of the play area is fairly rudimentary, but the smart positioning of the flag forces players to get vertical. At the very least, this map serves as a solid sneak peek at what's possible with the latest Creative features.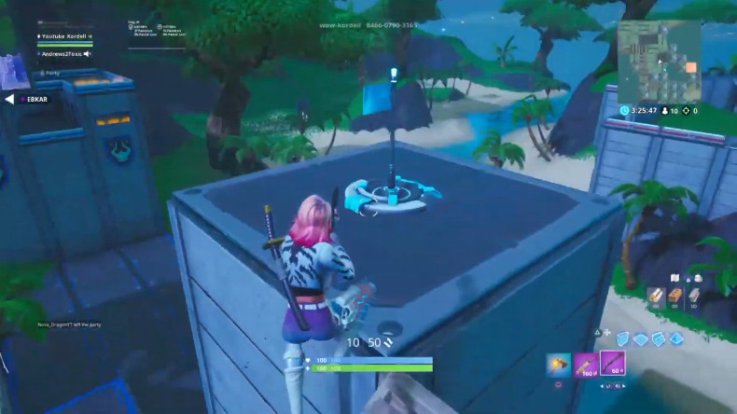 2) Dead By Fortlight [8099-5981-3796]: True to its name, this map by Thyrosx recreates the basic idea of Brehaviour Interactive's Dead By Daylight. Three players turn on five generators scattered across the map, while one player tries to kill them. The killer wins by Eliminating each player on the generator team twice. Just like the original game, this map does a great job of channeling the '80s summer camp slasher vibe. It also features a gameplay concept you won't see on many other Islands.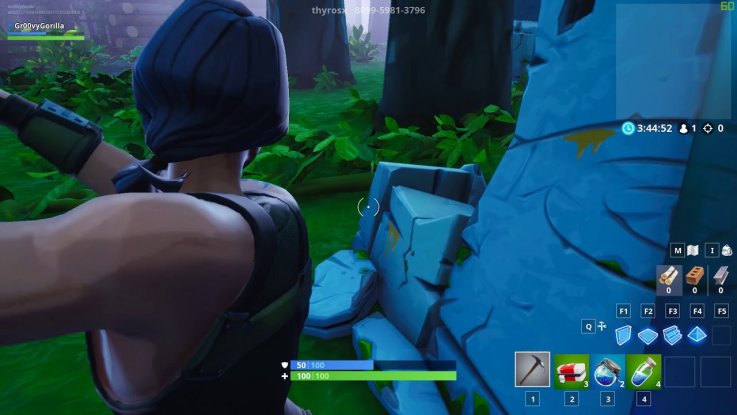 3) The Monopoly Game [9675-0630-2061]: Board games are a fairly recent trend in Fortnite Creative, and this unique take on Monopoly is one of the best examples out there. Players land on a massive replica of the classic board and roll the dice using a number-based emote. Instead of properties, it's guns that are up for sale. Many of the rules can be tweaked as you play, but the main goal is to finish everything off with a five-Elimination battle once all weapons have been purchased. It's a clever Fortnite twist on a rainy-day classic.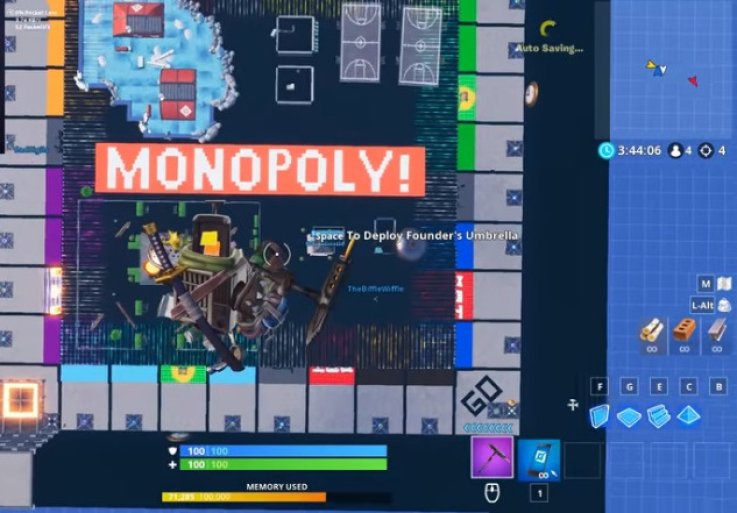 4) Storm Wars [9657-9357-7029]: Now that players can bring the storm into their Fortnite Creative maps, the former Zone Wars pastime has transformed into Storm Wars. On this map by SaldrianF1, 16 players land in individual spawns with one minute to collect the supplies they need. Rounds only last about five minutes a piece, so the action is fast and frantic without much wait time for those Eliminated quickly. Building is strongly encouraged on this map, because its open desert aesthetic leaves plenty of room for brutal snipes.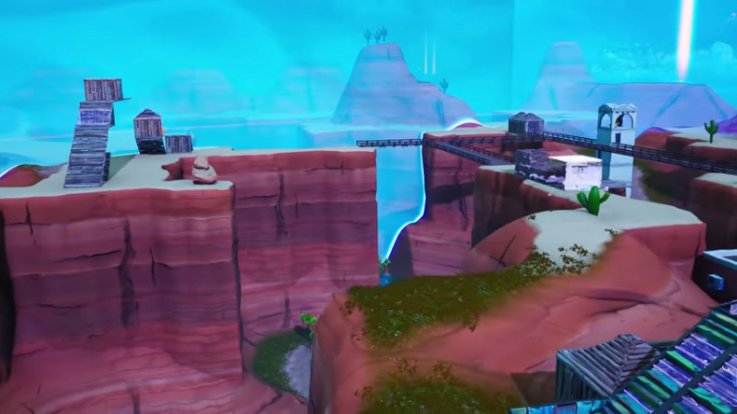 5) Snipers Vs Thieves [8288-8824-7707]: Speaking of snipers, Snipers Vs Thieves by gaps offers a slightly different take on traditional Sniper Vs Runners gameplay. This time, Snipers try to protect a server while Thieves attempt to destroy it. The game only starts with one Sniper, but more bodyguards get added as Thieves are killed. Only the leader of Thieves can destroy the server, while only the leader of the Snipers can kill the leader of the Thieves. This is a detailed map with equally intricate gameplay.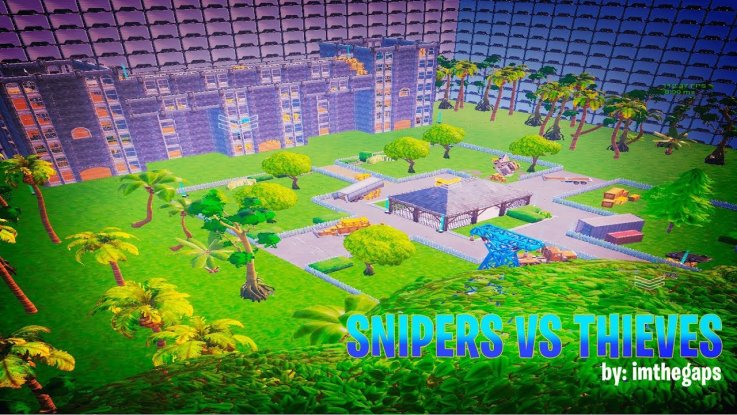 6) Three Worlds Collide V2 [5950-2111-9607]: This list features lots of fresh gameplay concepts, but this particular creation by LotusCracker takes a classic concept and expands on it in huge ways. Simply put, this is simultaneously one of the best Escape Rooms and Parkour courses we've played. We don't want to spoil too much, because the secrets of this mysterious island are designed to stump. If you like puzzles, this is a code you can't ignore.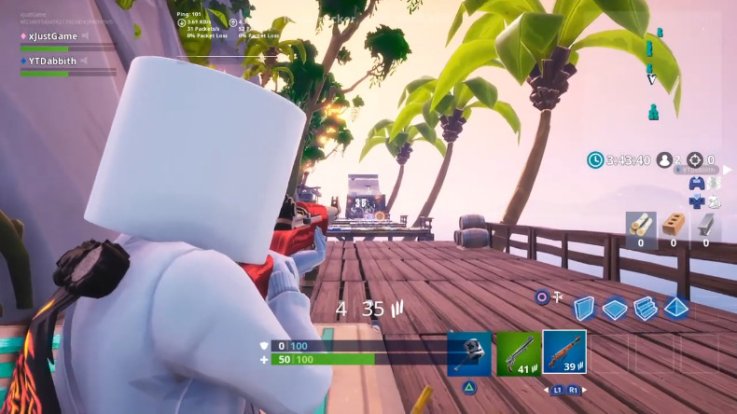 Fortnite is available now on PS4, Xbox One, Switch, PC and mobile.
Which of these Fortnite Creative codes is the best you've played? Are there any other good ones we missed? Tell us in the comments section!
'Fortnite' Creative 6 Best Map Codes: Capture the Flag, Board Game & More June 2019 | Gaming