'Fortnite' Creative 6 Best Map Codes: Find the Button, Area 51 & More For January 2020
Fortnite Creative continues to expand with new features and ways to leverage Epic's masterful third-person shooter engine. To kick off 2020, we're highlighting six of the best map codes related to Find the Button, Area 51, Murder Mysteries and more. These are six of the best mainstream and niche map codes you should be playing right now.
1) OO V DYLAN V OO FIND THE BUTTON [4333-3985-9758]: Find the Button is a fairly new trend in Fortnite Creative, but that doesn't make it any less enjoyable. In this map, single players or small groups must search through a crowded car dealership to find a series of buttons. The only way to escape the parking lot puzzle is to find them all. This map is not only super unique, but it's also very challenging. Fans of scavenger hunts should definitely check it out.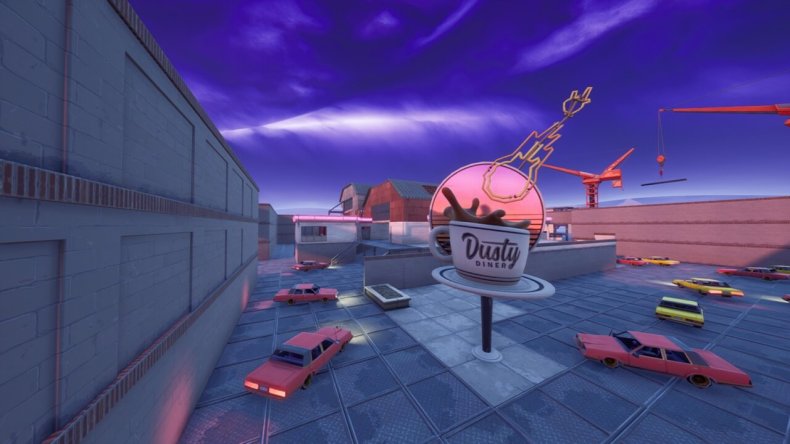 2) Area 51 Hide & Seek [7980-2048-0494]: Area 51 is a popular topic in Fortnite Creative, but this particular map by MTL_RELLIK is one of the best we've seen so far. In typical hide and seek fashion, small groups of players descend on the mysterious government facility and squeeze into every possible nook and cranny to avoid their pals. This map succeeds most in its design with its wide-open spaces and huge alien spacecraft. The code is technically a few months old, but we liked it so much that we had to include it anyway.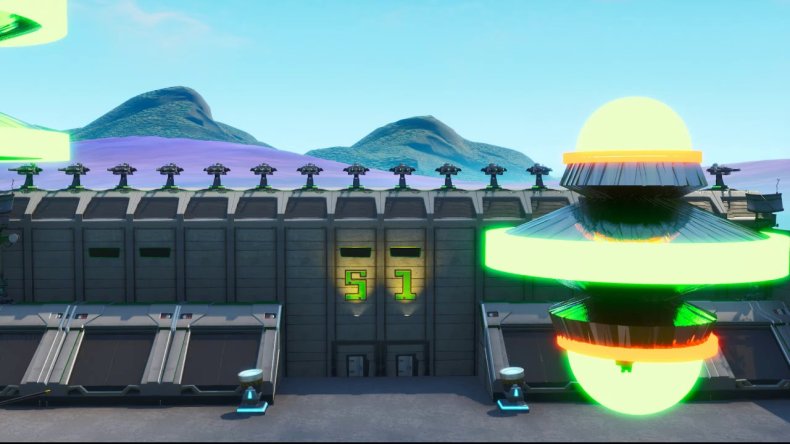 3) Gruß vom Krampus - Murder Mystery [9667-3113-4873]: The holiday season may be officially over, but that doesn't mean you have to stop being festive. In this special map by imthegaps, teams of detectives work to solve a mystery while avoiding the dangerous threat that lies within. With that in mind, this map combines basic puzzle solving with solid shooting mechanics in interesting ways. We should also add that the aesthetic is super creepy, which makes this map lots of fun to explore with your friends. Just be wary of any unexpected encounters.
4) Flying Deathrun [7147-3986-8086]: No self-respecting Fortnite Creative list would be complete without a new deathrun, so we thought we'd highlight this map code from charlee-brown. After a brief parody of a traditional deathrun, players will find that this experience is far more unique. Traverse 19 hellish levels that involve squeezing through openings and moving quickly using flight mechanics alone. There are lots of deathruns in Creative, but this one places demands on you that lay far beyond the standard parkour requirements. Not every level is especially challenging, but this map's style and humor are unmistakable.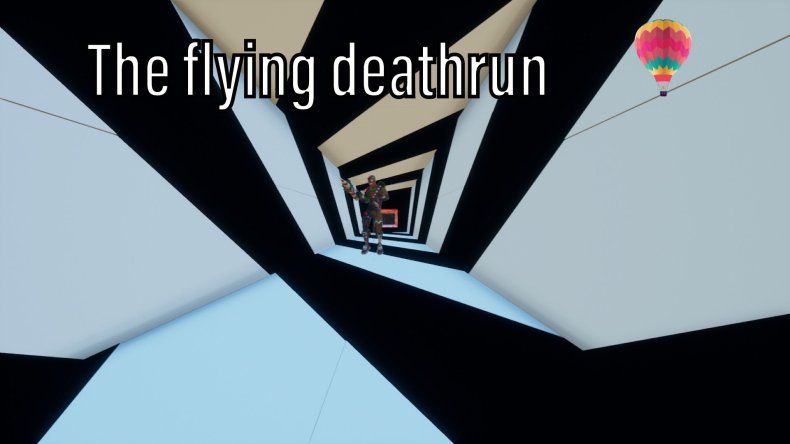 5) boxfight w/ double pump [7791-3018-7307]: Epic has taken all sorts of measures to prevent players from abusing "double pump" in Fortnite, but this small arena encourages it. Fight your friends in 1v1, 2v2 or 3v3 action focused entirely on endlessly swapping between shotguns. This is a gameplay-centric map, which means there's not much nuance to it, but squads will have plenty of laughs while relying on one of this game's most controversial and beloved mechanics.
6) 120 Ways to Die 2.0 Deathrun! Ez+Medium [7599-7900-3834]: To close out our January recap, we've got this 120-level deathrun courtesy of boss_yms. This map features six sections with 20 levels each, and each set focuses on different types of parkour challenges. In order to open the gate and escape the area, players must conquer them all. Will you start with Bouncer puzzles, or are you a master of the Grappler? No matter which path you choose, the results are pleasantly painful. This is essentially six small deathruns in one.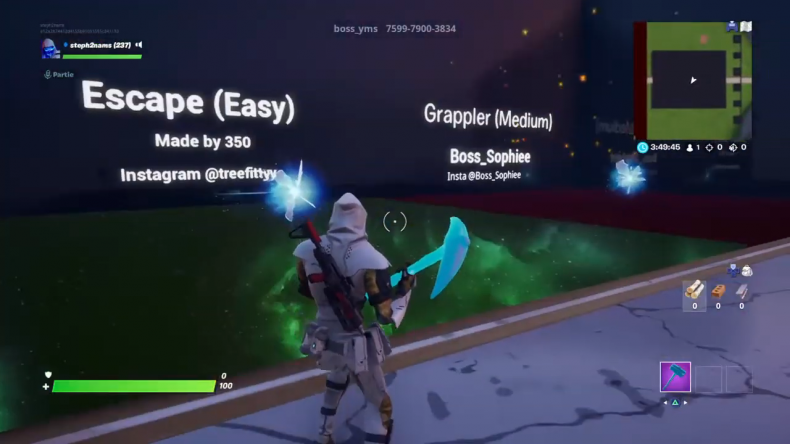 Fortnite is available now on PS4, Xbox One, Switch, PC and mobile.
Those are our favorite Fortnite Creative maps for January 2020, but what are yours? Tell us in the comments section!