'Fortnite' Creative 6 Best Map Codes: Puzzle Maps, Gun Game & More For November 2019
Fortnite Creative map codes keep coming, so here's our latest roundup of new Islands for the month of November. This time we've got a couple of intricate puzzle maps, one of the first true Gun Game modes, some spooky Prop Hunt action and an updated edit course. Without further ado, let's get right to the recap.
The Room [3489-2263-1152]: The Room is a fairly new puzzle room code from the prolific creator, Rynex. In this atmospheric map, players must scour every nook and cranny of the play area to discover hidden items and switches that advance you to the next section. Maps like these might be a little annoying because their triggers and solutions can be a bit random and obtuse, but they're great for solo players who don't mind being patient. If you like hidden object puzzles, The Room is for you.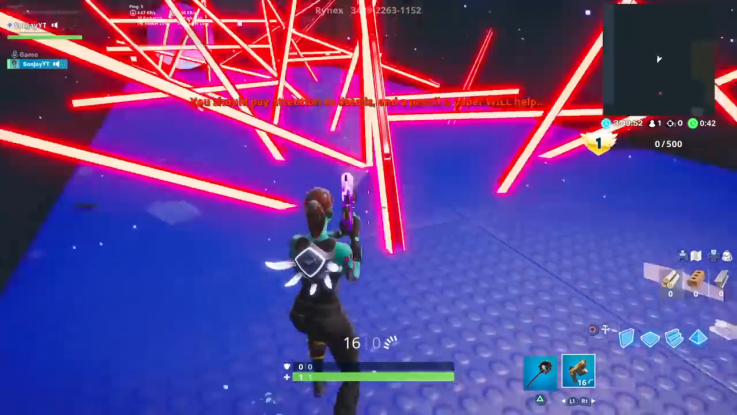 Spoopy Halloween Prop Hunt [9573-3653-3744]: The Halloween season may be officially behind us, but that doesn't mean Fortnite fans can't rekindle the terror with this cool Prop Hunt map code. For this graveyard-themed romp, hunters get points for killing props and props increase their score by collecting hidden pumpkins scattered around the area. The team-based concept is simple, and it's lots of fun with a close group of friends. There are plenty of Prop Hunt codes out there, but this one's aesthetic and collecting aspect help make it unique.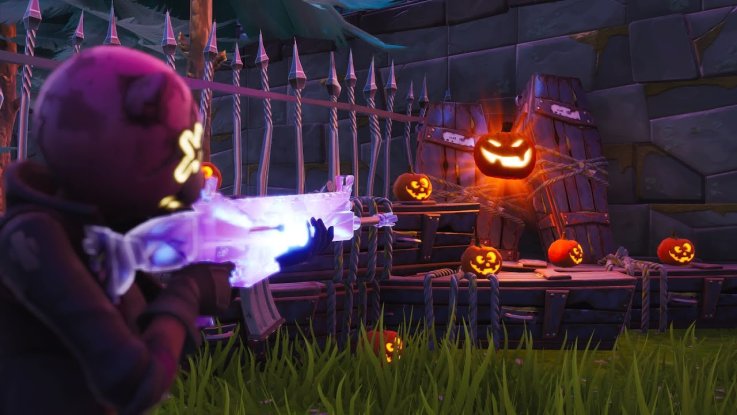 MrSlickWillyz Gun Game (BETA) [8576-1383-9495]: Gun Game wasn't ever truly possible in Fortnite Creative prior to recent updates, but MrSlickWillyz is one of the first to make it happen. In traditional Gun Game fashion, players accrue Eliminations to unlock new tiers of destructive weaponry. Individuals start out with zero mats, with each kill offering a small collection of each type. A match ends once a single player has racked up 20 Eliminations using the guns available to them. This beta map may not be perfect, but this is a fun, competitive experience worth trying.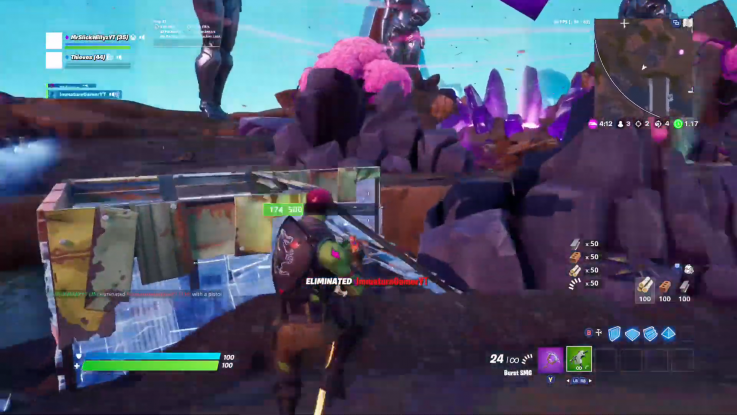 Chapter 2 Warm-Up [4210-6852-9625]: If you're having trouble nailing those 20 Eliminations in Gun Game, maybe you should try this brand-new edit course from Teadoh. This massive Island is essentially an updated Fortnite boot camp with advanced weapons, a large free-edit area and a randomized course that ensures players are always on their toes with a fresh experience. We've featured edit courses in these runowns before, but this is one of the best we've seen in terms of being specially tuned for the new features found in Chapter 2.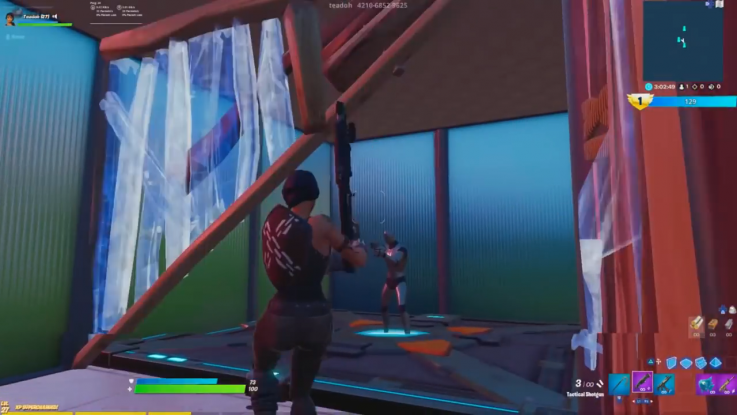 The End Theme [7373-5854-4765]: Fortnite's The End event will go down as one of 2019's best moments in gaming, and you can relieve the epic occasion by checking out this music code from Cims XBL. This creator has made a name for themselves by producing awesome music, and this arrangement is no different. You can listen to the eerie tones by watching the video below, but we've also embed the code required to experience it yourself. Pump up those speakers, because this is the best version of the song we've heard so far.
Patient 104 [1687-9623-1045]: Since we started our November roundup with a puzzle room, why not end with one too? This creation, brought to you by Rynex an Juxi, takes players to a spooky hospital full of keys that open up new areas of a multi-story building. The map is full of jumpscares, explosion puzzles and well-concealed hidden objects. As far as puzzle rooms go, this is a new one that we happen to like a lot.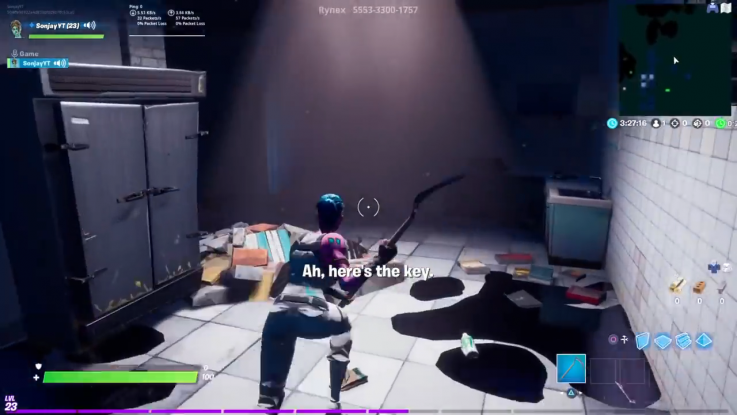 Fortnite is available now on PS4, Xbox One, Switch, PC and mobile.
What are your thoughts on this latest batch of Fortnite Creative codes? What are some of the best you've seen this month? Tell us in the comments section!
'Fortnite' Creative 6 Best Map Codes: Puzzle Maps, Gun Game & More For November 2019 | Newsgeek