'Fortnite' Creative 6 Best Map Codes: Troll Deathrun, 1v1 & 200 Deathrun for April 2019
Fortnite Creative continues to offer great content far outside the realm of Battle Royale, and we're here to showcase the best new Island Codes that made waves during April of 2019. This month's feature includes Troll Deathruns, real Deathruns, neat 1v1 Arenas and more.
1) TrollRun! [0565-4202-7306]: This map by frank8256 is a parody of the amazing and tortuous work done by the likes of Cizzorz to create the most dangerous and nasty Deathrun courses in Fortnite Creative. All 16 levels of this map may look like an insane challenge, but each one has a distinct design secret that, while nearly impossible to find, makes them easy to complete. Essentially, then, TrollRun! Is more like a puzzle room than a Deathrun. Solve each of the 16 puzzles to claim some sweet, sweet satisfaction.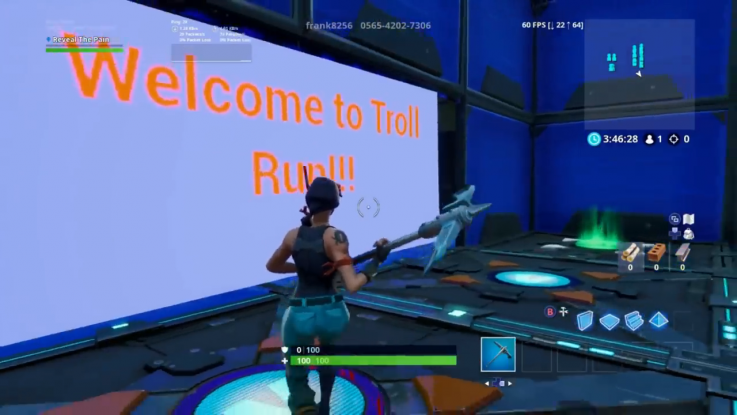 2) 200 Level Default Deathrun [7286-7442-5686]: If you want a Deathrun that's a bit more real, try this 200-level Default Deathrun. While other Deathruns focus on the sheer challenge of the experience, this one is all about speed. The fact that it has 200 levels makes it absolutely massive, but skillful maneuvers should allow you to complete each section in no time. Right now this is the single biggest Default Deathrun ever made in Fortnite Creative, so it's well worth the shoutout. If you like fast parkour and a little stress, this code is for you.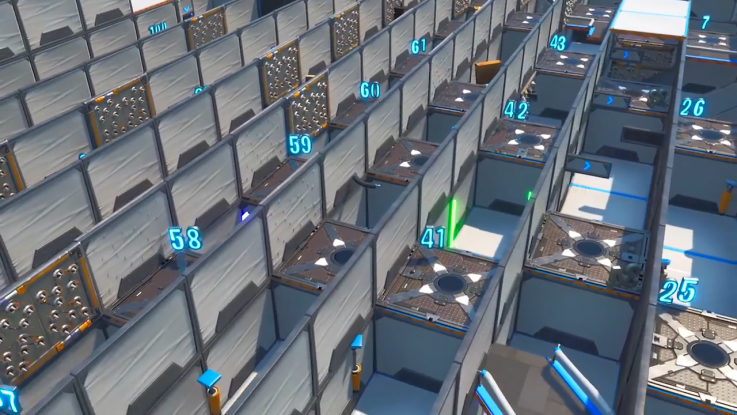 3) LoyalBoyle's 1v1 Arena [7373-8421-3204]: 1v1 Arenas have become trendy in Fortnite Creative lately, and this is one of the best ones we've seen. It may not be blowing up Twitch and YouTube like some others are, but LoyalBoyle's 1v1 Arena offers a cool island-like aesthetic that makes combat intense. Its visuals are minimal but stylish, which means gameplay takes centerstage in a way that's also fun to watch. Most 1v1 Arenas are basically the same, but we're partial to this one. If you need to settle a score with a buddy, this is one way to do it.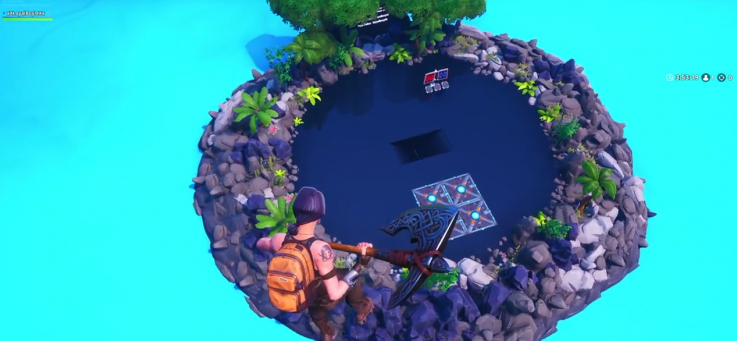 4) Baller Golf [3915-9602-3566]: Baller Golf by hellRaiserGaming takes advantage of the Fortnite Creative suite in unique ways. As implied by its name, players progress through a series of holes and try to whack Ballers into specific locations with their Pickaxes. Similar to some of the gof-based Weekly Challenges Epic has made in the past, success in this map relies on hitting each Baller in the exact right place. The difference between aiming high and aiming low impacts travel distance. With that in mind, the most precise player is likely to come out on top. If you're bored with the cookie-cutter Creative concepts, this is a cool way to shake things up.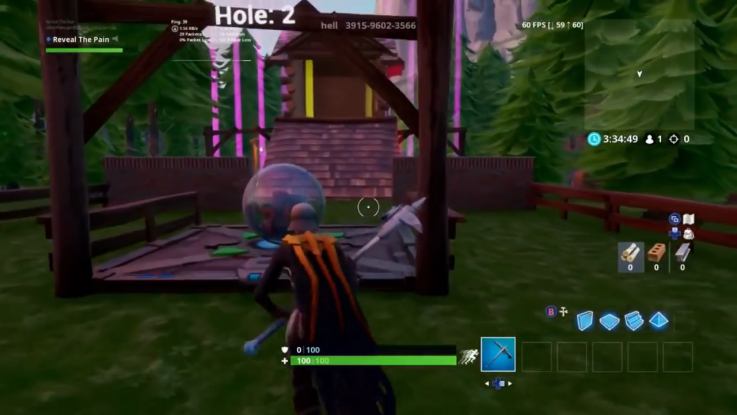 5) Jurassic Jungle Deathrun [0029-6873-5504]: This awesome Creative code essentially brings a Jurassic Park map to Fortnite. Conceptually the play space combines the ideas of an Escape Room and Deathrun, but it succeeds mostly in its design. Players might recognize iconic locales from Jurassic World and can even experience moments from the film. Gyrospheres are replaced by Ballers in this case, but the sensation is immediately familiar.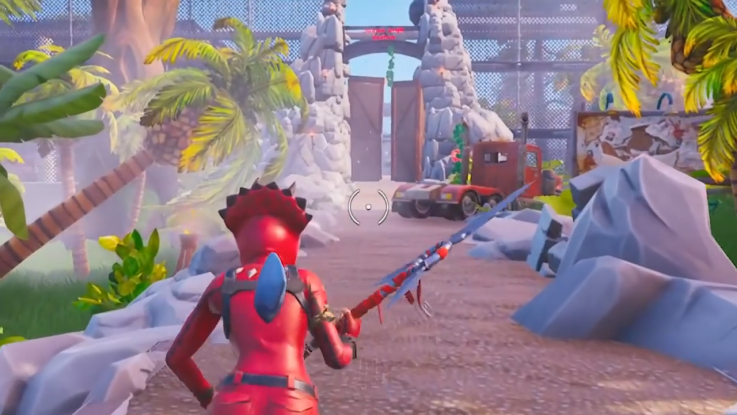 While there aren't any massive dinosaurs chasing you through the park, there are light PvP elements including turrets and basic enemies. Eliminate threats and maneuver skillfully to make your way to the end.
6) The Hidden City [2028-3236-3222]: Hide-and-seek maps are still pretty popular in Fortnite Creative, so we thought it best to share this new release from mrmission. True to its name, Hidden City is inspired by the lost city of Atlantis. As such, players begin their game by diving into a huge pool of water to discover the secrets that lie underneath.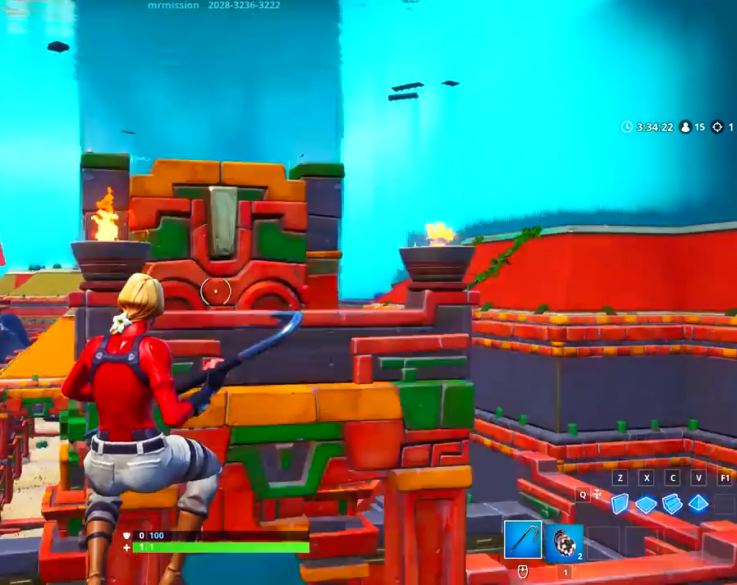 This map shines due to its ornate design and environmental complexity. With its labyrinthine paths and massive buildings, you genuinely feel like you're walking through a massive palace. The underwater concept also hasn't been tapped into very much by creators yet, so it's cool to see this one take the plunge. Hide-and-seek is basically all the same no matter what, but this particular aesthetic is really unique.
Fortnite is available now on PS4, Xbox One, Switch PC and mobile.
Are these some of the best Fortnite Creative coes you've seen in April? What's your favorite Deathrun or 1v1? Tell us in the comments section!
'Fortnite' Creative 6 Best Map Codes: Troll Deathrun, 1v1 & 200 Deathrun for April 2019 | Gaming