'Fortnite' Creative Map Codes: Best Nuketown, Parkour & Hide & Seek in Early 2019
Fortnite Creative can be a bit intimidating for those without an imaginative mind, but the community is steadily growing thanks to the advent of totally fresh maps that offer cool experiences. Just enter these six codes at your main island, and you'll have a whole new appreciation for Epic's user-centered toolset.
1) JonBoii's Nuketown [0455-9800-7889]: Nuketown has been in pretty much every Call of Duty game over the past several years, but you've never seen it quite like this. JonBoii's Nuketown arrived on the scene soon after Fortnite Creative launched last month, and it remains a solid showcase of the mode. Fight against others in a Deathmatch scenario using a wide range of weapons.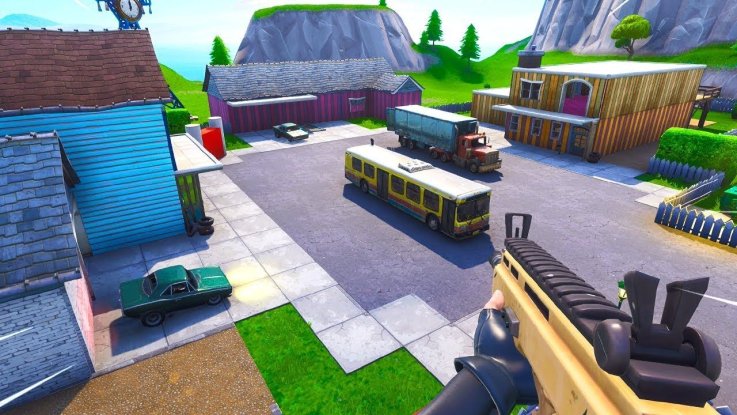 In terms of its design, literally everything replicates the atmosphere of Nuketown. You'll feel right at home with the trademark bus in the center, exact same spawn points, lines of sight from the garage and its trimmed-down SCAR weapon set. It's the best place to form a Squad and relive those CoD glory days.
2) Tiny Toys [9673-6880-8356]: Also suited for Deathmatch, Tiny Toys is essentially a recreation of Andy's Room from Toy Story with Fortnite elements. Players drop in to find that they've been shrunk down to the size of toy soldiers.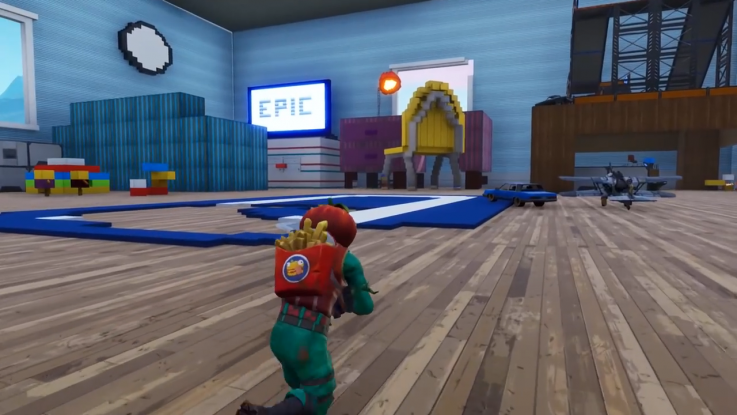 As has always been the case with map concepts like this, the fun is in interacting with the various obstacles dispersed around the space. Use massive doors or building blocks for cover, take to the skies with toy planes or hop on top of the massive Pixar-homage desk lamp to gain a tactical advantage. This map has been featured by Epic before with good reason. It offers an awesome experience not seen anywhere else in Fortnite.
3) Cizzorz Death Run 2.0 [1579-1331-4850]: Another trend that's emerged in the Fortnite Creative community is the creation of harrowing parkour courses. As implied by its name, Death Run 2.0 is an obstacle course full of hazardous objects that you'll need to jump, crawl and glide over to survive. Unlike some of the other maps on this list that require a squad, this is best attempted by solos. Be aware, however, that rage quitting is likely.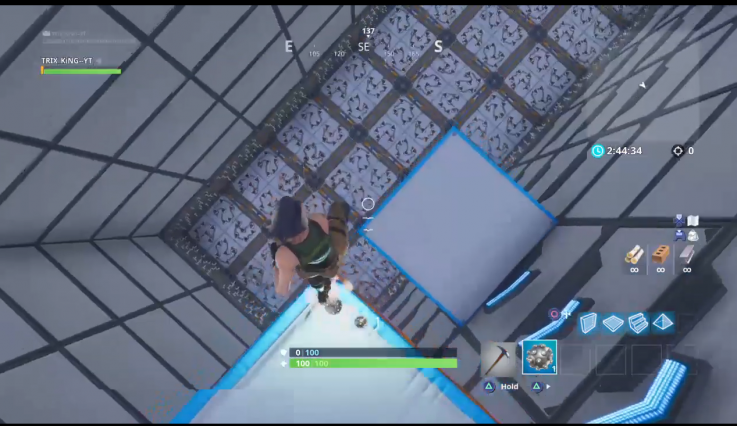 4) Titanic Hide & Seek [1026-8511-7799]: If you're tired of standard Deathmatch maps, this one is an absolute must-try. The massive space is essentially a recreation of the Titanic, which makes it perfectly suited for games of hide and seek. Rules can be made up on the fly, but the general idea is to have one person search for players that hide in various locations around the map. Use your pickaxe to Eliminate located opponents to keep score. This may be one of the largest Creative maps we've seen yet, which allows it to take this popular mini-game to the next level.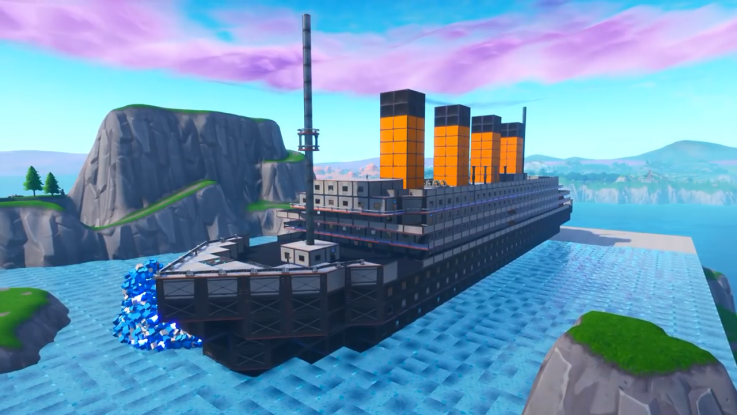 5) Dodgeball [Dojo: 1233-0848-7759 / Downtown: 9983-0016-5224]: Impulse Grenade dodgeball has been a part of the Fortnite community long before Fortnite Creative emerged, but Bludrive has turned the popular mini-game into an art form. In a series of specially designed maps, players have the chance to duke it out with up to 16 players at once. Especially with a big group of friends, the arena quickly becomes a huge, explosive party.
6) Feisty Favelas [1115-5430-5035]: Since we started this list with a Call of Duty remake, why not end with one too? Feisty Favelas is heavily inspired by the Favela map made popular by Call of Duty: Modern Warfare 2. Just like the original, it has high vantage points and plenty of space for cover. Its weapon roster includes Shotguns and Hunting Rifles. We're not sure why the author felt unlimited ammo was truly necessary for balance purposes, but it sure makes the action feel as frantic as ever.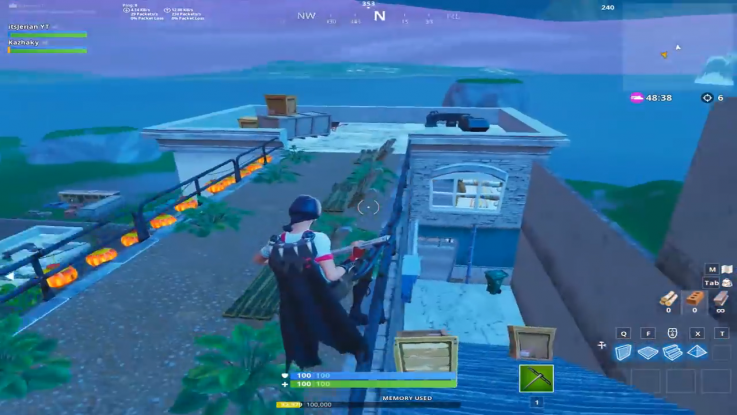 Fortnite is available now on PS4, Xbox One, Switch, PC and mobile. To learn more about Fortnite Creative, read our beginner's guide.
Those are six of the best Fortnite Creative Codes we know right now, but are there any we missed? Tell us in the comments section.