'Fortnite' Creative Simulator Map Codes: 6 Best Codes to Try Right Now
Fortnite Creative continues to expand as Epic adds to the mode's suite of tools, and one of the most popular trends to emerge in 2021 is the introduction of the simulator map. Taking cue from The Sims, these maps let players experience mundane life events or traditional career paths. Based on scouring community social threads, here are six of the best simulator codes we've found in Fortnite Creative today.
1) World Cup Simulator [5300-9215-6312]: In this unique experience made by the team at Atlas Creative, solo players get a chance to live the life of a Fortnite World Cup athlete. Your journey begins by moving into your new house, unpacking your furniture, and making montages of your favorite streamers. Shortly thereafter, you engage in short combat challenges that simulate your climb to the top of the competitive leaderboards. While parts of this map boil down to mindless coin collecting, it leverages the base Fortnite mechanics to create an experience that feels more authentic than anything else listed here.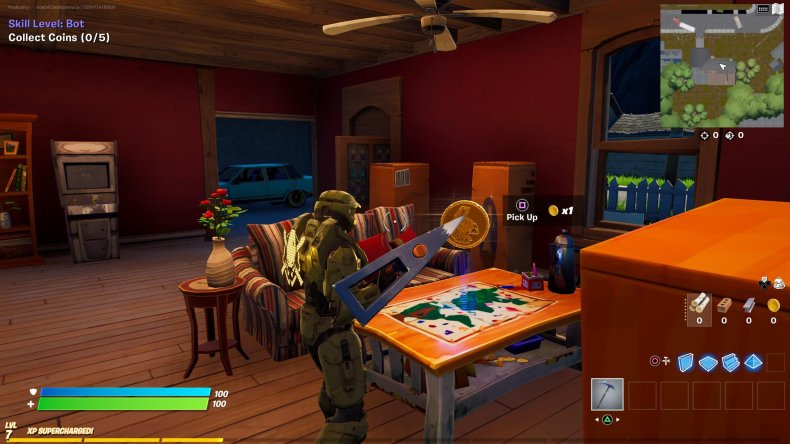 2) Life Simulator [3037-5973-1417]: You'll likely see this map referred to as a Sims clone in Fortnite, and that's exactly the kind of vibe this code from FCT_- strives to create. In groups of up to four players, your simulation starts by picking a job and heading there to earn a living wage. Just like the real Sims,you must check out your character's stats and then increase them to get a promotion that offers more money for each shift. Need some extra charisma? Talk to a neighbor around town. Just don't forget to manage your hunger and thirst levels in the left-hand corner! Of all the maps we're featuring here, Life Simulator might be the most ambitious and complex.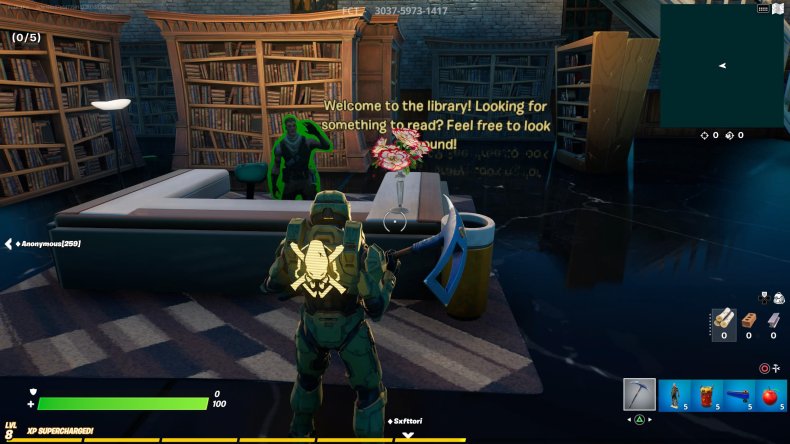 3) Survival Simulator (Desert) [5122-3156-3272]: This map by CCruzFight is essentially a Fortnite-inspired take on popular games like Rust and ARK: Survival Evolved. Compared to the previous two maps that ease players into a comfortable situation, this one kicks your butt quickly with instant damage to your character. Start by harvesting wood and water to build a shelter before nightfall. Once darkness comes, prepare for war against some undead foes. The goal of the game is to scour this massive map to find enough materials to repair a radio tower. Up to five friends can join in on the fun.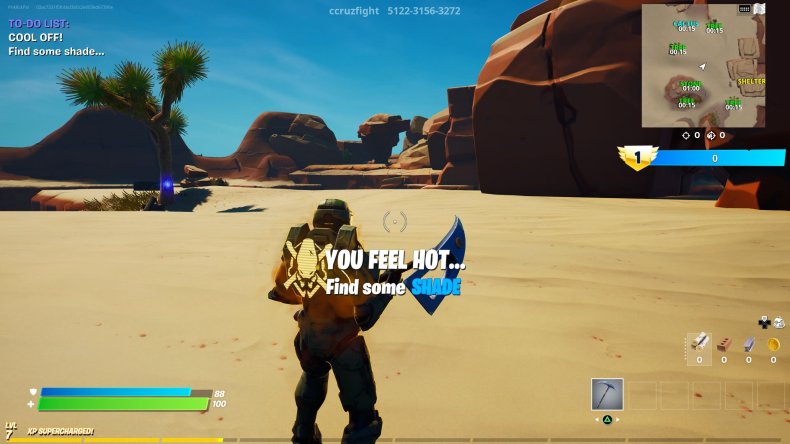 4) Mining Simulator [5085-4523-2270]: For those who've had enough of the dry desert heat, this next simulator code from maxitax12_yt takes you down into a cool, dark mine. For this one, all you've got to do is go into the mine and start whacking rocks with your pickaxe. These metals can then be turned in at a base outside the mine for money, which allows you to upgrade your axe to harvest more goods. Some folks find these simple grind games to be a bit relaxing or meditative, so we felt it was worthy to include here. For those who really want to dig in, there are even secret areas to uncover.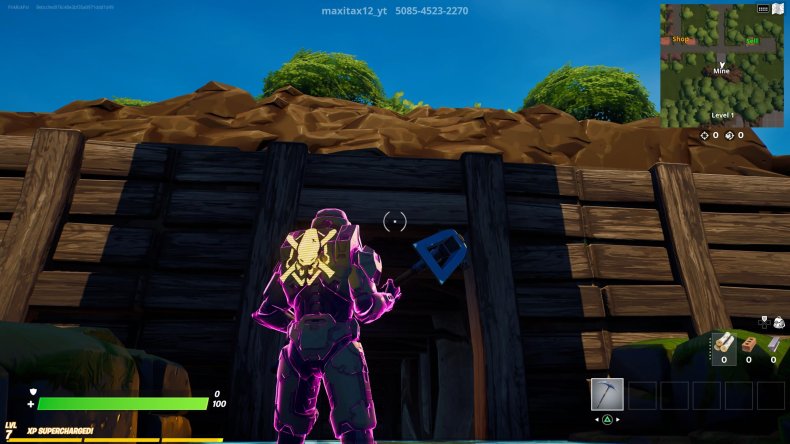 5) Lumberjack Simulator [6462-9503-5544]: In many ways, this maximum seven-player simulation from beario is similar to the previous one. Its central difference, of course, is the lumberjack aesthetic. In this map, players whack trees with their Pickaxe and sell their wood yield to Jonesy to purchase axes that harvest resources at a better rate. On top of this basic system, there are quests that require harvesting larger trees that need advanced axes to cut. All you've got to do is clear the forest to earn some cash.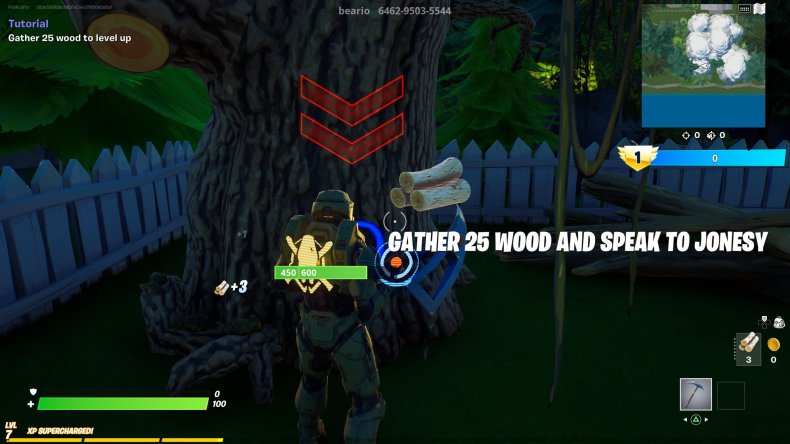 6) MakaMakes Airport Simulator [1854-0566-2178]: In these quarantine times, many of us may have forgotten what the full airport experience is really like. With that in mind, this map from MakaMakes brings that entire adventure to Fortnite. Start by avoiding cars in the parking lot, head to the ATM to get some money for tickets, and even take a short stroll around the duty-free shop. The small puzzles along the way aren't all that difficult, but they offer a clever recreation of an ordeal many of us have a love-hate relationship with.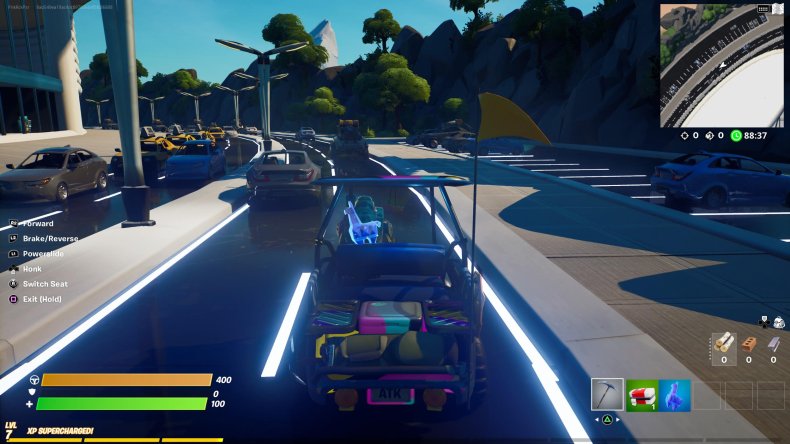 Fortnite is available now on PS5, PS4, Xbox Series X|S, Xbox One, Switch, PC and Android.
What are your favorite Fortnite Creative simulator codes? Which one of these six do you like best? Tell us in the comments section!