'Fortnite' Crossplay & Progression Confirmed for PS4, Open Beta Starts Today
Fortnite fans have long been begging Sony for cross-platform play and cross-progression, and the hardware maker has finally folded to relentless demands and negative press. The company announced via an official blog post that cross-play and cross-progression features will be coming to "select games" in an open beta soon. The feature is live in Fortnite today.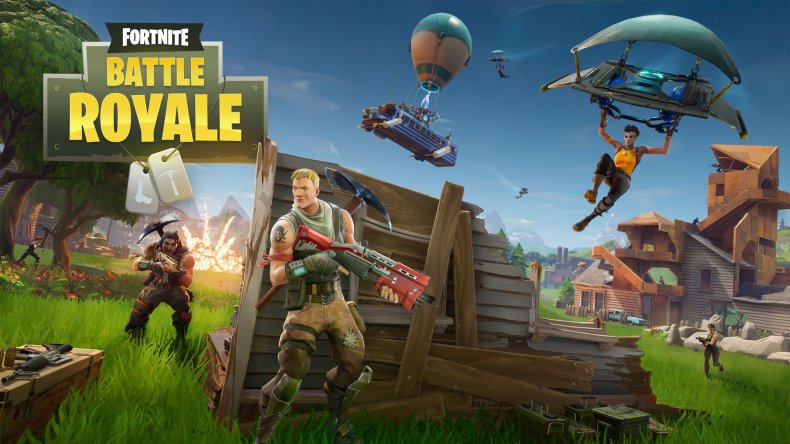 Here's the most important part of the post:
"The first step will be an open beta beginning today for Fortnite that will allow for cross platform gameplay, progression and commerce across PlayStation 4, Android, iOS, Nintendo Switch, Xbox One, Microsoft Windows and Mac operating systems. We see the beta as an opportunity to conduct thorough testing that ensures cross-platform play is best on PlayStation, while being mindful about the user experience from both a technical and social perspective."
In other words, PS4 Fortnite players will be able to purchase skins, complete challenges and play with friends regardless of platform. While this has been possible on Nintendo Switch, PC, Xbox One, iOS and Android for quite some time, Sony has been reluctant to join in on the fun. Company officials have previously cited safety and monetization concerns as reasons for prohibiting cross-platform play on PS4, but those hollow rationales fell on deaf ears to most gamers. As a result, Sony Interactive Entertainment has adopted this new mindset as a "major policy change."
While Fortnite is specifically mentioned in the blog post, it's not clear what this announcement means for games like Fallout 76 and Elder Scrolls Legends. Bethesda's Pete Hines sent Sony a congratulatory tweet this morning.
The games' publishers at Bethesda have indirectly played hardball with Sony in the past to push them toward today's landmark decision. With Legends specifically, Bethesda threatened to withhold releasing the game on any platform that did not allow cross-play. Details are murky with regard to which games will be allowed to take advantage of the feature, but this is a huge win for all gamers who've been hoping for open-platform multiplayer modes.
An exact time for the beta was not revealed by Sony, but Fortnite's developers at Epic Games have announced it should be fully operational now.
Fortnite is available on PS4, Xbox One, Switch, PC and mobile. Cross-play and progression will soon be allowed on all platforms.
What do you think of Sony's decision to bring cross-play to Fortnite on PS4? Will this news impact other major game releases going forward? Tell us your thoughts in the comments section!