Who Is Suing Fortnite? 'Backpack Kid' is the Latest to Sue Video Game For Allegedly Stealing Dance Moves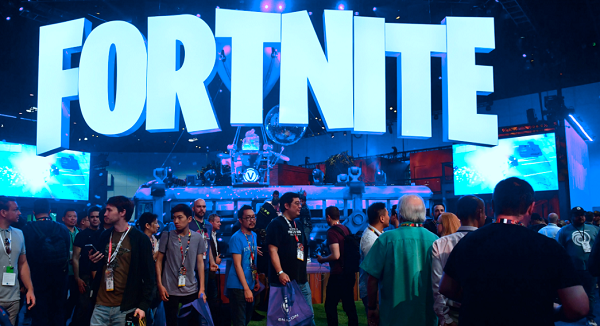 Yet another lawsuit was dropped on the creators of popular video game Fortnite—this time by Backpack Kid, otherwise known as Russell Horning. The teen became famous after performing his signature dance move, "The Russell," during Katy Perry's musical performance on Saturday Night Live in 2017.
The move is used on Fortnite to emote what's called "Floss" after a win. Horning accused Epic Games of using the dance without his permission or compensation, marking the third person to sue the game for misuse of dance moves in video games.
Alfonso Ribeiro and 2 Milly have also filed lawsuits against Epic Games for using their widely popular dance moves as emote actions on Fortnite.
Horning's mother confirmed she filed the latest lawsuit against Epic Games on her 16-year-old son's behalf, according to a TMZ report on Tuesday. She also noted lawsuits were dropped on Take-Two Interactive, 2K Sports, the creators of NBA 2K, Visual Concepts Entertainment and a number of other individuals involved for using the dance moves on their games without Horning's permission. Ribeiro is also suing the same other companies.
Horning is suing the video game company for unspecified damages. The YouTuber is in the process of copyrighting his dance, similar to Riberio and 2 Milly.
In addition to suing Epic for "unlawfully and unfairly misappropriating" Ribeiro's famous "Carlton" dance—a move the actor was known for back when he appeared on '90s sitcom The Fresh Prince of Bel-Air—Ribeiro is also requesting a restraining order that will ban Epic from selling or using the "Fresh" emote in Fortnite.
"Epic uses The Dance, and other dances, to create the false impression that Epic started these dances and crazes or that the performer who created them is endorsing the game," the lawsuit said. "Indeed, Epic induces others and/or contributes to their performance and false attribution of The Dance. Fortnite Players have posted thousands of videos of themselves performing the 'Fresh' emote with the hashtag, #fortnitedance, without referencing The Dance or crediting Ribeiro as The Dance's creator and owner."