'Fortnite' Cobwebs at the Authority Locations Week 7 Challenge Guide
Fortnite Week 7 Challenges have just gone live, and one of the tougher tasks in the latest set asks players to destroy at least three Cobwebs at the Authority. In this guide, we'll reveal four possible locations you can use to get this challenge done quickly and easily.
It's worth noting that, when you encounter any of the Cobwebs listed below, all you have to do is whack at it with your Pickaxe to destroy it. At least one of our four locations requires a ramp, so we'd advise having some mats in your inventory before starting.
Cobweb location 1: To get the first Cobweb, go through the main northern entrance of the Authority compound. It has a large courtyard and a square symbol on the ground. As you enter, take a right, and you'll see this Cobweb sitting in the corner next to a vent.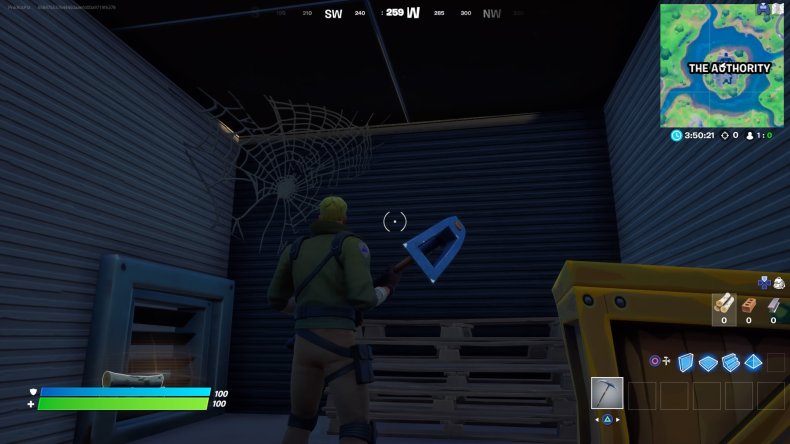 Here's the minimap location in case that helps you: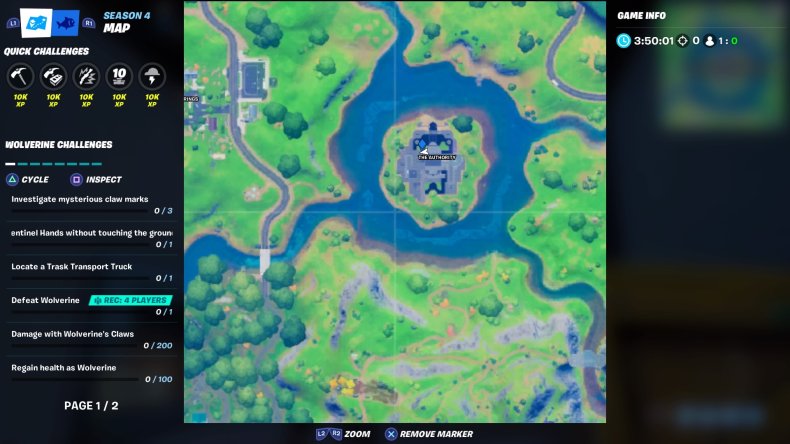 Cobweb location 2: Crouch through the vent next to you on the left. You'll see this Cobweb straight ahead as you pass through.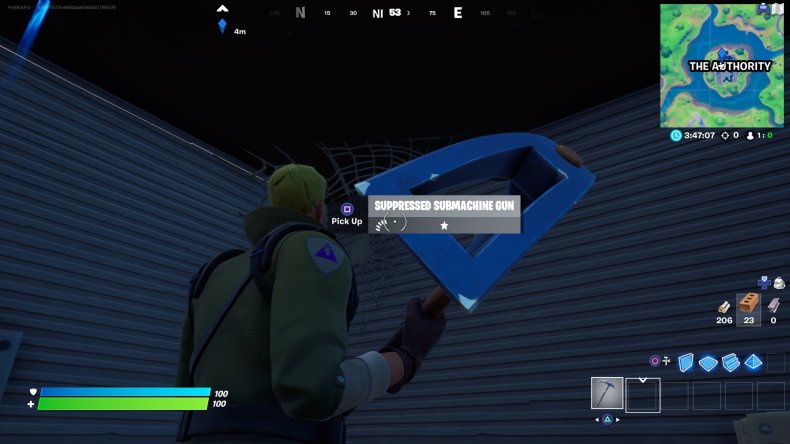 Here's what the minimap looks like: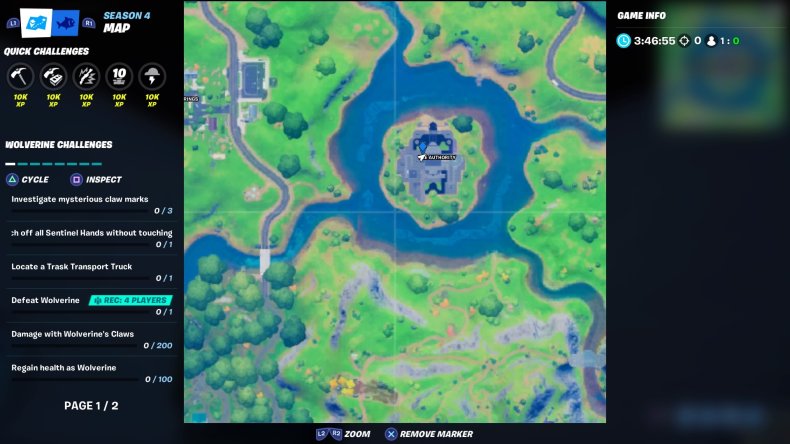 Cobweb location 3: Proceed to the right in that same room, and you'll see this cobweb in the corner behind a stack of boxes.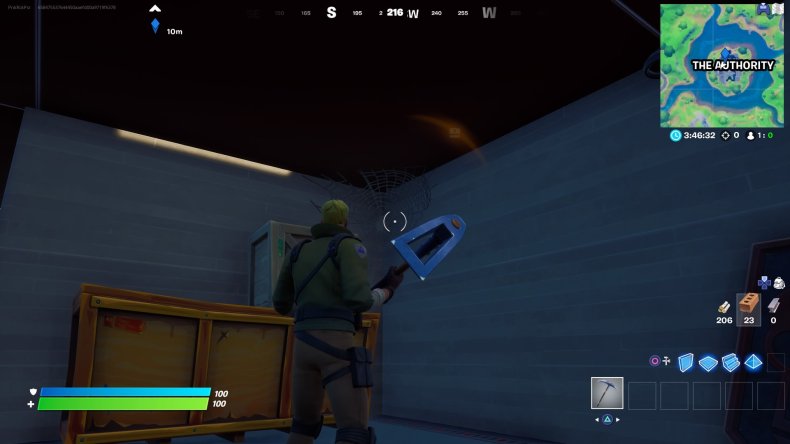 Here's a third minimap glimpse: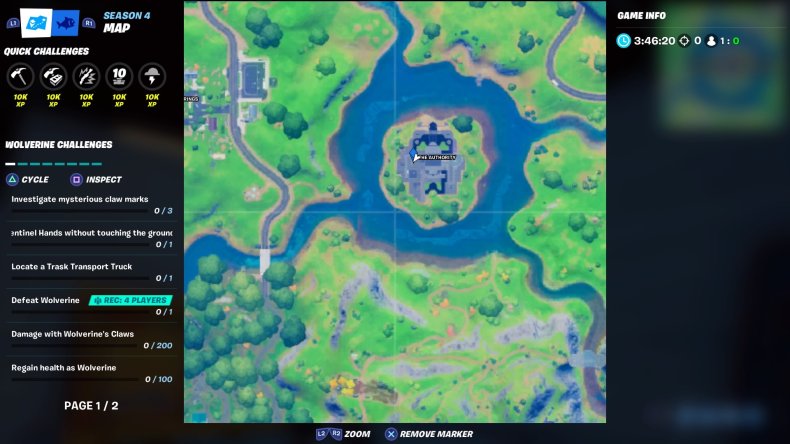 Cobweb location 4: In case you can't find one of these three very easy spots, there's a fourth Cobweb if you keep moving forward past the lit, cubicle-like space. You'll see a group of three doors in a corner. Go through the one headed north, and you'll enter a basically empty room with a box on the right. Just ahead from that box is a cobweb in the corner that you must build up to to reach.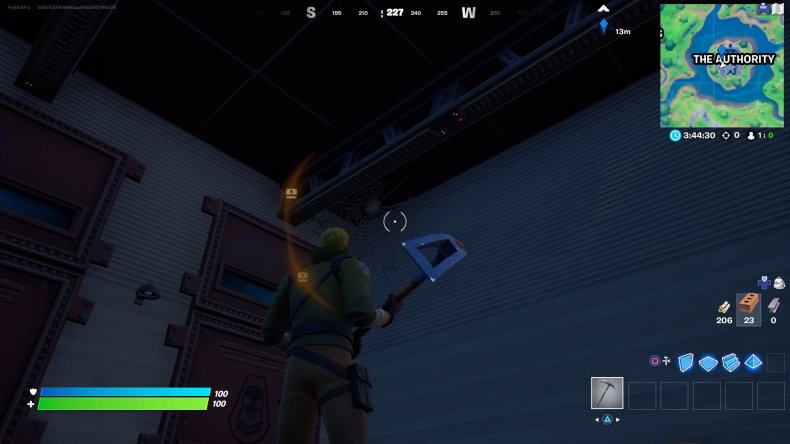 Here's a minimap to orient yourself, down below. That's all you need to know about destroying Cobwebs at the Authority in Fortnite.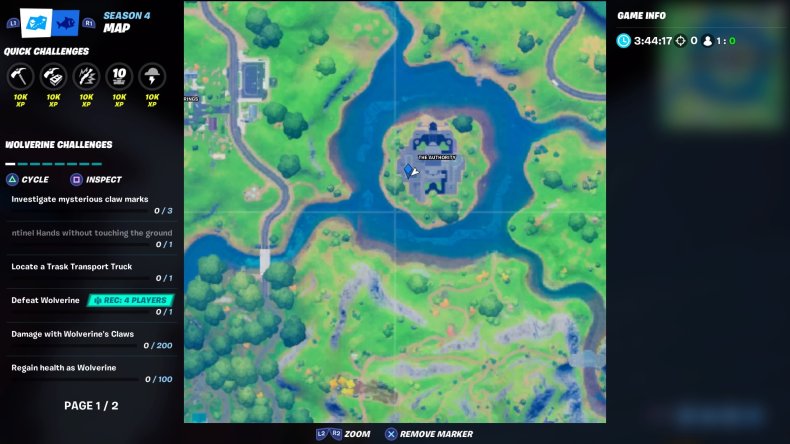 Fortnite Week 7 Challenges
Destroying Cobwebs at the Authority is just one objective on the larger list of Week 7 Challenges that went live on Thursday. Here's the full list of Week 7 Challenges for those who've yet to study them at the in-game Challenge Table:
Search Chests at Catty Corner (seven)
Eliminations at Craggy Cliffs (three)
Enter the Vault in Doom's Domain
Destroy Cobwebs at the Authority (three)
Discover Tony Stark's hidden Lake House laboratory
Drive a car from Sweaty Sands to Misty Meadows in less than four minutes without getting out
Deal damage after knocking an opponent back with Storm's Whirlwind Blast (1,000)
Deal damage to opponents at Coral Castle (500)
Defeat Wolverine / Damage with Wolverine Claws (200) [Wolverine Challenge]
Fortnite is available now on PS4, Xbox One, Switch, PC and mobile.
What do you think of the Week 7 Challenges so far? Were you able to destroy three Cobwebs at the Authority? Tell us in the comments section!