'Fortnite' Destroy Dog House Locations Week 6 Challenge Guide
Fortnite Season 2 Meowscles Mischief Challenges continue for Week 6, and one of the more obtuse tasks asks players to destroy three Dog Houses. In this guide, we'll reveal four possible locations that are so close you might be able to get this one done in a single match.
Dog Houses in Fortnite are little shacks that look like this. You're most likely to find them behind or on the side of houses, and hitting them with your Pickaxe usually offers up a Chest. Luckily Holly Hedges has a bunch of Dog Houses to destroy, so we'll point out a few locations you can use.
Fortnite Dog House Locations

1) The first Dog House is in the northeast corner of Holly Hedges.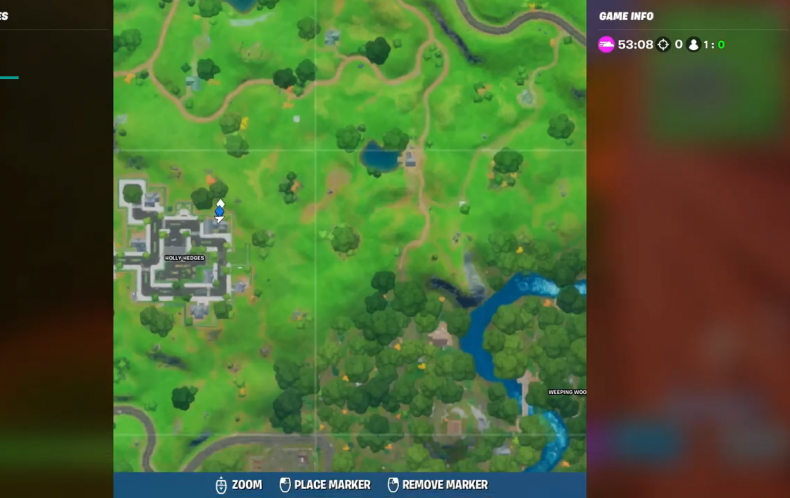 It's behind a brown house that looks like this.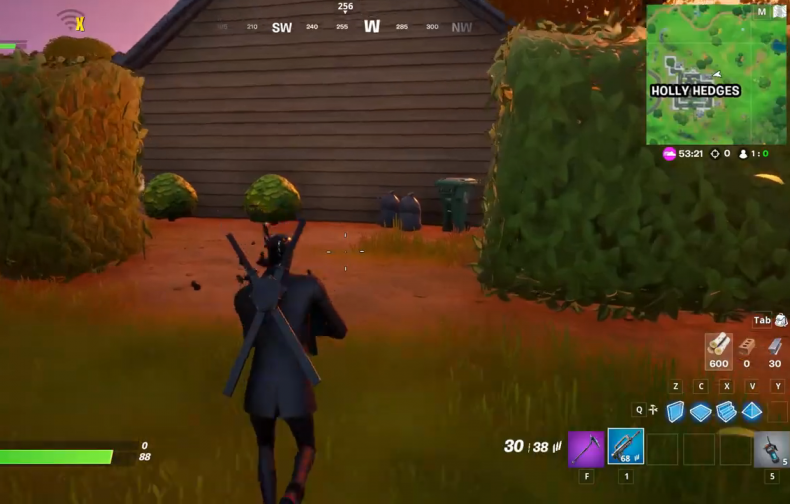 2) Next, make your way to the northwest corner.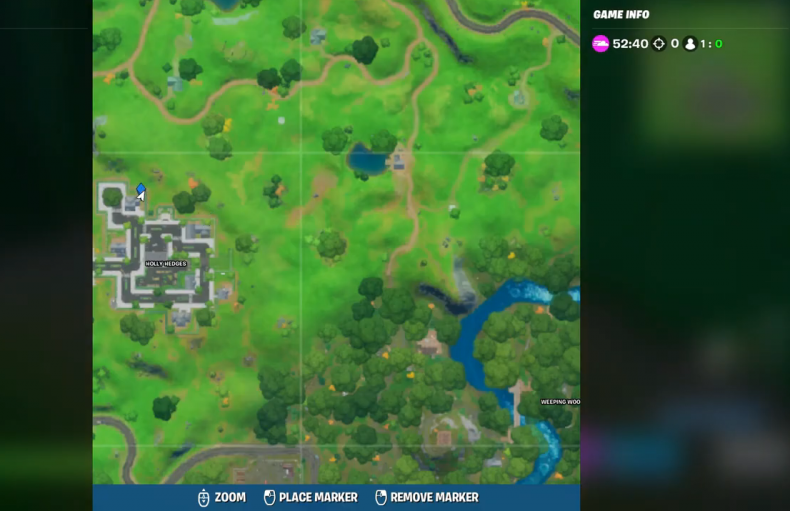 There's this dark-colored house with the basketball hoop out front.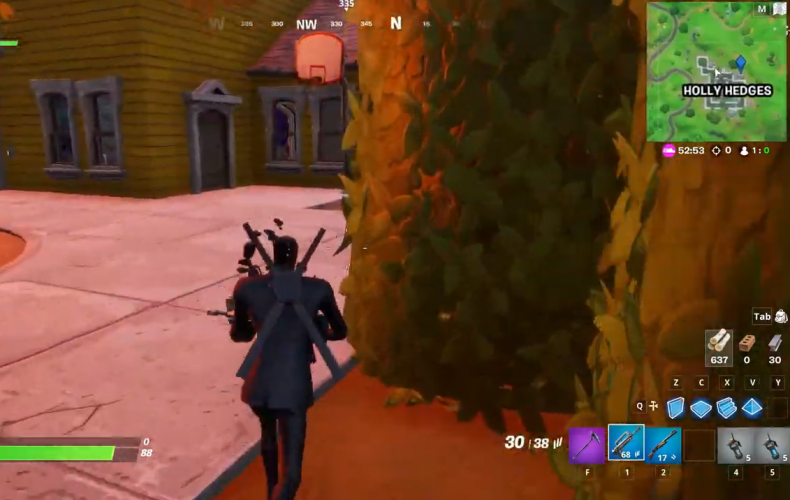 3) The third house is towards the center but slightly to the east.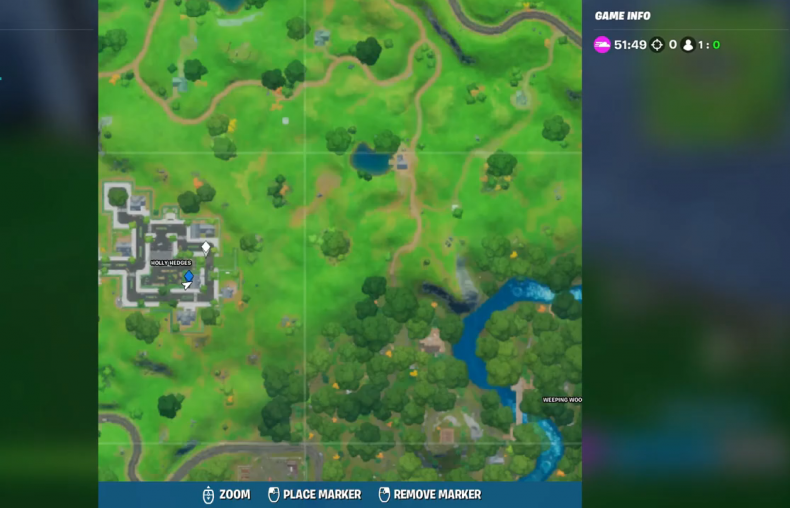 Destroy these hedges, and you'll find a Dog House behind them.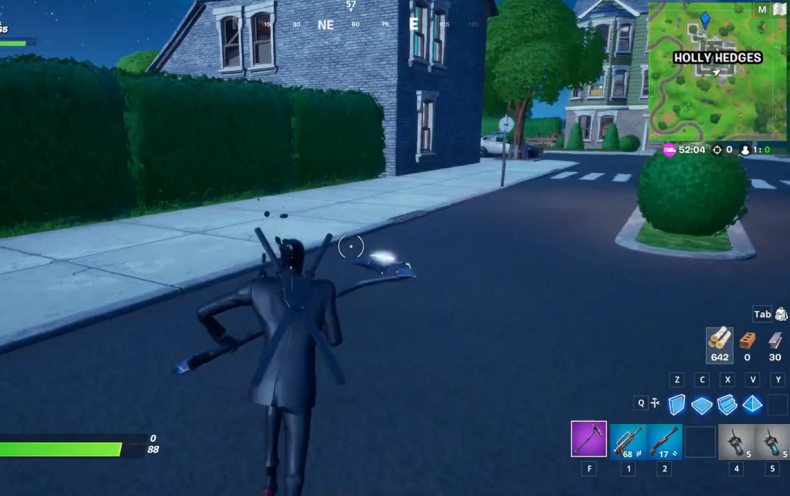 4) The fourth and final Holly Hedges Dog House location is across the street here.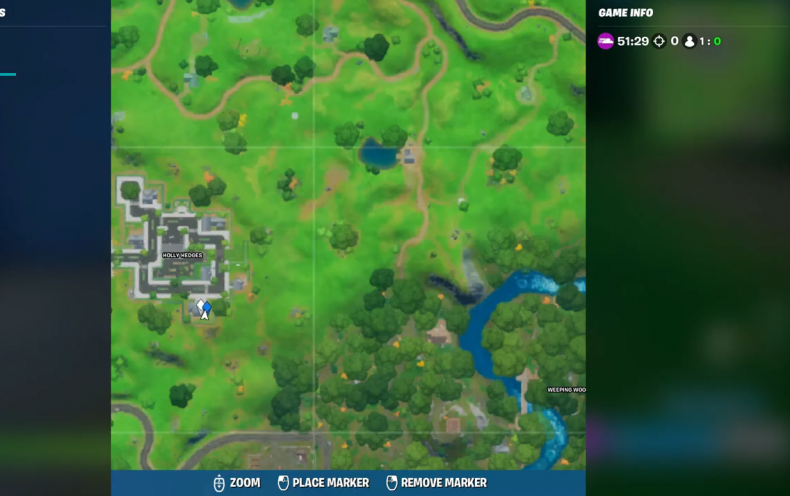 This is the house you're looking for.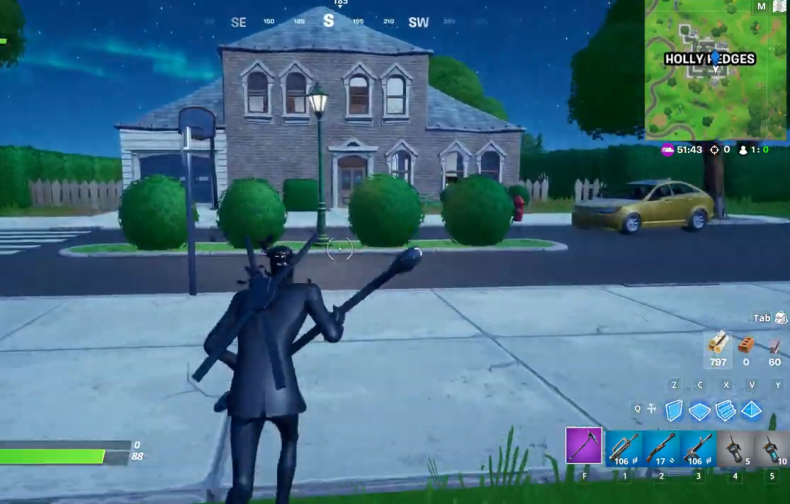 You don't have to destroy all three Dog Houses in a single match, but it's certainly possible given these locations. Just take your Pickaxe and strike down those canine homes.
Fortnite Meowscles Mischief Week 6 Challenges
The objective to destroy three Dog Houses is just one task in the larger Meowscles Mischief set. Here's the complete list of updated challenges in case you missed them.
Search chests at Frenzy Farm or Steamy Stacks (10)
Deal damage to players using Assault Rifles (1,000)
Search a chest within 10 seconds after landing from the Battle Bus (10)
Deal damage to players while riding in a Choppa (200)
Catch a weapon, a can and a fish (one)
Eliminate opponents at the Yacht or Salty Springs (five)
Destroy dog houses (three)
Block damage with a Decoy Grenade (100)
Dance at Lake Canoe, Camp Cod and Rainbow Rentals (one)
Ride the Steamy Stacks, a Zipline and use a Secret Passage in a single match
Complete enough of these, and you'll have a chance to unlock a Shadow or Ghost-themed Meowscles skin for your Battle Pass. Which one will you choose?
Fortnite is available now on PS4, Xbox One, Switch, PC and mobile.
What are your thoughts on the Meowscles Mischief Challenges for Week 6? Did you destroy three Dog Houses? Tell us in the comments section!
'Fortnite' Destroy Dog House Locations Week 6 Challenge Guide | Newsgeek