'Fortnite' Destroy a Loot Carrier Locations Week 4 Challenge Guide
Fortnite Week 4 Challenges are live for Season 9, and one of the tasks asks Battle Pass owners to destroy a Loot Carrier in three different matches. In this guide, we'll show you how to do it and describe where these Loot Carriers are located.
How to destroy a Loot Carrier in Fortnite
When you spawn on the Battle Royale map, you'll notice that at least one named location is highlighted in yellow. These highlighted locations are a fairly new feature called Hot Spots. In this example the Hot Spot is Polar Peak.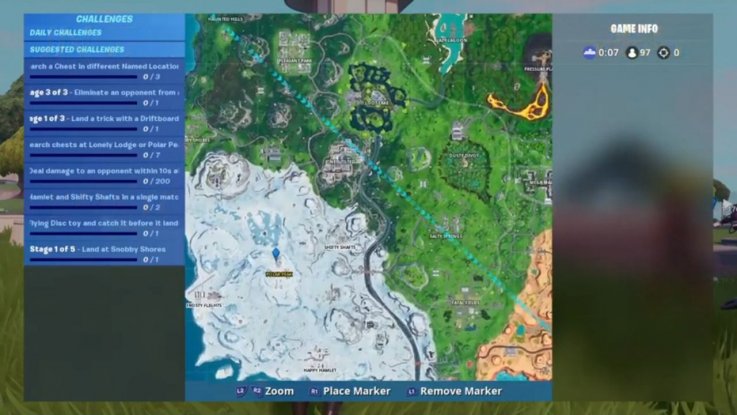 The main reason to land at one of these Hot Spots is because they contain Loot Carriers that hold high-level supplies. Loot Carriers look like this. For the purposes of this Week 4 Challenge you essentially need to land at a Hot Spot, find a gun as quickly as possible and shoot down a single Loot Carrier in three different matches. This will be particularly difficult over the next few days as players swarm Hot Spots to fill out their Battle Passes, but it shouldn't take too long to complete as long as the proper situation arises. That's all you need to know about Loot Carriers in Fortnite.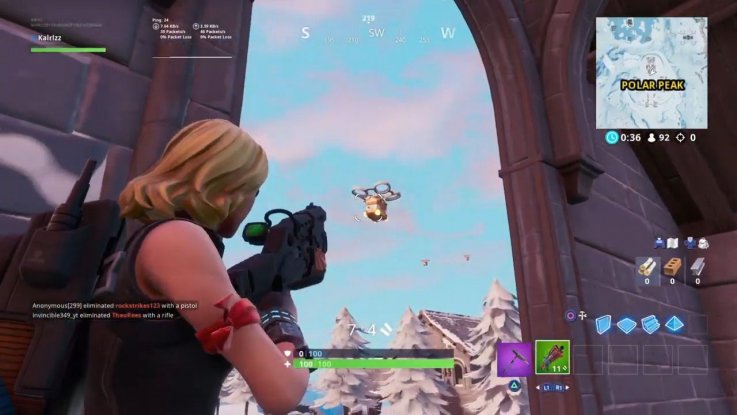 Fortnite is available now on PS4, Xbox One, Switch, PC and mobile.
Were you able to destroy three Loot Carriers? What's your favorite Week 4 Challenge so far? Tell us in the comments section!
'Fortnite' Destroy a Loot Carrier Locations Week 4 Challenge Guide | Gaming