'Fortnite' Destroy Mailbox and Dog House Locations Week 2 Challenge Guide
Fortnite Season 5 Week 2 Challenges are officially live, and players have just seven days to complete them. In this guide, we reveal several Mailbox and Dog House locations you can use to finish the "destroy Mailboxes" and "destroy Doug Houses" tasks. We hope your Pickaxe is ready, because it has some work to do.
Fortnite Mailbox locations
If you're looking for Mailboxes, there are few better places to head to than Holly Hedges. Provided other players haven't destroyed all the Mailboxes before you arrive, you can actually get the entire challenge done in that one spot. Many of these houses are very close to one another, so this challenge only really requires taking a stroll around the neighborhood. Here's where you should look:
1) In front of the yellow house in the northern section of Holly Hedges.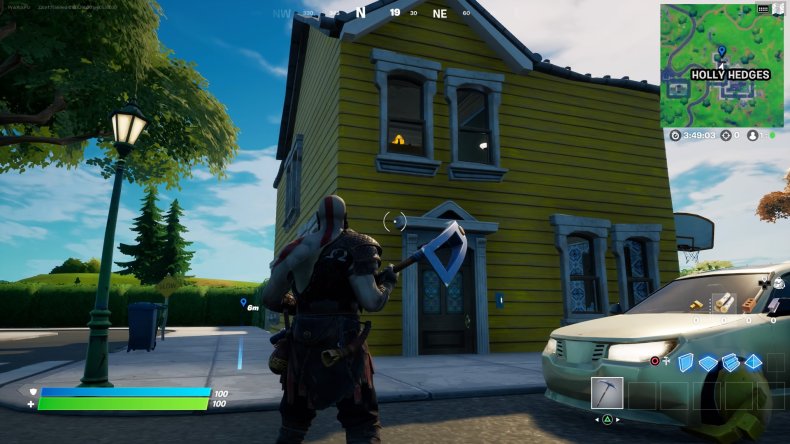 2) In front of this stone house, slightly south from there.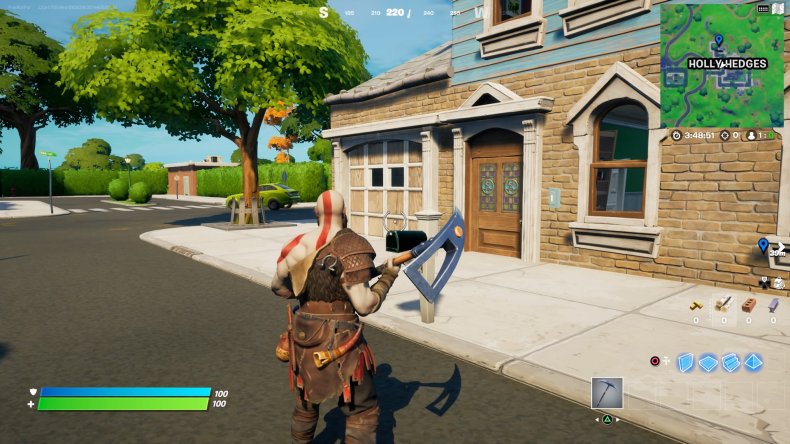 3) In front of this big stone house in the southern section of the location.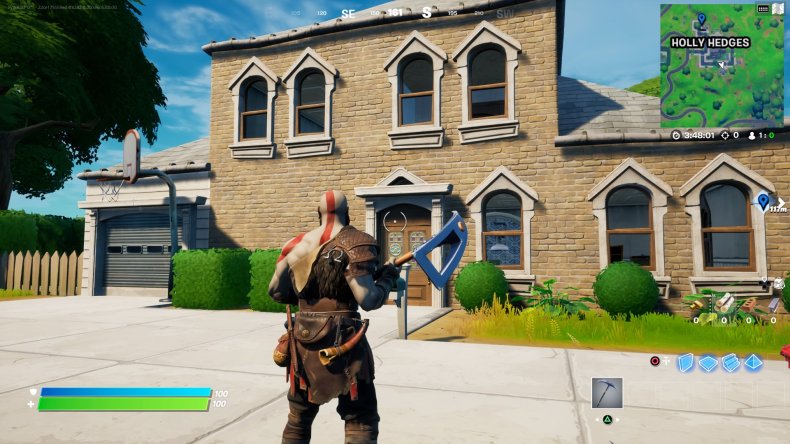 4) In front of this tall house in the eastern corner.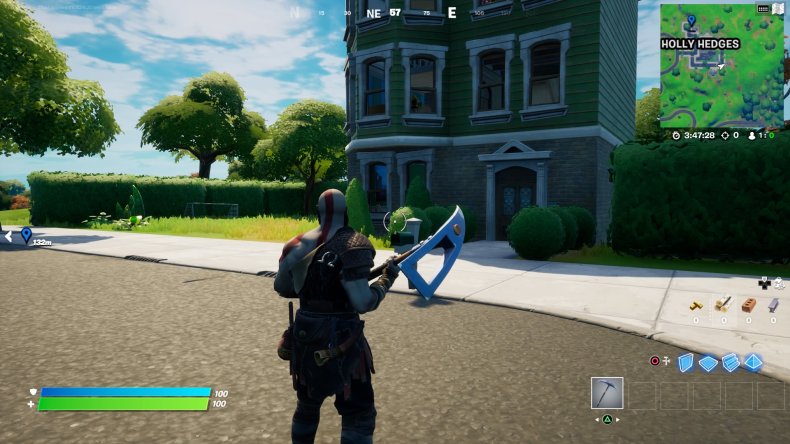 5) Across the street from location 2, at this stone house.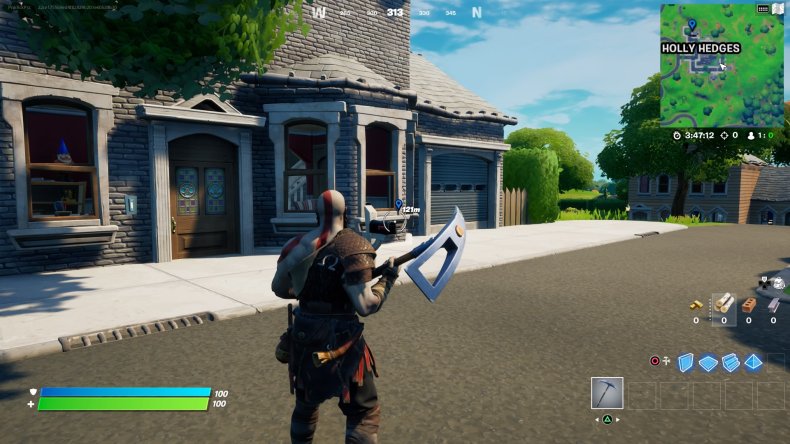 That should technically be all you need, but below are three bonus locations in Pleasant Park in case you require some extras.
1) At this big stone house in the northern part of the location.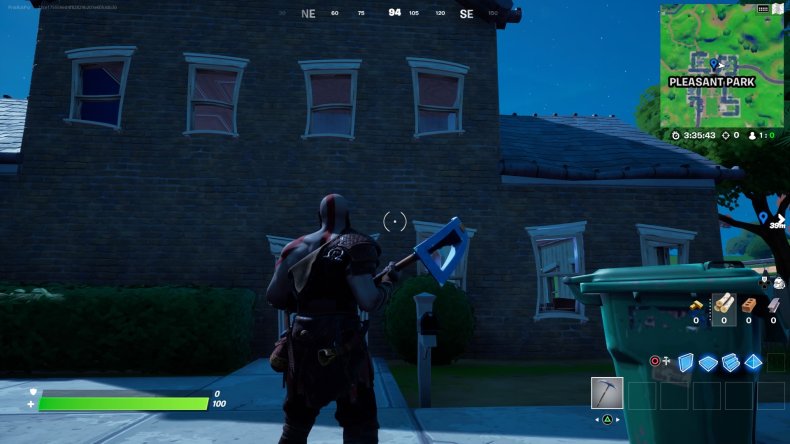 2) In front of this gray house toward the center of the location.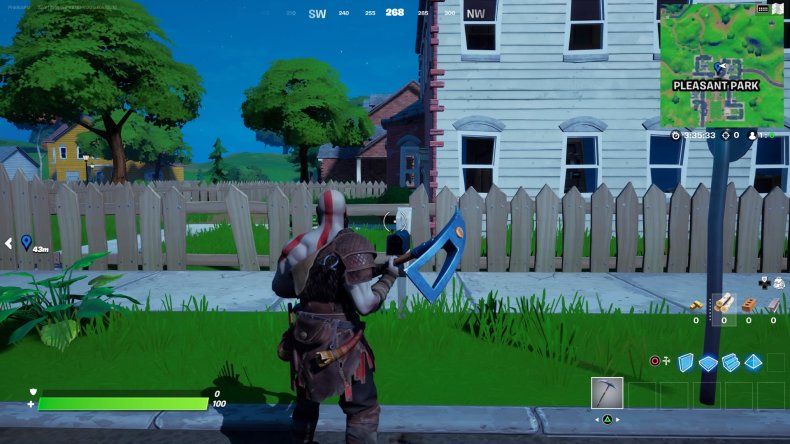 3) In front of this stone house with the stop sign out front.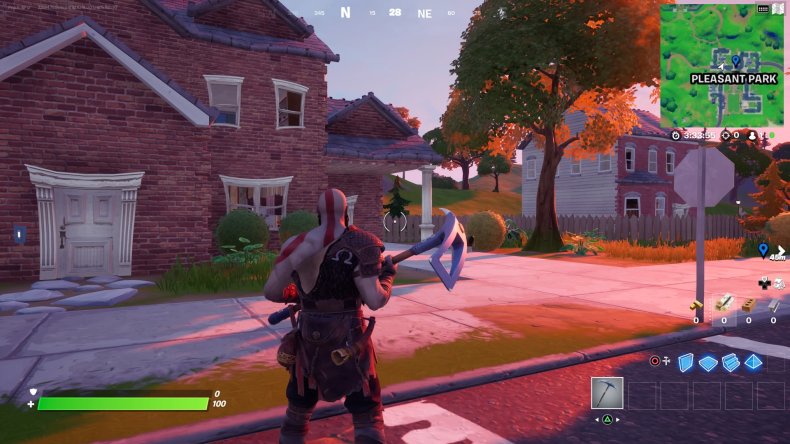 Given these locations and maps, it shouldn't be too difficult to find and destroy five Mailboxes.
Fortnite Dog House locations
Now that you've likely destroyed every Mailbox in Holly Hedges, you can go back there to find Dog Houses, too.
1) The first Dog House is behind this house with a taxi out front, straight ahead just as you come down the hill.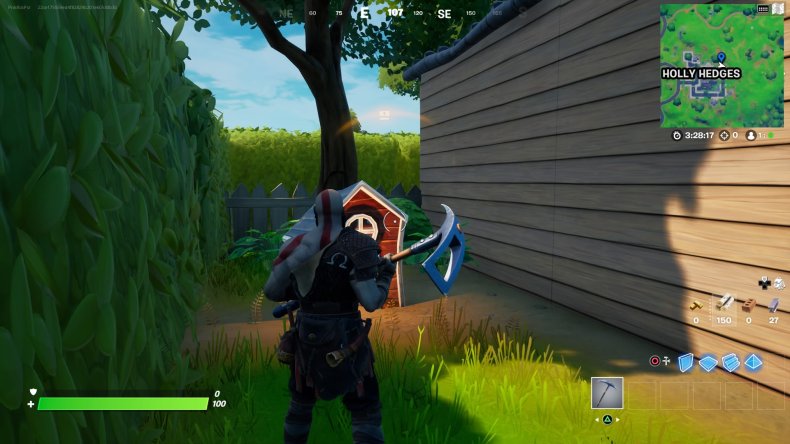 2) The second Dog House is behind the tall yellow house that had the mailbox.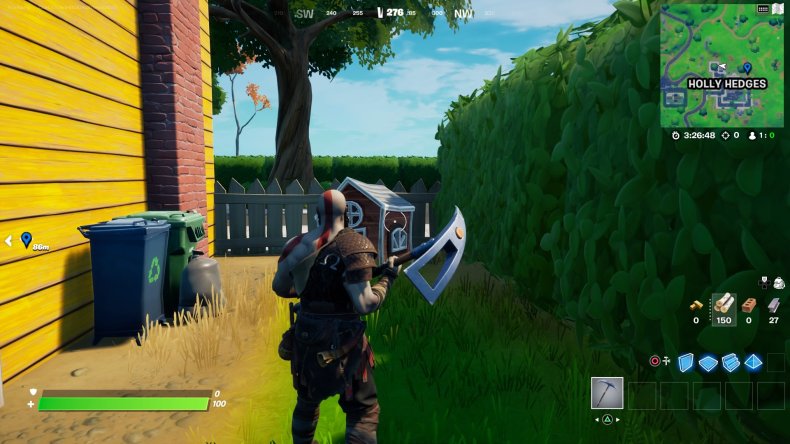 3) Behind this stone house toward the center of the location.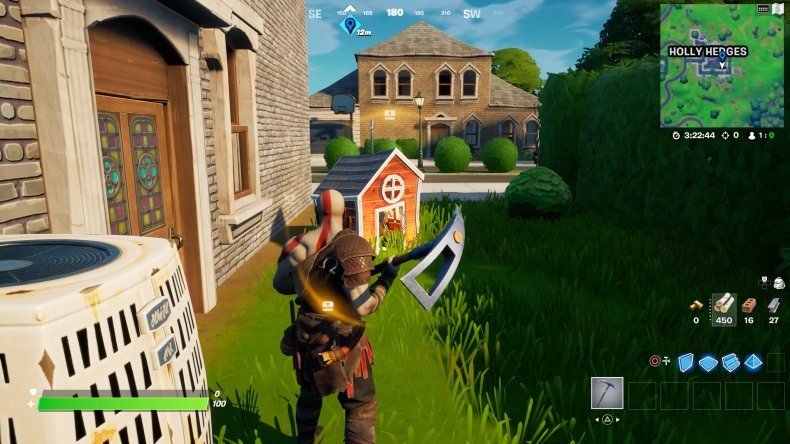 Just whack your Pickaxe at the Mailbox or Dog House, and the easy challenge XP is yours.
Fortnite Week 2 Challenges
Destroying Mailboxes and Dog Houses amounts to just two of the Week 2 Challenges going live in Fortnite on Thursday. Here's the full list of quests for those who've yet to check them out via the in-game quest log:
Destroy Mailboxes (five)
Plant the evidence in Catty Corner or Flush Factory (three)
Find Car Parts (three)
Deliver a vehicle from Steamy Stacks to Pleasant Park
Drive through Flaming Rings
Find clues in Pleasant Park, Holly Hedges, and Lazy Lake (three)
Destroy dog houses (three)
Damage with Legendary Weapons (1,500/3,000/4,500/6,000/7,500)
That's all you need to know about destroying Dog Houses and Mailboxes in Fortnite.
Fortnite is available now on PS5, PS4, Xbox Series X|S, Xbox One, Switch, PC and Android.
What are your thoughts on the Week 2 Challenges so far? Did you find enough Mailboxes and Dog Houses? Tell us in the comments section!