'Fortnite' Down? Login Issues As Players Report They Can't Connect
UPDATE: Epic Games has appeared to fix the login issue in Fortnite.
Original Story
Players are reportedly having trouble logging in to Fortnite, an issue that Epic Games is aware of and trying to fix.
In a series of tweets from the official Fortnite Twitter account, Epic Games confirmed what many players have been experiencing regarding the log-ins.
"We're aware of an issue preventing players from logging in and are working towards a fix. We'll let you know once we've resolved the problem."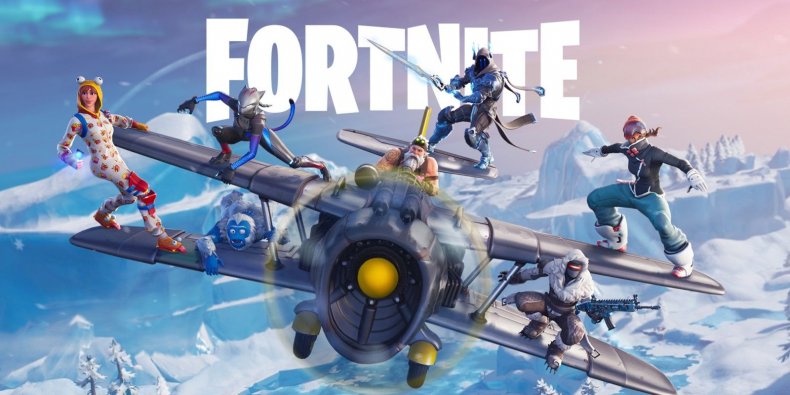 An update was in place to fix matchmaking in Fortnite , but with the current login issues players are experiencing, Epic Games is holding off for the time being. Epic Games wrote on Twitter, "this fix is still on the way but is being held until the login issues are resolved."
You can check the status of Fortnite on the official site.
If you want to check your connection after the login issues are resolved, try these steps if you're playing on PlayStation 4 or Xbox One:
Troubleshooting Tips
1. Check Your Cables
Make sure your Ethernet cable is securely plugged into the NETWORK connector on the PlayStation console and your internet provider modem.
Make sure to use the shortest Ethernet cable you can, no longer than 25 feet.
Use only an Ethernet cable compatible with 10BASE-T, 100BASE-TX or 1000BASE-T networks. Do not use a cord for a standard residential telephone line or cable types other than those mentioned here.
3. Check Your Internet Connection
Confirm that you are able to connect to the Internet from your location using your home computer, on the same network. If you cannot connect to the Internet, you will need to contact your Internet Service Provider (ISP) for additional assistance on your account/connection. Sony Interactive Entertainment, LLC does not have access to your ISP account settings.
3.1. Wireless Specific Troubleshooting
Confirm that you can connect to your wireless network with your WEP or WPA security password.
If you do not know how to operate or access your wireless modem, you will need to contact the manufacturer of the equipment directly.
3.2. Power Cycle Router
Unplug your console and router from your wall or power strip for 2 minutes. Then, plug them back in and power on your console to see if you are able to connect to the Internet.
Are you experiencing login issues with Fortnite? Let us know in the comments section below.