'Fortnite' Drive a Car or Truck Through a Rift Locations - Week 8 Guide
Fortnite Week 8 Challenges are live, and, while most of this week's tasks are skill-based, one of the strangest objectives asks players to drive a car or truck through a Rift. The idea may seem a bit strange to newcomers, but we'll highlight two locations you can use to get the task done quickly and easily. Follow this guide and the reward of 25,000 Battle Pass XP can be yours in a matter of minutes.
How to drive a car or truck through a Rift in Fortnite
There are many Rift locations on the Fortnite Season 4 map, but, generally speaking, they're most heavily clustered around the Marvel-themed PoIs that have appeared over the course of the latest Battle Pass. For example, places like Panther's Prowl, Ant Manor and Stark Industries aren't usually part of the Fortnite world, so it'd make sense that a Rift might bring them there. While not a hard and fast rule, that's a good tip to remember as we begin our search.
The two easiest places to get a vehicle and find a Rift to drive through are around Misty Meadows and Craggy Cliffs. Starting with the former, all you've got to do is land at this spot on the map.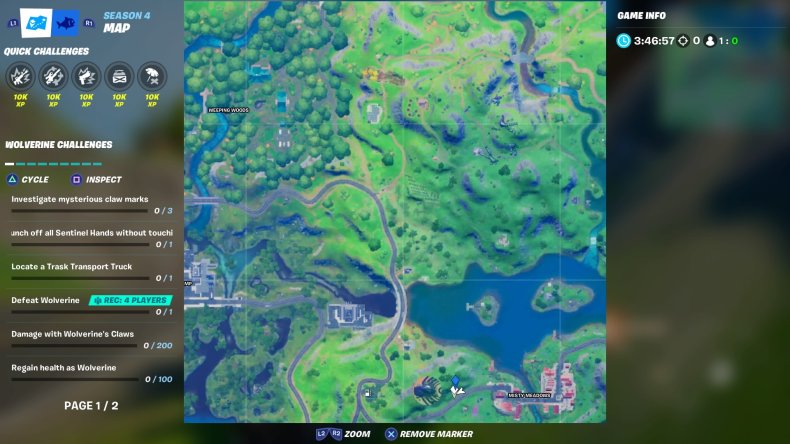 You'll see this Rift and possibly a taxi nearby. If the taxi isn't there, just walk east for a short distance towards the center of Misty, find a vehicle there and drive back to the Rift. When you drive through your car drops from the sky, and the 25,000 XP is collected.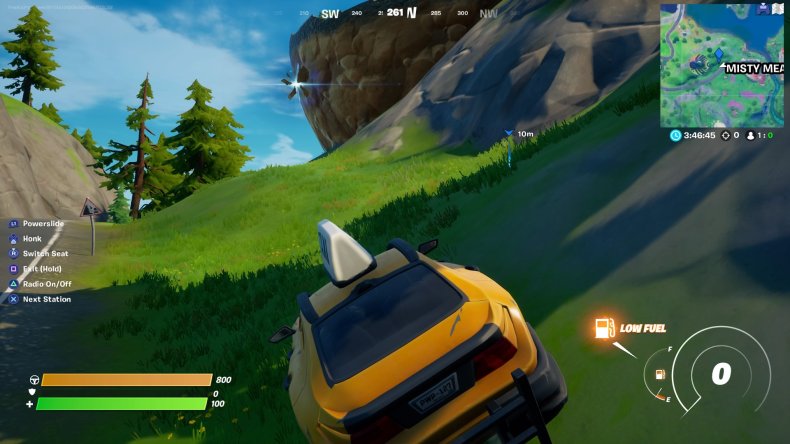 If by chance that first spot fails you, there's also a Rift here, south of Craggy Cliffs. Just go into the main part of Craggy to secure a vehicle, then drive here to finish the job. There are a multitude of ways this challenge could be completed, but these two routes should serve you well without getting you in too much trouble with foes. For the easiest experience, try this challenge in Team Rumble if you can.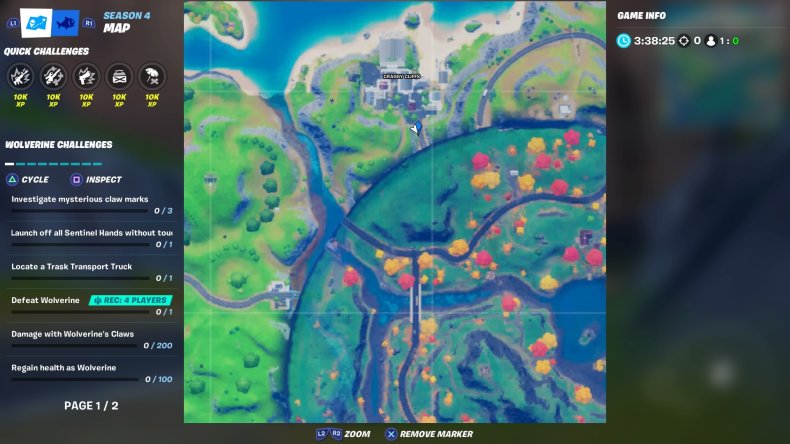 Fortnite Week 8 Challenges
Driving a car or truck through a Rift is just one of many challenges to debut during Week 8. Here's the full list of objectives for those who've yet to investigate them at the in-game Challenge Table.
Search Chests at Sweaty Sands (seven)
Eliminations at Stark Industries (five)
Drive a car or truck through a Rift
Eliminate opponents while jumping or falling (five)
Headshot Doom Henchmen or Stark Robots (35)
Visit different Named Locations in a single match (five)
Deal damage to opponents with Assault Rifles or Sniper Rifles [Team Challenge] (15,000)
That's all you need to know about driving a car or truck through a Rift in Fortnite.
Fortnite is available now on PS4, Xbox One, Switch, PC and Android.
Were you able to drive a car or truck through a Rift? Which Week 8 Challenge is the toughest to complete? Tell us in the comments section!