'Fortnite' Drive Through Floating Rings Location for Week 2 Challenges
Fortnite Season 5 Week 2 Challenges are live, and one of the more obtuse tasks of the set asks players to drive through Floating Rings. But, in classic Fortnite form, Epic doesn't offer any hints as to where those rings might be. In this guide, we reveal the locations of three Floating Rings you can use to get this challenge done fast.
Fortnite Week 2 Floating Ring locations
There are three Floating Rings on the Battle Royale map for Week 2, and they're all clustered on the same stretch of road between Craggy Cliffs, Stealthy Stronghold and Pleasant Park. You'll notice the jump featured in this screenshot has no ring, but that's because we made this guide before the challenge went live.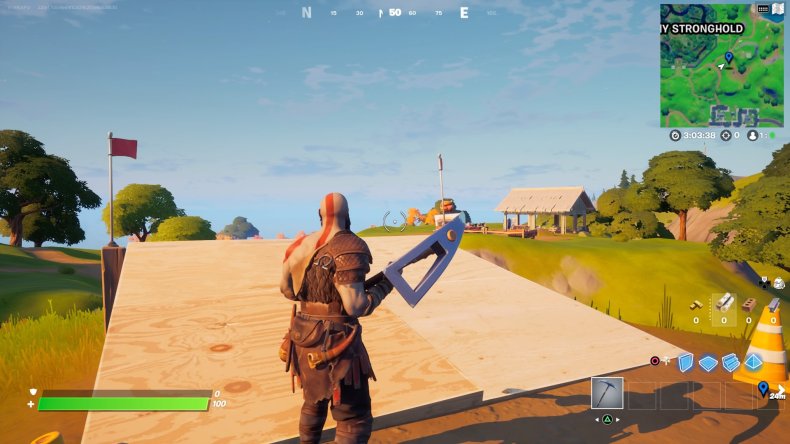 There's one Flaming Ring on a jump southeast of Stealthy Stronghold.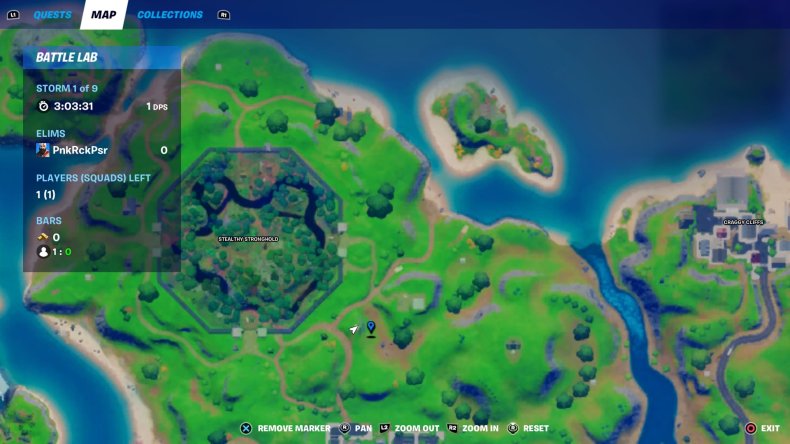 There's another to the east of Stealthy Stronghold.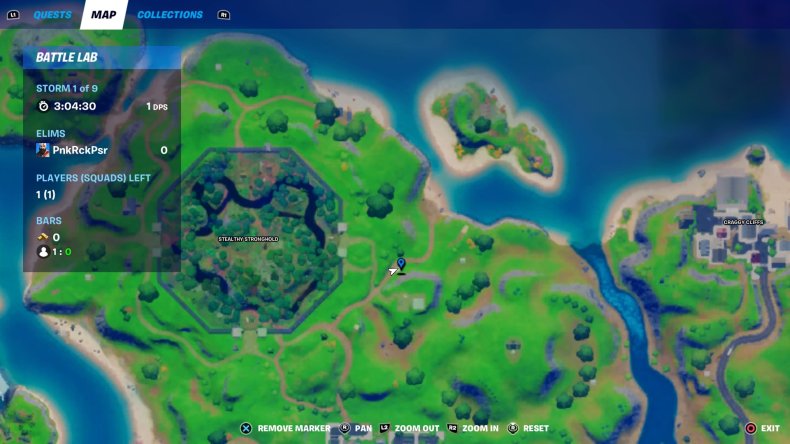 And there's another closer to the coast.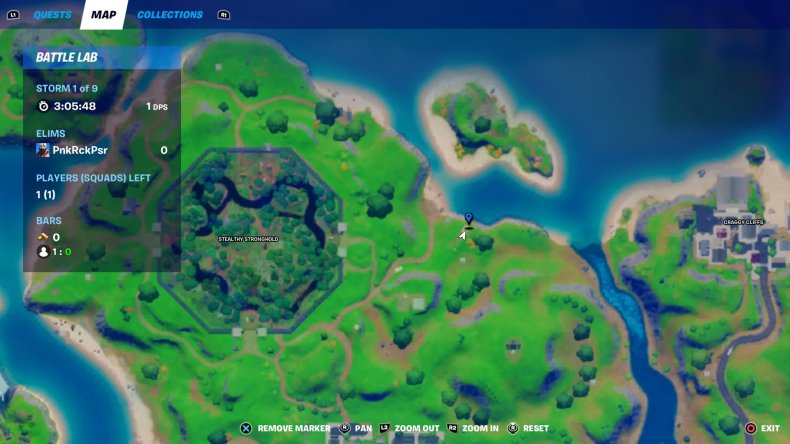 All you have to do to complete this Week 2 challenge is snag a vehicle and drive off a jump through one of these rings. It's possible you may need to drive through multiple rings to finish the challenge, but, since we've told you where all three are located, you should be good to go.
Fortnite Week 2 Challenges
Driving through Flaming Rings amounts to just one of the new Week 2 Quests going live in Fortnite on Thursday. Fortnite Season 5 introduces a brand-new questing system in which players have just seven days to finish these objectives before they're gone for good. To balance that restriction out, there's also a series of daily quests to keep XP flowing in throughout the duration of the season. In the grand scheme of things, driving through these Floating Rings should be a pretty simple task. Here's the full list of Week 2 Challenges in case you need a refresher:
Destroy Mailboxes (five)
Plant the evidence in Catty Corner or Flush Factory (three)
Find Car Parts (three)
Deliver a vehicle from Steamy Stacks to Pleasant Park
Drive through Flaming Rings
Find clues in Pleasant Park, Holly Hedges, and Lazy Lake (three)
Destroy dog houses (three)
Damage with Legendary Weapons (1,500/3,000/4,500/6,000/7,500)
That's all you need to know about driving through Floating Rings for the Fortnite Season 5 Week 2 questline.
Fortnite is available now on PS5, PS4, Xbox Series X|S, Xbox One, Switch, PC and Android.
Were you able to drive through Floating Rings to complete this challenge? Which of the Week 2 objectives is giving you the most trouble? Tell us in the comments section!