'Fortnite' Eliminate Raptor, Zenith or Blackheart Locations For Week 3 Challenges
Fortnite has a new batch of challenges for players to complete during Week 3 of Season 6, and one of the more obtuse tasks on the list asks players to eliminate Raptor, Zenith or Blackheart. Especially if you're not familiar with the new boss NPCs on the Battle Royale map, you might not know where to start your search. In this guide, we reveal the precise spawn locations for all three characters.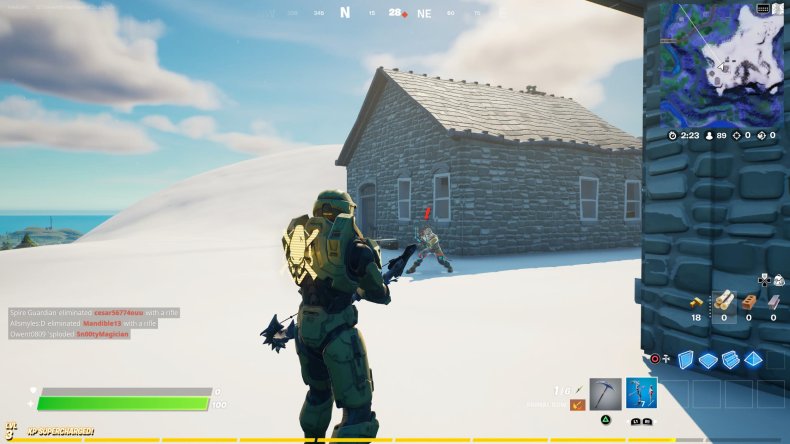 It's worth remembering that this challenge only requires you to eliminate any one of these three NPCs. So, if you have trouble taking down a particular boss, you can always try one of the other two instead. Always go into battle with the best weapon you can find and plenty of ammo. These bosses will crumble under any sustained bullet fire.
Fortnite Raptor location
Raptor is listed as NPC #39 on the roster, and he spawns at the Crash Site landmark location. It's this bunch of debris on the large island southeast of Coral Castle. You'll often see him walking amongst the wreckage in his bright yellow outfit. He's got a fast-firing weapon and loves tossing grenades, so just keep circling him and firing till he's eliminated.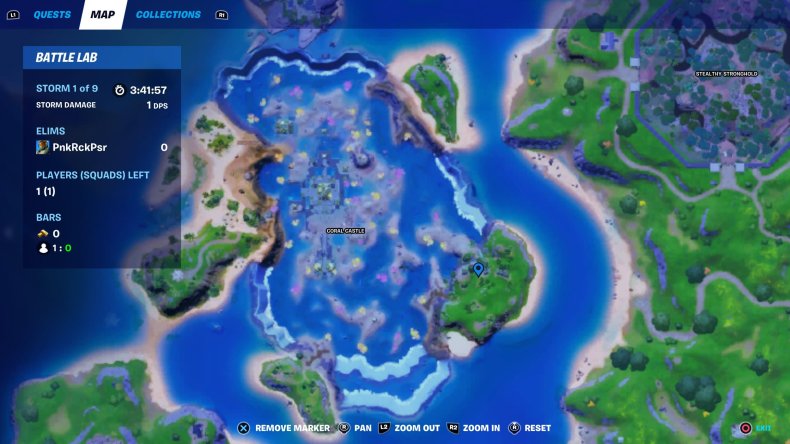 Fortnite Zenith location
If you'd rather eliminate Zenith, he's set up shop at the Weather Station building, which is situated directly south of Catty Corner. He can be found anywhere in the vicinity of this building, sometimes behind its fences and sometimes further away. He comes at you with a pretty strong AR, so just keep your distance and fire at him with your best weapon.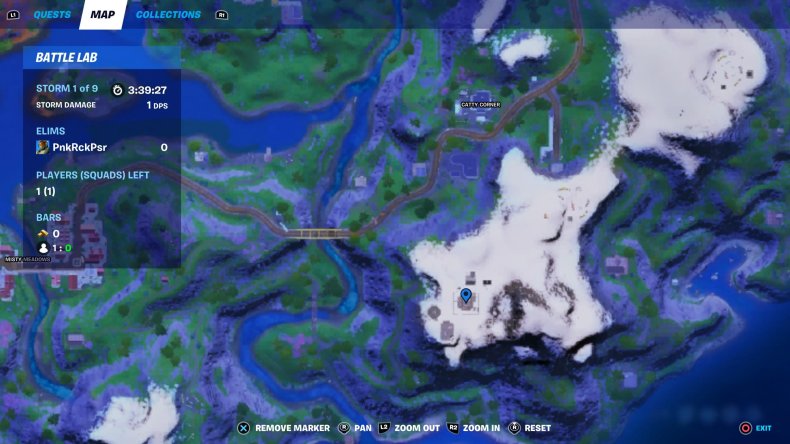 Fortnite Blackheart location
Blackheart is NPC #40, and you'll find him on the Viking Vessel, west of Holly Hedges. You'll often see him on the top deck of the ship, and he typically spawns with a shotgun. As long as you empty a full clip into him before he realizes what's going on, you should be able to eliminate him easily.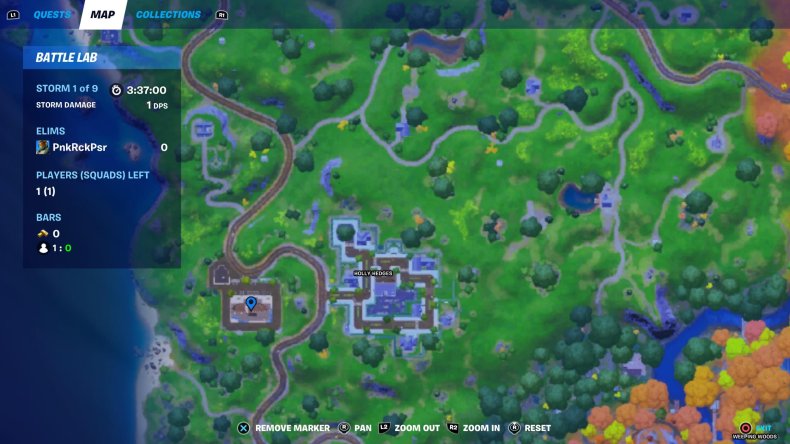 Fortnite Week 3 Challenges
Eliminating Raptor, Zenith or Blackheart accounts for just one of eight new challenges going live in Fortnite on Thursday. Other quests might have you hunting chickens or using them to reach incredible heights. Here's the full list of challenges for those who've yet to see it in game.
Fly 20 meters with a chicken
Hunt chickens
Catch fish at Camp Cod, Lake Canoe or Stealthy Stronghold
Deal damage with shotguns
Get headshots with rifles
Deal damage within 20 meters using a pistol or revolver
Eliminate Raptor, Zenith or Blackheart
Forage colored eggs hidden around the map
Fortnite is available now on PS5, PS4, Xbox Series X|S, Xbox One, Switch, PC and Android.
Did you decide to eliminate Raptor, Zenith or Blackheart first? Which of the Week 3 Challenges is giving you the most trouble? Tell us in the comments section!