'Fortnite' Enter Vault in Doom's Domain Location Week 7 Challenge Guide
Fortnite Season 4 continues with a new set of challenges for Week 7. One of the more difficult tasks to contend with asks players to enter the Vault in Doom's Domain. In this guide, we reveal where the Vault is located and explain how to get inside.
Fortnite Vault in Doom's Domain location
The Vault in Doom's Domain is located here, at the Choppa pad area in the southern section of the PoI.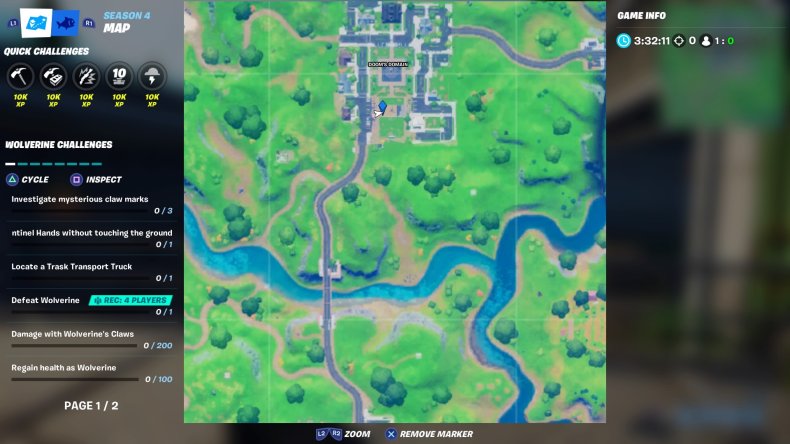 It's straight ahead when you come down the stairs and is often surrounded by Henchmen. But they're just one of the enemy types you'll have to confront if you want to enter the Vault to get your 25,000 Battle Pass XP.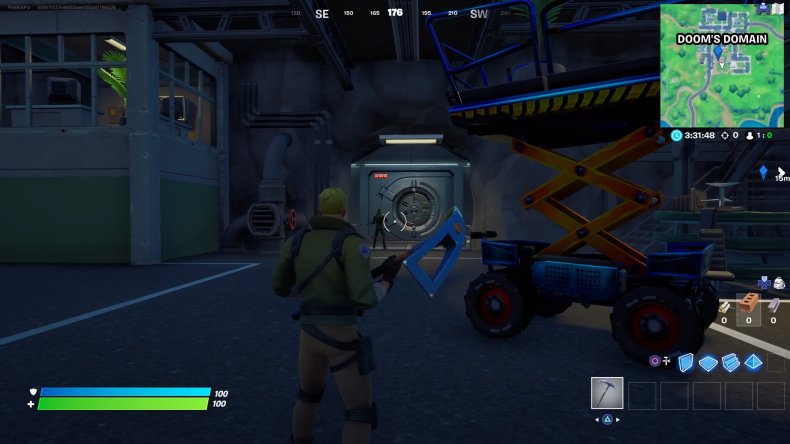 How to enter the Vault
In order to get inside the Vault itself you must take down Dr. Doom to get the Dr. Doom Keycard. It's worth noting that Doom spawns most frequently in this catwalk area right next to the Vault. If he's not there, however, drop down into the big Choppa hangar and take the Port-a-Pottie straight to Dr. Doom's Mansion. If he's in the mansion he can be anywhere in the house, including on the roof. With that in mind, it may be easiest to just cycle through lobbies until you get the Vault spawn.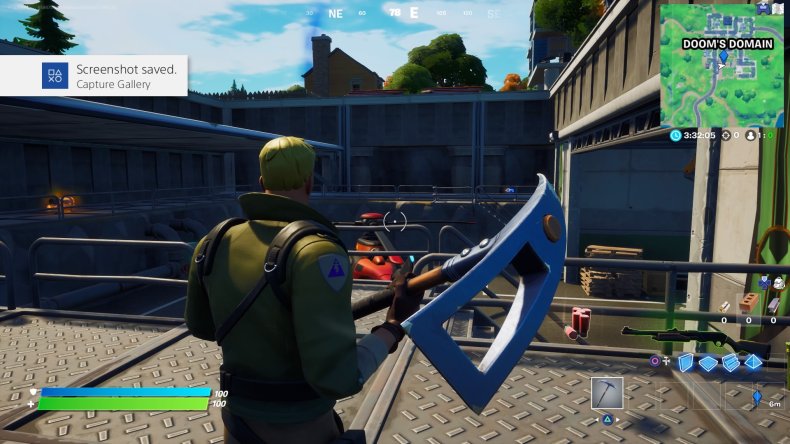 Taking down Doom himself is actually pretty easy no matter where you find him. The key to victory is simply to unload as many strong bullets as possible into him before he starts attacking. He should go down after a few clips, surrendering his Keycard. Keycard in hand, take out the Henchmen outside the Vault and you should be able to enter. Inside you'll find a wealth of precious loot. You'll also get the aforementioned XP for your Battle Pass.
Fortnite Week 7 Challenges
Entering the Vault in Doom's Domain is just one of the new challenges players must complete to make the most of Week 7. Here's the full list of Week 7 Challenges for those who've yet to see it at the in-game Challenge Table.
Search Chests at Catty Corner (seven)
Eliminations at Craggy Cliffs (three)
Enter the Vault in Doom's Domain
Destroy Cobwebs at the Authority
Discover Tony Stark's hidden Lake House laboratory
Drive a car from Sweaty Sands to Misty Meadows in less than four minutes without getting out
Deal damage after knocking an opponent with Storm's Whirlwind Blast (10,000)
Were you able to enter the Vault in Doom's Domain? Have you found the Week 7 Challenges too difficult or too easy? Tell us in the comments section!