5 'Fortnite' Mashup Events We Hope Come After Thanos
Epic Games and Marvel are teaming up for a crossover of immense proportions. On Tuesday, the Avengers-smiting Thanos will be making an appearance in the hugely-successful Fortnite , allowing players to wield the Infinity Gems and vanquish their foes. It's the first real crossover "mashup" event the battle royale has had, outside of Twitch's Prime partnership, and the possibilities are exciting. Now that Marvel has broken the seal, any company with enough clout and a lucrative enough brand deal can become a part of Fortnite history. Here are just a few of my hopeful suggestions for Fortnite crossovers.
DC Comics
Don't let the big Disney machine have all the Fortnite fun; it's only fair for the other comics manufacturer to jump on this hype train. Season 4 is themed after superheroes, with many skins paying homage to the classic spandex-titans from the pages of print. When the first teaser for the game's fourth season was released, fans thoguht the costumed crusaders featured might be Wonder Woman and the Flash. Wee now know that those skins are similar, but just different enough to avoid any courtroom controversy. Why not give the fans what they want and add classic hero costumes as skins? DC characters have already appeared in the MOBA Arena of Valor, why not put them in a game that's already popular?
McDonald's
Sitting in the upper right corner of Fortnite's map, there's a small village dedicated to the world's most confused fruit. Tomato Town is one of the game's riskier places to land, with fans of the area's giant, tomato-headed mascot flocking to its husk for cover. That smiling face with ridiculous mustache has been asking for a brand deal for months and I think it's about time we give it to him. Imagine if one day Ronald McDonald's clown makeup appeared smeared across his red exterior, turning him into a Joker fanboy. It's a pizza place now, but it's easy enough to add a McFlurry machine.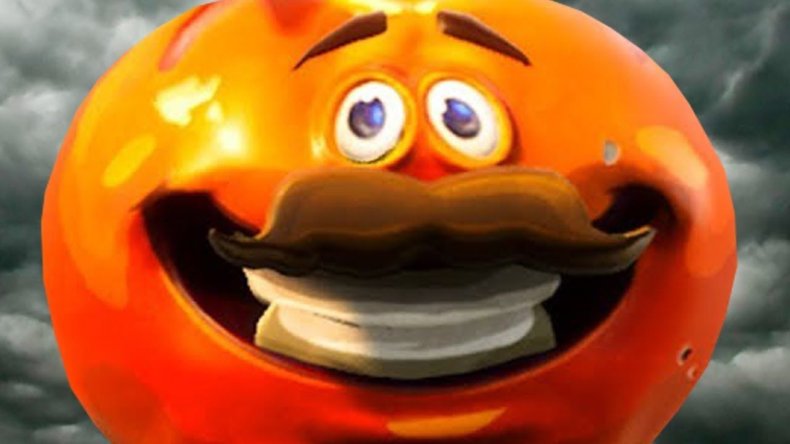 Think how many Fortnite fans were angered when there wasn't enough Szechuan sauce for McDonald's not-really-a-Rick-and-Morty-promotion. There are so many angry millennials who's brand awareness of the original fast food king has disintegrated. Imagine how happy they'd be with a free french fry pick axe or McDouble back bling. You know you kind of want this.
Nintendo
When daydreaming, why not aim for the top? There's about a less than one percent chance the house Mario built would want anything to do with something like Fortnite , especially when they have their own shooter. I wouldn't be surprised if Nintendo announced a battle royale mode for Splatoon 2 soon, just to capitalize on those sweet, sweet trends. If that isn't doable, why not add the plumber to Fortnite? Imagine Mario, Peach, Donkey Kong and maybe even Luigi inspired skins to make any fanboy jump into a coin block with joy. Plumber pipes could appear on the Fortnite map, allowing players to teleport anywhere they desire. The limitations for shenanigans are endless!
Pokemon Center Port-a-Forts. Let your minds wander.
Anything Esports
In the year 2018, no buzzword in gaming gets investors quite as excited as "esports": the unlimited potential to make money off a game that's already making money. Ninja and Esports Arena managed to pull in 460,000 viewers with their little tournament, imagine what could be done with some in-game cross-promotion. Tencent has already agreed to invest $15 million for Fortnite esports in China, which means that they're already ready to throw the game into the jaws of the esports space.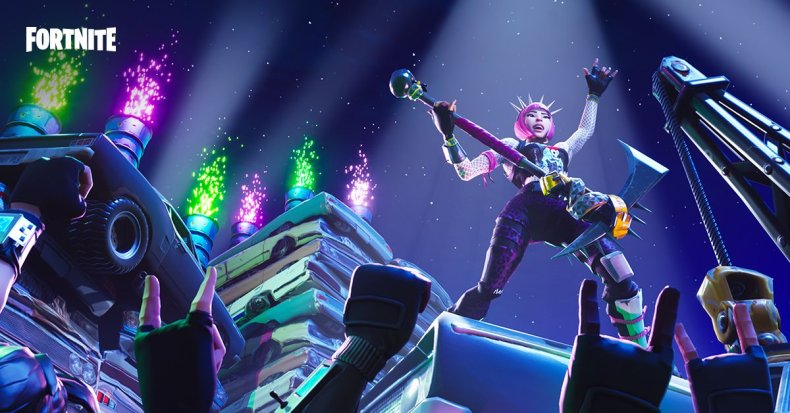 Imagine branded skins for your favorite players, special dances and emotes that capture pro personalities or even an area of the map dedicated to pro play. We are still a long ways away from battle royale esports, but the potential is evident.
Sonic The Hedgehog
I just want to go fast.
What are you hoping Fortnite adds in the coming months? I'll be waiting in Tilted Towers, you can tell me there.