'Fortnite' Feel the Love Event: Give Players Free Wraps, Overtime Challenges and More
With the shivering cold of the glacier melting and Marshmello's sick beats fading off into the distance, it's time for another Fortnite event. The Share the Love event is Valentine's-themed and is all about spreading love (and war.) Players can get a free cuddle hearts wrap just for using any support-a-creator code and a few other esports themed goodies.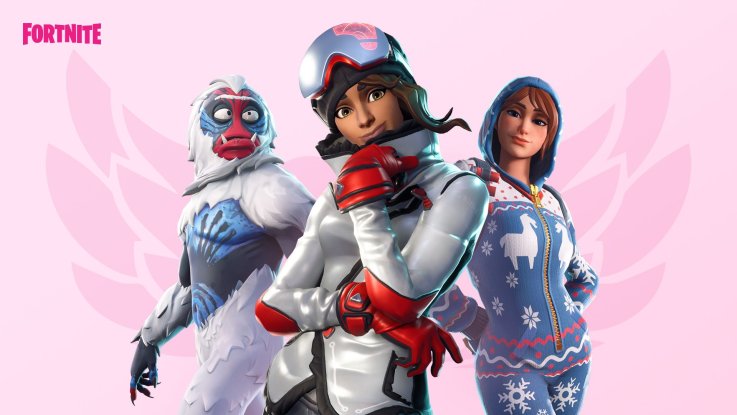 Here's everything that's available in the Share the Love event according to Epic Games official blog.
Fortnite Share the Love Event
The Share the Love brings pink hue to the island from February 7 until February 27.
Starting with the 7.40 update, players will able to get a free cuddle hearts wrap just for entering a support-a-creator code into their client. This function gives content creators part of the money you spend on cosmetics or a battle pass, which can add up to quite a bit. You can sign up in your item shop, you can't miss the giant button.
Overtime challenges and rewards are coming to Fortnite . Starting with patch 7.40, 10 weekly challenges will be coming to the game, giving player access to rewards like a Valentine's wrap and Vines contrail. For those with the Battle Pass purchased, there will be pink-hued variants of the Trog, Powder, and Onesie outfits.
February 15-17 and 22-24.will be double experience weekends.
A new "Share the Love" competitive series will be starting, with placement on February 9 and 10. Your performance will determine which one of the four tiers you end up in: Open Division, Prospect Division, Contender Division, Champion Division
New features will be a part of this event, so get used to seeing crazy items and dealing with them.
Earning a pin in any daily play time will move you up a tier. Earning a pin in the Champion Division will earn you a place in the finals on February 23 and 24.
Season 8 will arrive right after this event ends.
How do you feel about the Feel the Love event? Tell us in the comments.
'Fortnite' Feel the Love Event: Give Players Free Wraps, Overtime Challenges and More | Gaming