'Fortnite' Find Clues in Pleasant Park, Holly Hedges and Lazy Lake Locations
Fortnite Season 5 Week 2 has new challenges to complete, and one of the weirdest items on the list involves finding clues in Pleasant Park, Holly Hedges and Lazy Lake. In this guide, we'll show you what the clues are and exactly where to locate them.
Where to find clues for Fortnite Week 2
Pleasant Park
The clue in Pleasant Park can be found on the western side of the location, as seen on the map below.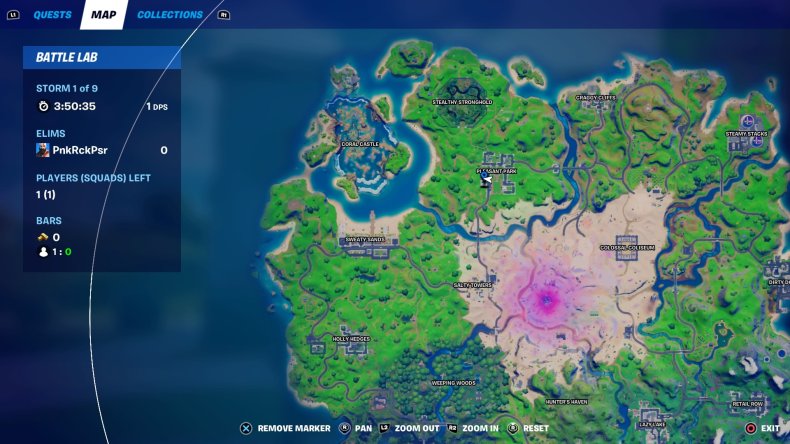 You're looking for this big, stone house.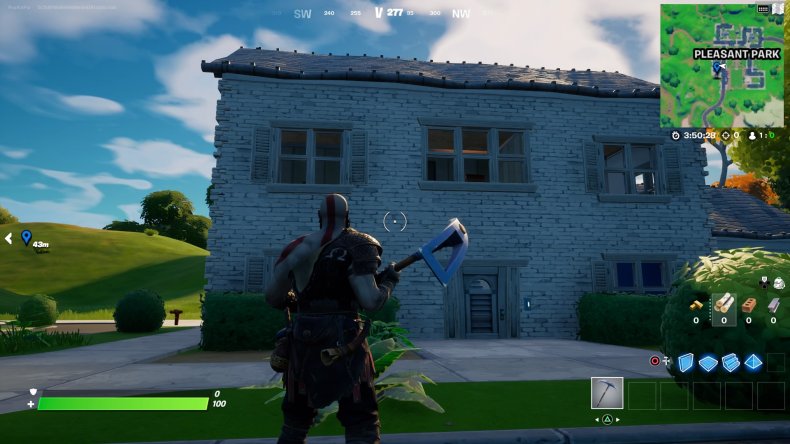 Go inside, up the stairs, take a left and you'll see this space painting on the wall. That's your first clue.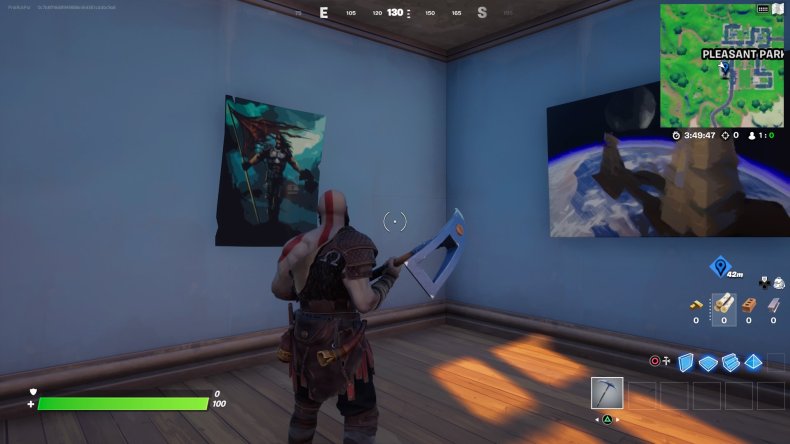 Holly Hedges
The Holly Hedges clue is in the southwest corner of the location.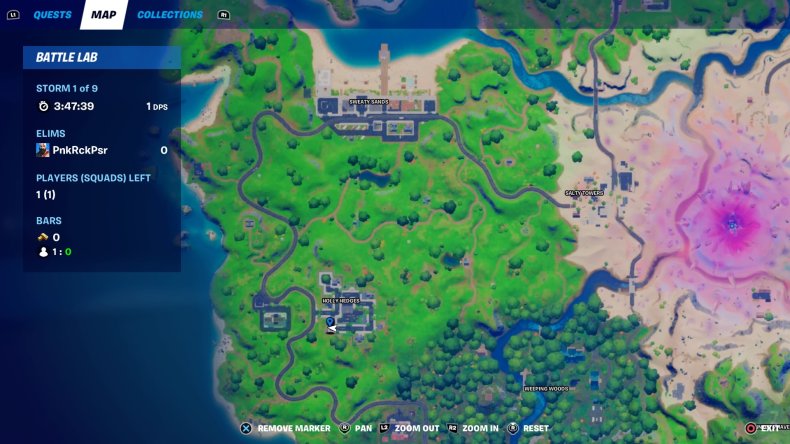 It's inside this small guard building.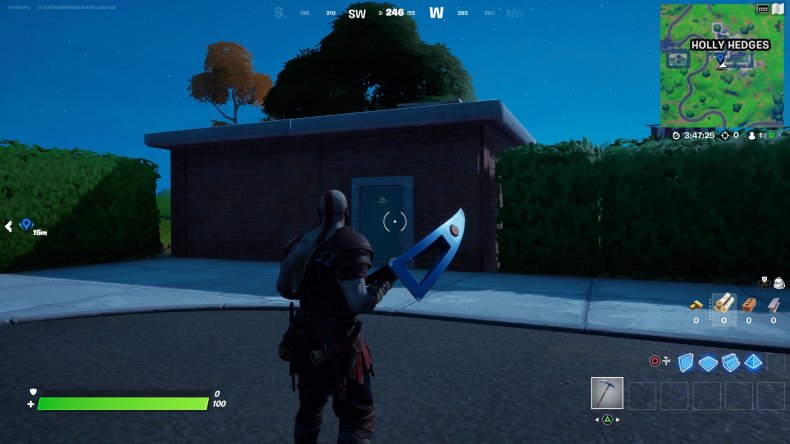 Go inside, through the doorway you immediately see, and a similar painting will be leaned up against the wall. That's the second clue.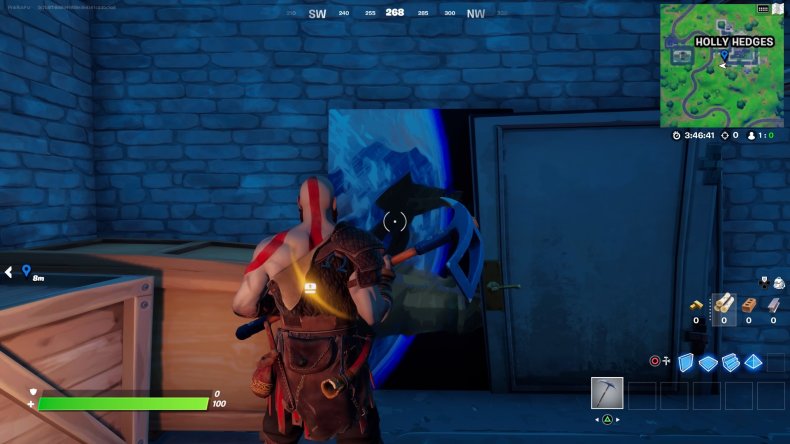 Lazy Lake
The Lazy Lake clue location is found at the northern tip of the point of interest.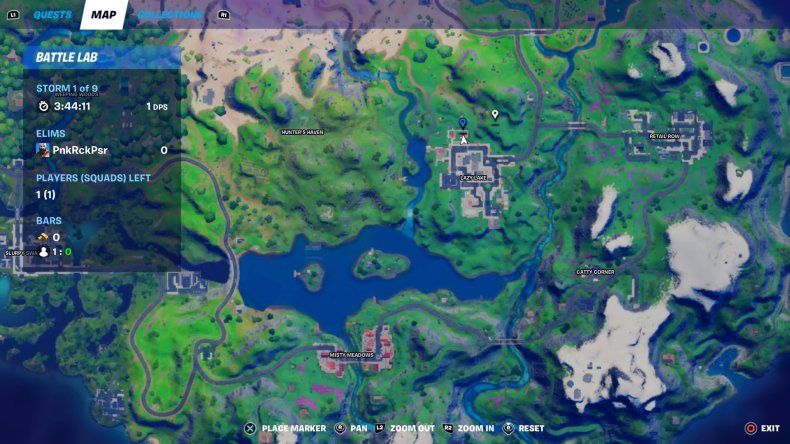 Go inside this blue house with the patio out front.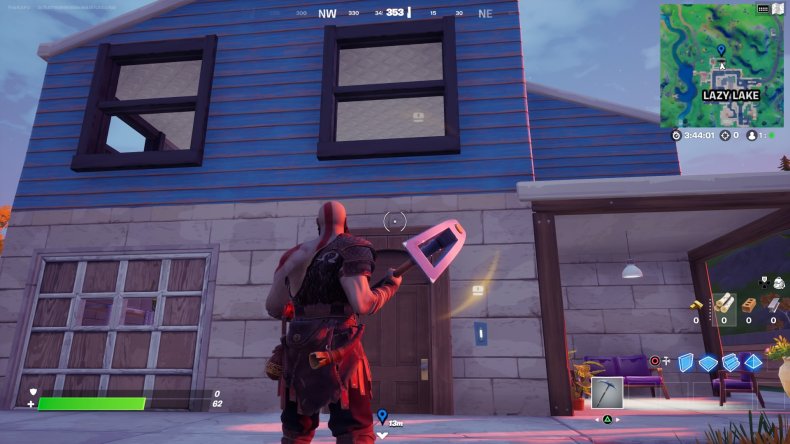 Go down the staircase next to the table, and keep going down till you pass through the computer room. The third and final clue is in the storage closet straight ahead. That's all you need to know about finding the clues in Pleasant Park, Holly Hedges and Lazy Lake in Fortnite.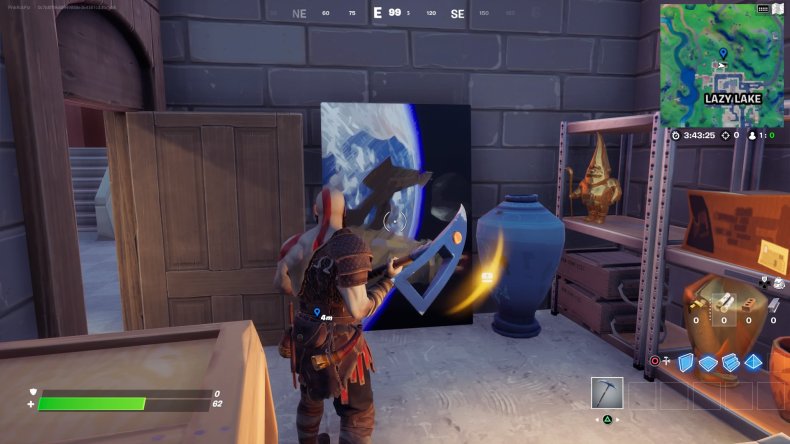 Fortnite Week 2 Challenges
Finding Clues at Pleasant Park, Holly Hedges and Lazy Lake is just one of the new quests that has just gone live in Fortnite Chapter 2 Season 5. Unlike the previous Weekly Challenges that allowed players to complete them throughout the duration of the season, these actually have a time limit of just one week before they're gone for good. In other words, those who want that sweet Battle Pass XP must get these tasks done quickly. Here's the full list of challenges for those who've yet to check it out.
Destroy Mailboxes (five)
Plant the evidence in Catty Corner or Flush Factory (three)
Find Car Parts (three)
Deliver a vehicle from Steamy Stacks to Pleasant Park
Drive through Flaming Rings
Find clues in Pleasant Park, Holly Hedges, and Lazy Lake (three)
Destroy dog houses (three)
Damage with Legendary Weapons (1,500/3,000/4,500/6,000/7,500)
Fortnite is available now on PS5, PS4, Xbox Series X|S, Xbox One, Switch, PC and Android.
Were you able to find all three clues in Pleasant Park, Holly Hedges and Lazy Lake? Which of the new challenges do you find most difficult? Tell us in the comments section!