'Fortnite' Find Family Portrait Shipwreck Locations For Week 12 Challenges
Fortnite Season 5 carries on with a new list of challenges for Week 12. With this in mind, players may be wondering how to find a family portrait from a shipwreck. In this guide, we'll reveal three possible locations you can use to get that sweet 20,000 XP for your ongoing Battle Pass. Follow our advice, and you'll have no problem tiering up.
Fortnite family portrait locations
Even though there are at least three specific locations you can use to get this challenge done, the three spots are all located in the same general area. After all, if you're looking for family portraits from a shipwreck, why not search near the Landmark known as Shipwreck Cove? Marked on the map below, Shipwreck Cove refers to this small inlet southeast of Catty Corner. Here, you'll find a bunch of derelict ships full of washed up materials.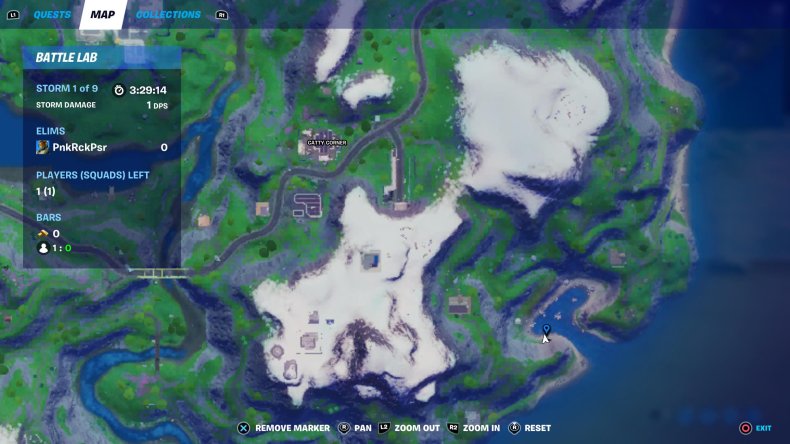 Family portrait location one: The first family portrait can be found near his fully turned-over ship. The portrait will be on the ground next to the wooden crate shown here.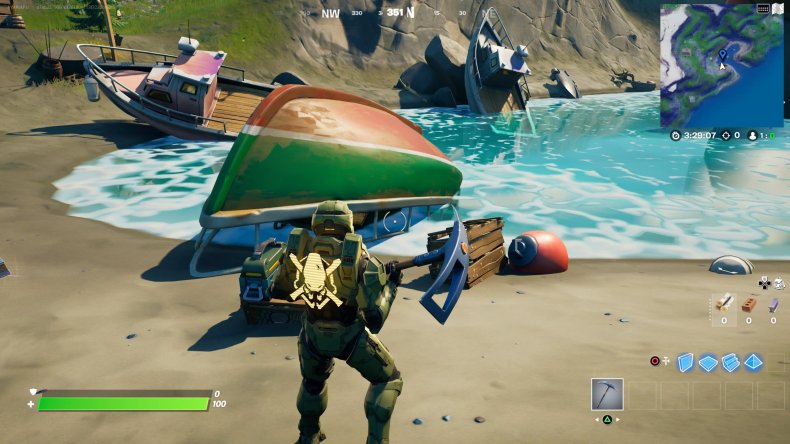 Family Portrait location two: The second family portrait can be found here, near this rock with a flotation device buried near it. The picture will show up clearly above the sand.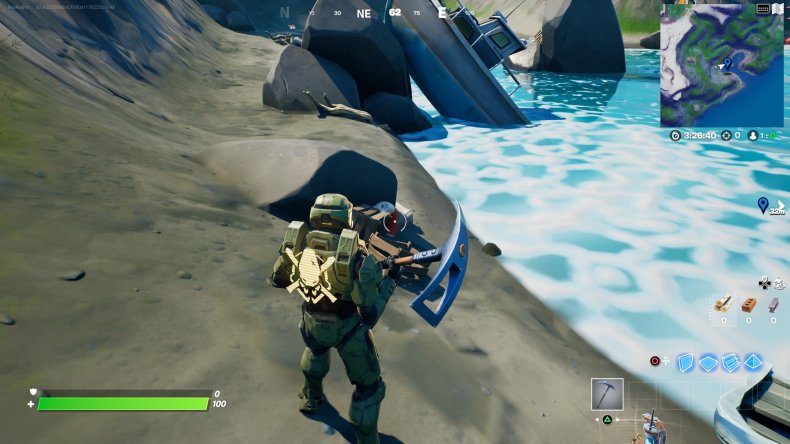 Family portrait location three: The final portrait is found inside this claw-foot bathtub at the end of the beach. As long as you collect one of these three portraits, you'll be rewarded with the aforementioned XP.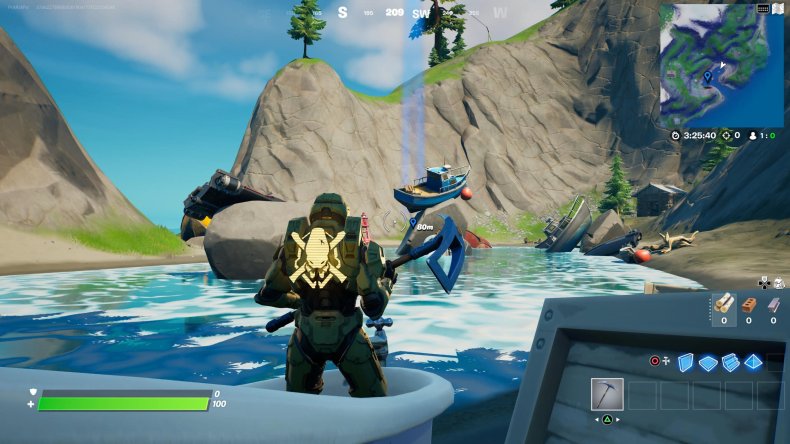 Fortnite Week 12 Challenges
Finding family portraits from Shipwrecks accounts for just one of eight new challenges making their way to Fortnite for Week 12. Other than visiting a few specific landmarks and destroying some inflatable tubemen llamas, most of the objectives are pretty standard. Here's the full list of Week 12 Challenges for those who've yet to see it.
Deal damage within 15 seconds of gliding (200).
Visit Scenic Spot, Gorgeous Gorge and Mount Kay.
Destroy inflatable tubemen llamas at Gas Stations (three).
Find a family portrait from a shipwreck.
Throw a fish back into the water.
Hit different opponents with a Harpoon Gun (three).
Catch different weapon types from fishing spots (three).
Hit an opponent within 10 seconds of Zero Point Dashing (five) (10) (15) (20) (25) [Legendary Quest].
Fortnite is available now on PS5, PS4, Xbox Series X|S, Xbox One, Switch, PC and Android.
Did you find a family portrait from a Shipwreck? Which of the Week 12 Challenges do you find most difficult? Tell us in the comments section!