'Fortnite' Flaming Hoop Locations & Search Gas Station, Stunt Mountain Guide
Fortnite Season 5 continues with a fresh batch of challenges for Week 4. In this short guide, we'll reveal several Flaming Hoop locations and where to search between a Gas Station, Soccer Pitch and Stunt Mountain. This week's toughest rewards are available whether you have the Battle Pass or not.
Locations & How to Jump Through Flaming Hoops in 'Fortnite'
In this challenge, players must use a Shopping Cart or ATK to drive through Flaming Hoops that float above small jumps recently added to the Battle Royale map. While we're not positive we've found every single spot, we've located more than enough to complete the task.
1) On the edge of Paradise Palms leading to a rift: Head to the eastern edge of the map and jump off.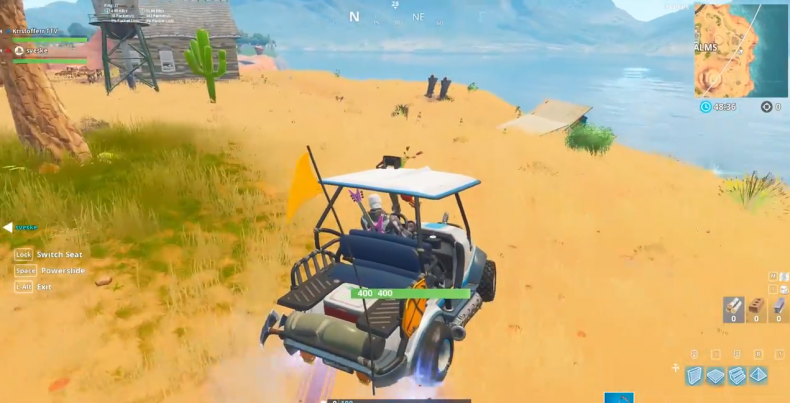 2) Southwest of Lazy Links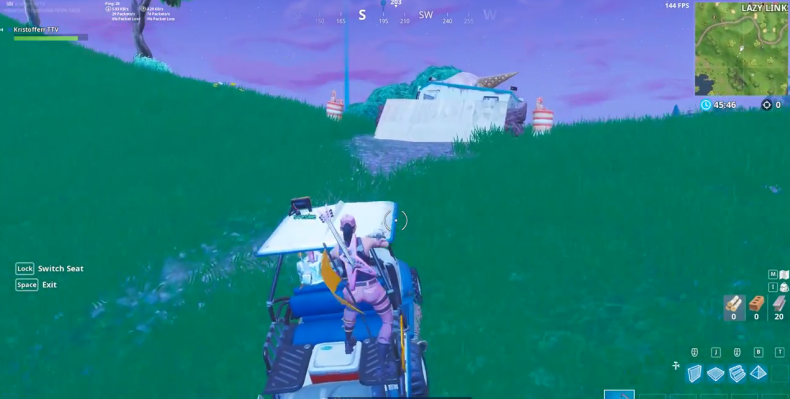 3) At the Umbrella-Shaped Crevice: West of the "L" in "Lazy Links is another Flaming Hoop jump near this very unique revine.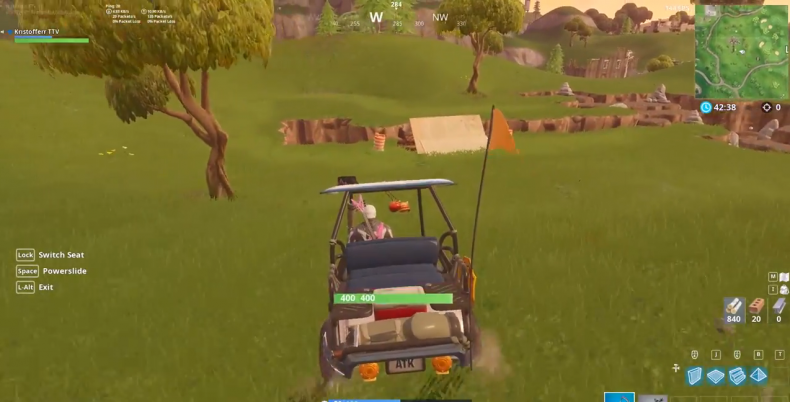 4) Under The Bridge Headed Towards paradise Palms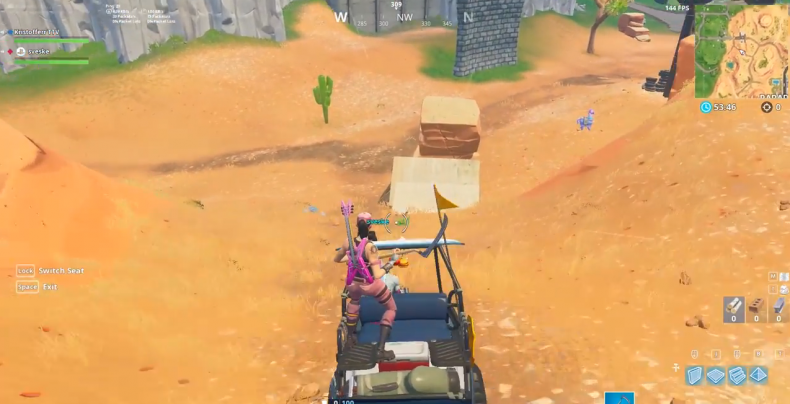 5) Snobby Shores Cliff House: It's south of the "Y" in Snobby Shores. In the front of the house is a ravine with a small jump.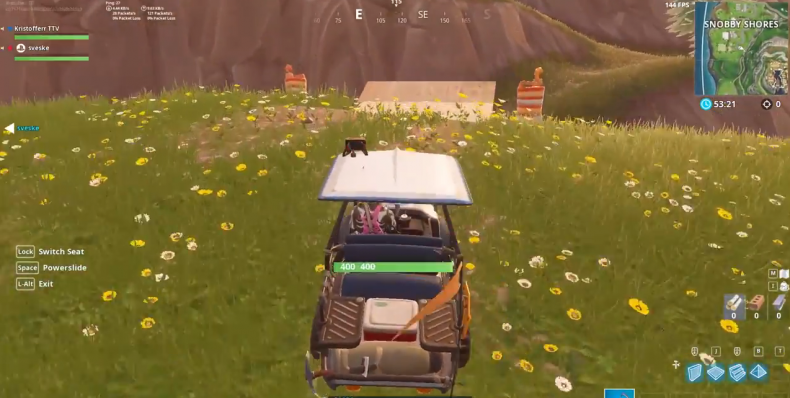 6) Flush Factory: Close to the Chair and to the north of Flush. You'll see it on your way toward Shifty Shafts.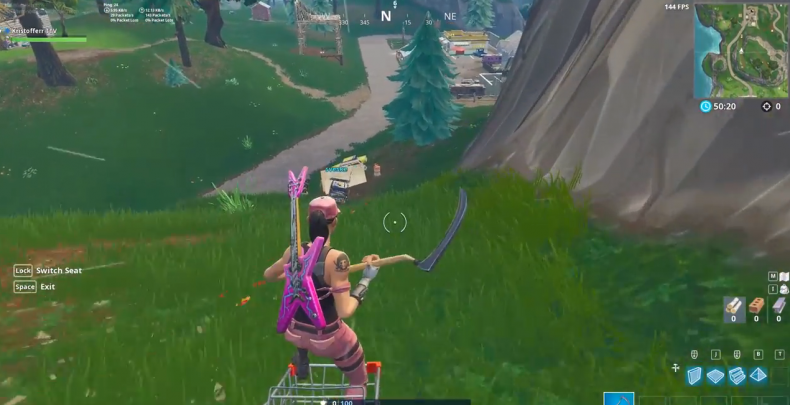 7) Stunt Mountain: South of Pleasant park you'll find Stunt Mountain. It has four ramps on top, and at least one of them looks like it could be used as a Flaming Hoop location.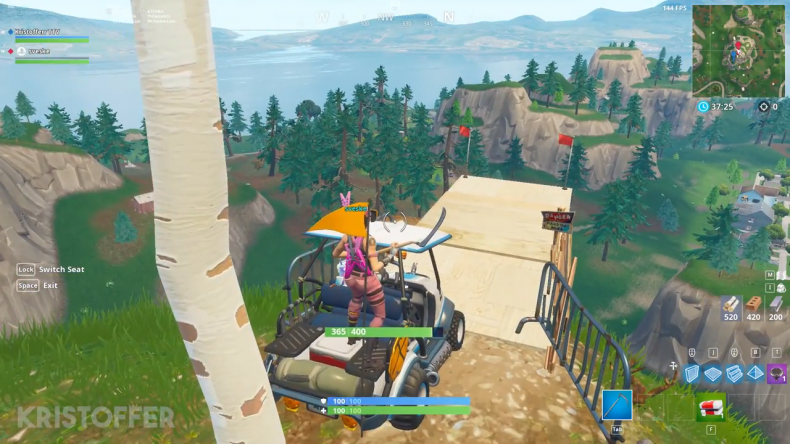 With more locations than you need for the challenge, you should have no trouble finding Flaming Hoops on the Battle Royale map.
Where to Search Between A Gas Station, Soccer Pitch and Stunt Mountain
Given that you know where Stunt Mountain is, this Battle Star location should be pretty easy. As shown on the map below, the star will be on the marked path. The Soccer Pitch is to the north, and the Gas Station is on the curved part of the road.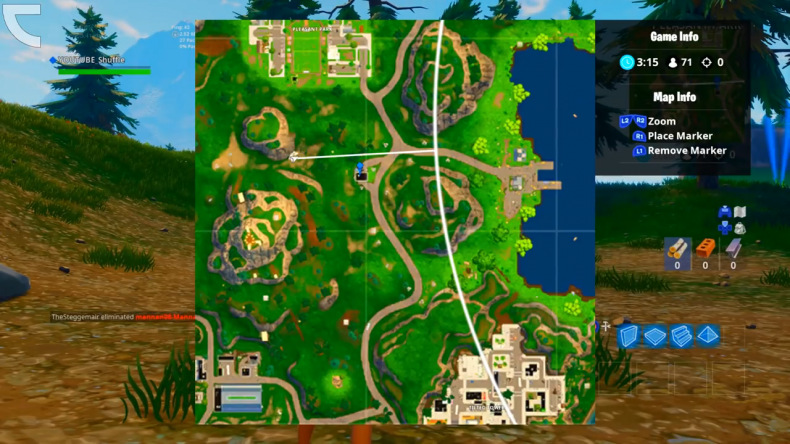 The exact location looks like this. It's essentially in this large patch of dirt just before you enter Pleasant.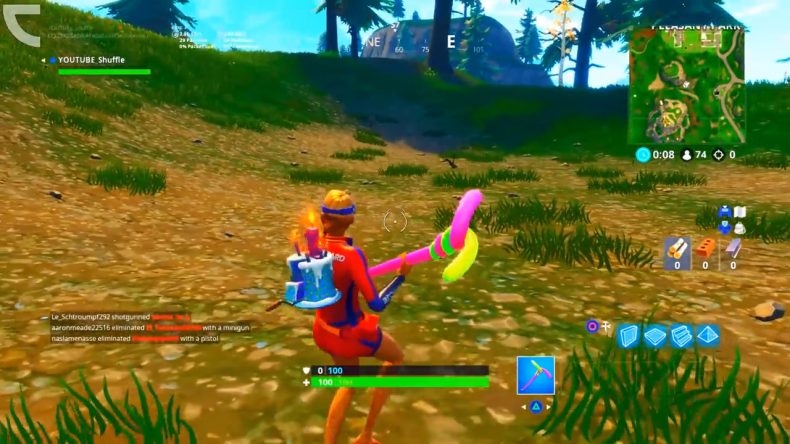 That's all there is to know about Fortnite's Week 4 Challenges. We'll also have a Road Trip Challenge guide ready soon after the challenges go live.
Fortnite is in early access across PS4, Xbox One, Switch, PC and iOS.
Were you able to find all five Flaming Hoop Locations? What's your favorite challenge from Fortnite Season 5 so far? Tell us in the comments section!