'Fortnite' Flaming Ring Locations Motorboat Week 4 Challenge Guide
Fortnite Chapter 2 continues with Dockyard Deal Challenges for Week 4. In this guide, we'll reveal five possible locations for Flaming Rings. Pass through these hoops with a Motorboat to get easy credit for the challenge.
Fortnite Flaming Ring Locations
In order to complete this Week 4 Dockyard Deal Challenge players must pass a Motorboat through at least three Flaming Rings. In case you haven't seen one on the Chapter 2 map yet, the Flaming Rings look like this. While you only need to make your way through three different rings, there are five possible locations. We've listed all of them below.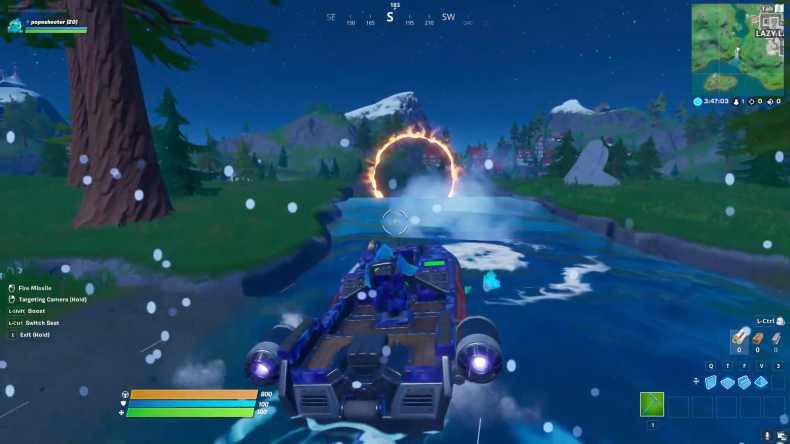 1) In the rivers west of Lazy Lake: Head right from the dock and you'll see a Flaming Ring straight ahead hanging over the waterfall.
2) Near the Misty Meadows Dock: From here go straight under the bridge and there's a Flaming Ring right in the middle of the underpass.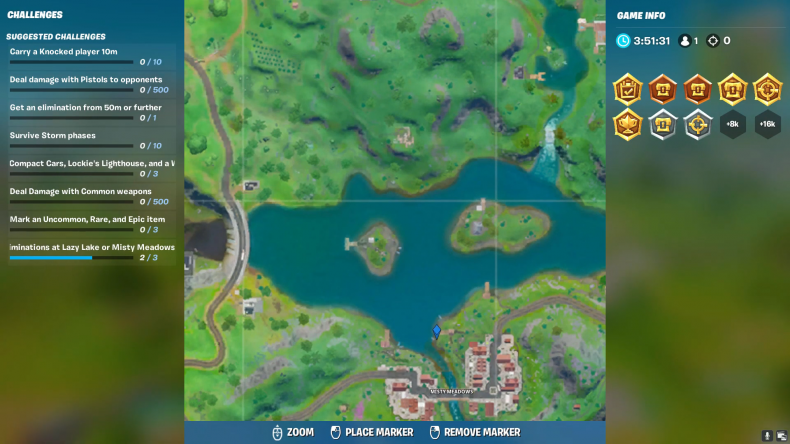 3) North of Lazy Lake: Also close to Lazy Lake is this inlet to the north. Grab a motorboat, head down the winding river to the right and you'll come to a Flaming Ring over a waterfall.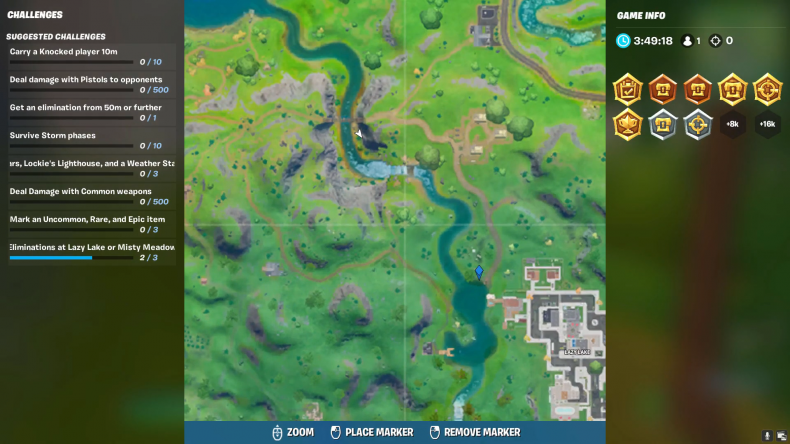 4) Slurpy Swamp: You'll find a dock at this marked location to the north. From here, head left under the bridge and keep left till you see a jump with a Floating Ring over it.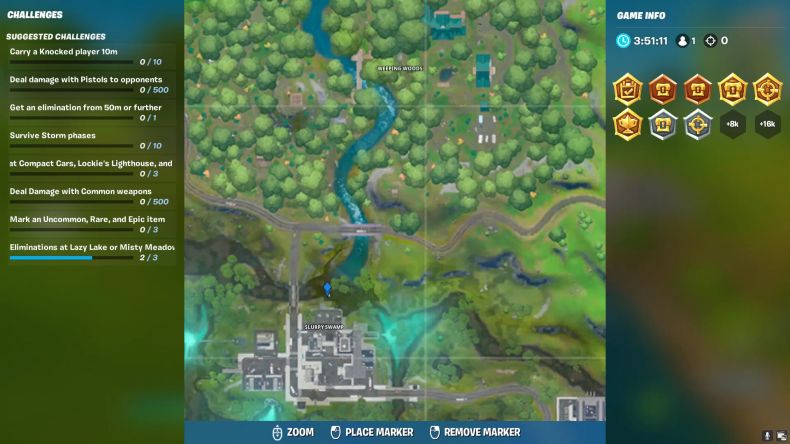 5) Misty Meadows: Near this cabin in the mountains of Misty Meadows is a cliff with a Motorboat spawn and flaming ring at the end.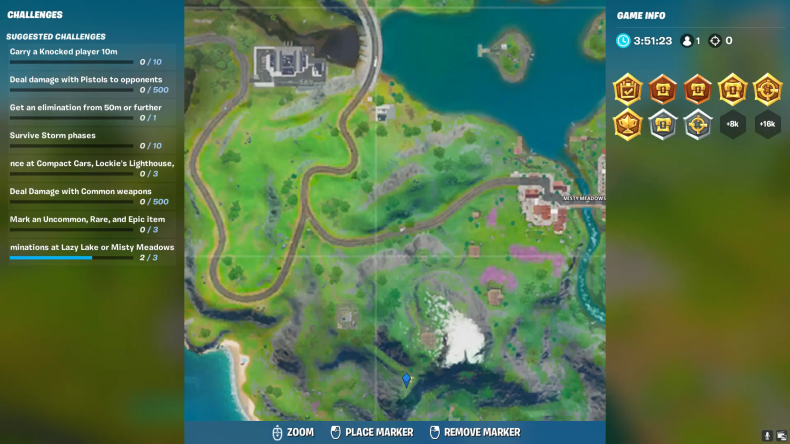 Simply pass through three of these five Flaming Rings to complete this Dockyard Deal Challenge for Week 4.
Fortnite Dockyard Deal Challenges
These Flaming Rings are part of the larger collection of Dockyard Deal Challenges. In case you've missed the boat on those, here's the full list.
Eliminations at Pleasant Park or Dirty Docks (three)
Search chests at Dirty Docks or Salty Springs (seven)
Deal damage with Sniper Rifles to opponents (250)
Jump a Motorboat through different flaming rings (three)
Deal any damage to opponents by shooting exploding gas pump (one)
Visit the Boat Launch, the Coral Cove, and the Flopper Pond (three)
Deal damage to enemy structures with Explosive Weapons (200)
Deal damage to opponents from above (250)
Land at Weeping Woods, Lazy Lake, and Pleasant Park (three)
Explosive Weapons Eliminations (two)
Search the hidden 'T' found in the Dockyard Deal Loading Screen (one)
Fortnite is available now on PS4, Xbox One, Switch, PC and mobile.
What are your thoughts on the Dockyard Deal Challenges for Week 4? Were you able to find three different Flaming Rings? Tell us in the comments section
'Fortnite' Flaming Ring Locations Motorboat Week 4 Challenge Guide | Newsgeek