Fortnite Season 4 Week 5 Challenges are officially live, and one of the tougher tasks of the bunch asks players to collect four Floating Rings at Coral Castle. In this guide, we'll reveal all the locations you must visit to get this challenge done quickly and easily.
You'll notice that the Floating Rings don't actually show in our screenshots, because we've captured the images from inside a Battle Lab. That being said, the locations are indeed correct. It should also be noted that all four of the Floating Ring locations are pretty high up, which means you'll either have to build to them or land directly at the pictured spot. If you choose the former strategy, make sure you have some mats handy.
Beyond those qualifications, we'd advise completing this challenge in Team Rumble, as there will be fewer threats standing in your way. You'll also have the opportunity to respawn if necessary.
Fortnite Coral Castle Floating Rings Locations
Floating Ring location 1: The first Floating Ring is here, on this small building with a golden top in the southeast section of the named PoI.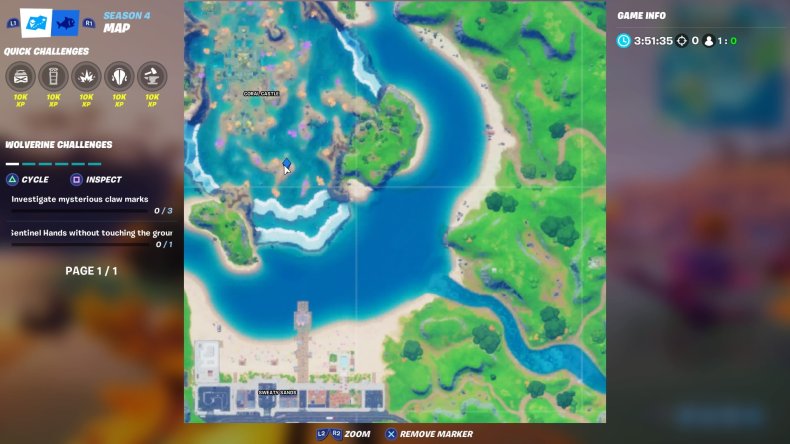 This is what the location looks like when you land there.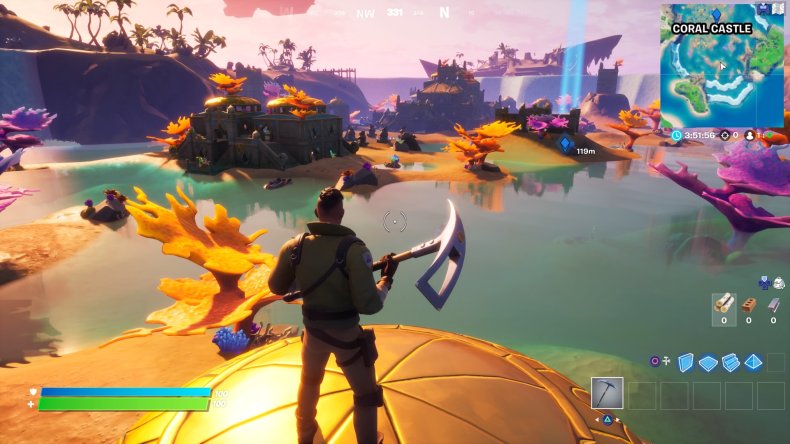 Floating Ring location 2: The second Floating Ring is at the very top of the castle in the center of the location.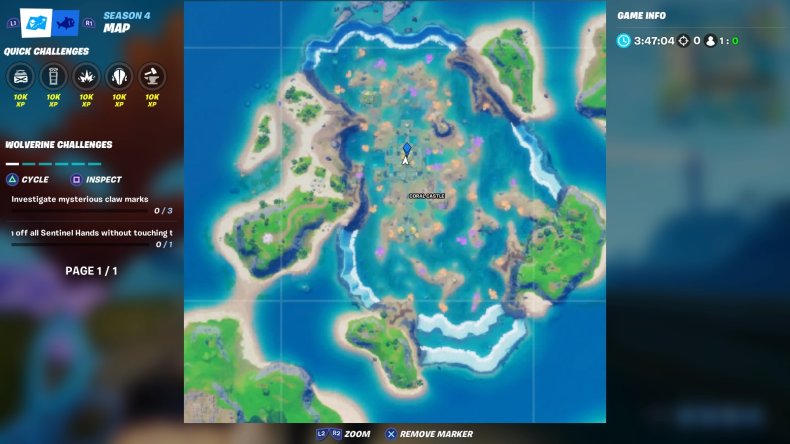 This is what the spot for the Floating Ring looks like.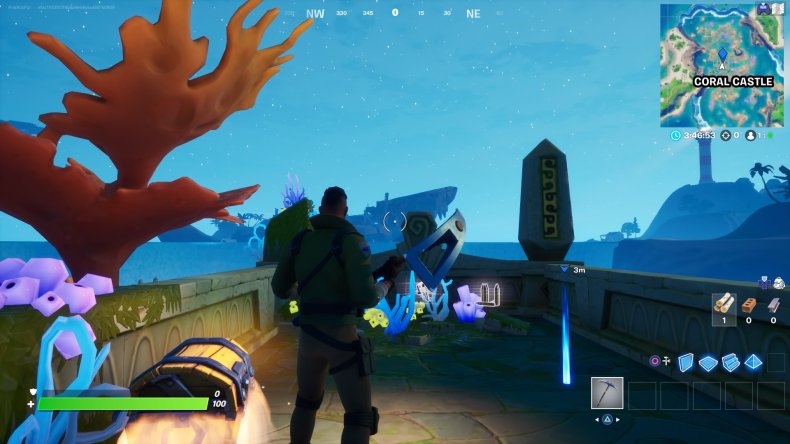 Floating Ring location 3: The third Coral Castle Floating Ring is atop a tall tower in the northeast section of the location. You can actually see the tower as a small lump on the minimap, making it pretty difficult to miss.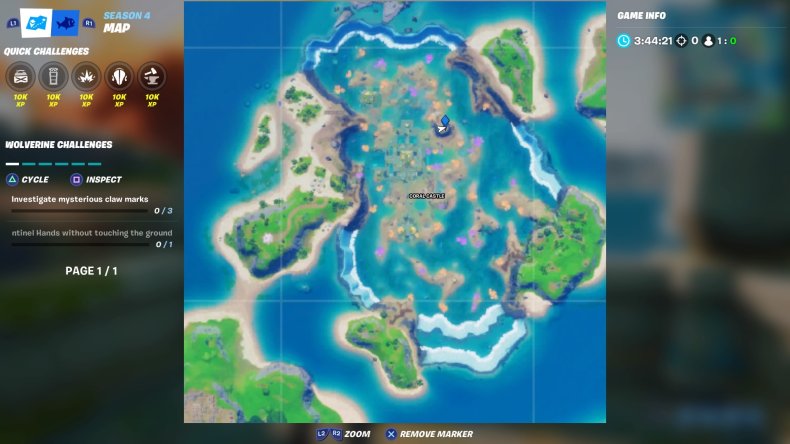 This is what you'll see when you land there.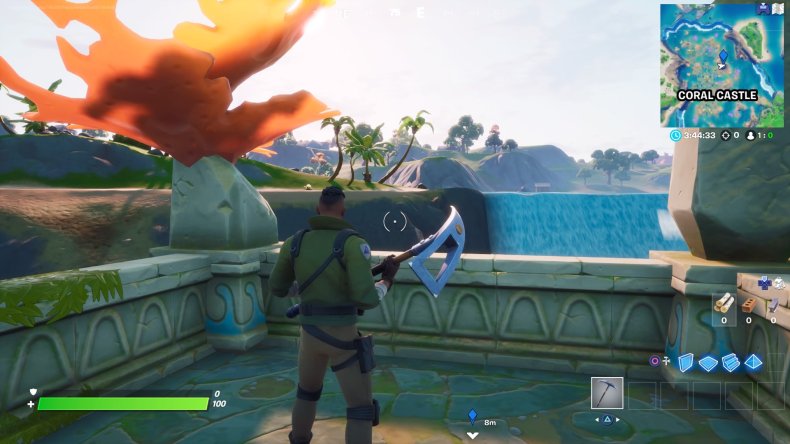 Floating Ring location 4: The fourth and final Floating Ring is in the northern part of Coral Castle, on top of a small round shack with stairs leading into it.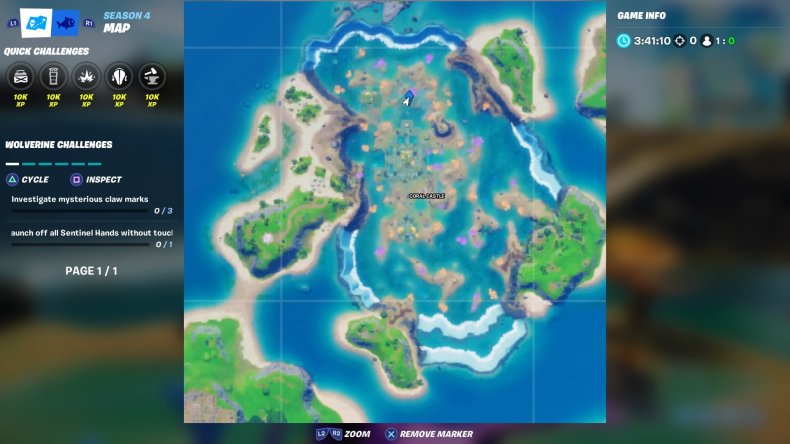 You'll find the Floating Ring on top of the roof. That's all you need to know about collecting Floating Rings at Coral Castle in Fortnite.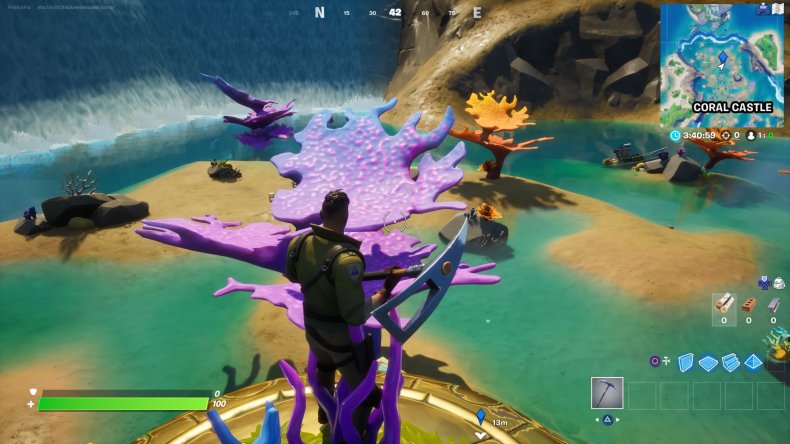 Fortnite Week 5 Challenges
Collecting Floating Rings at Coral Castle is just one task on the larger list of objectives making their debut in Week 5. Here's the full list of Week 5 Challenges for those who've yet to see them at the in-game Challenge Table:
Search Chests at Doom's Domain (seven)
Eliminations at Dirty Docks (three)
Drive a car from Slurpy Swamp to Catty Corner in less than four minutes without getting out
Collect Floating Rings at Coral Castle
In a vehicle, jump through the Flaming Ring at Salty Springs
Make a Stark Robot dance
Destroy Gorgers (one)
Deal damage to opponents at the Authority (500)
Deal damage to opponents at Stark Industries (500)
Locate a Trask Transport Truck [Wolverine Challenge]
Complete these objectives, and you'll be a Battle Royale Champion when it comes to Season 4 Week 5.
Fortnite is available now on PS4, Xbox One, Switch, PC and Android.
Could you collect all four Floating Rings at Coral Castle? Which Week 5 Challenge is giving you the most trouble? Tell us in the comments section!