'Fortnite' Floating Rings, Destroy Trees, Consume Apples Week 7 Challenge Guide
Week 7 Challenges are live in Fortnite. In this quick guide, we'll tell you how to Skydive through Floating Rings while destroying Cars and consuming Apples. With our help, you can level up your Battle Pass fast.
How to Skydive Through Floating Rings in Fortnite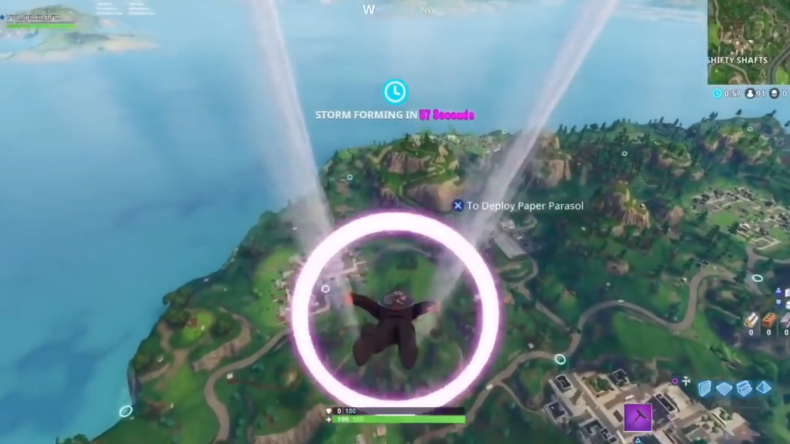 This Week 7 challenge is a bit easier than it sounds. You'll see different-colored Floating Rings as you exit the Battle Bus and make your way to land. All you've got to do is pass through 20 rings to level up your Battle Pass.
Here are a few tips to help you succeed:
Line the rings up with your health bar, and you're almost guaranteed to skydive through them. It may seem like common sense to watch your character, but you risk being slightly off by doing so.
The Floating Rings disappear after you land, so make that initial skydive count.
It goes without saying that, in a challenge that likely requires you to play through at least 10 matches, you should complete every match for the progress to count. That means you must be eliminated or get a Victory Royale.
In general the Week 7 Challenges are pretty easy, but here are a few tips for some of the others:
Destroy Trees, Stones & Cars in Fortnite
Trees: They're literally everywhere. You just have to chop down lots of them.
Stones: They're more common in the rural areas of the map, which means places like Tilted, Pleasant or Greasy won't do you any good. Where there's more grass, there are more Stones.
Cars: Cars are near population centers, so just go anywhere with houses or a parking lot. Retail Row, Risky Reels, Tilted Towers and the residential area around Pleasant Park are all good places to start.
Consume Apples, Bandages, Medkits & Slurp Juice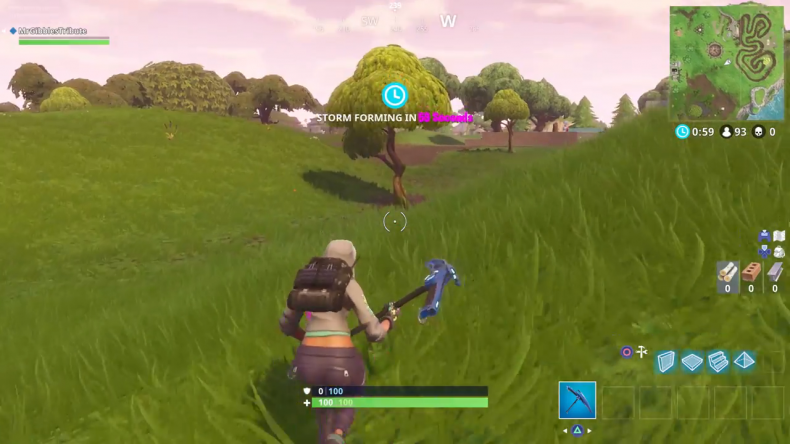 Most of the consumables listed here are looted randomly, but there's one cool tip for finding Apples. Apples tend to spawn under the short, bushy trees pictured below. Your tall palms and willows won't have fruit. Apples are very easy to find since they've been in the game for a bit, but every advantage helps.
Just get these healing items in your inventory, take a safe amount of fall damage and use them.
Fortnite is in early access across PS4, Xbox One, Switch, PC and mobile. These challenges are available on all platforms with cross-progression.
What are your thoughts on Fortnite's Week 7 Challenges? Were you able to skydive through 20 Floating Rings? Tell us in the comments section!