'Fortnite' Floating Rings at Steamy Stacks Locations Week 9 Challenge Guide
Fortnite has more Floating Rings to collect at Steamy Stacks following the release of Week 9 Challenges on Thursday. Want to know where you need to go to get that sweet XP for your Season 4 Battle Pass? You've come to the right place.
Steamy Stacks Week 9 Floating Rings locations
While players have had to collect a set of Floating Rings at Steamy Stacks in the past, there's a new cluster of four different locations you must visit during Season 4. We'd advise completing this task in Team Rumble and making sure you have plenty of building materials to reach some of these high-up spots. While three of four locations can be landed on directly, the last one requires a ramp.
Also note that the rings don't show in our screenshots because this guide was made in a Battle Lab. The locations are correct, however.
Location 1: The first Floating Ring can be found here, on the western side of the Kevolution Energy building.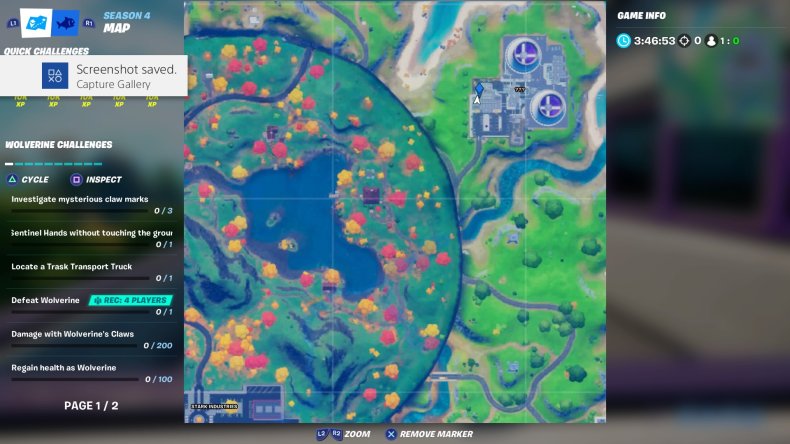 There's a little deck on the side of the building that contains the Floating Ring.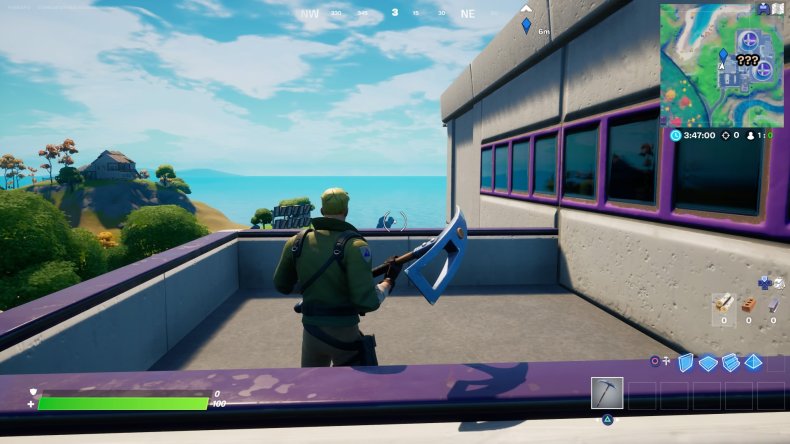 Location 2: The second Floating Ring is situated on a pipe sticking out of the ground near the northernmost turbine.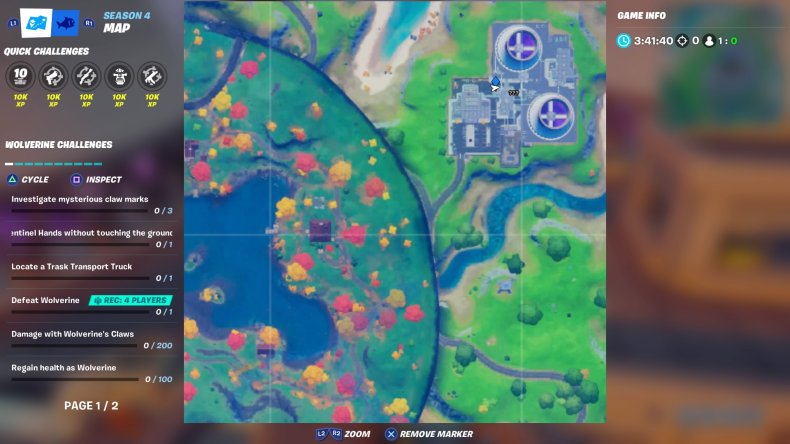 It's easily recognizable as a tall structure with a circular knob on top.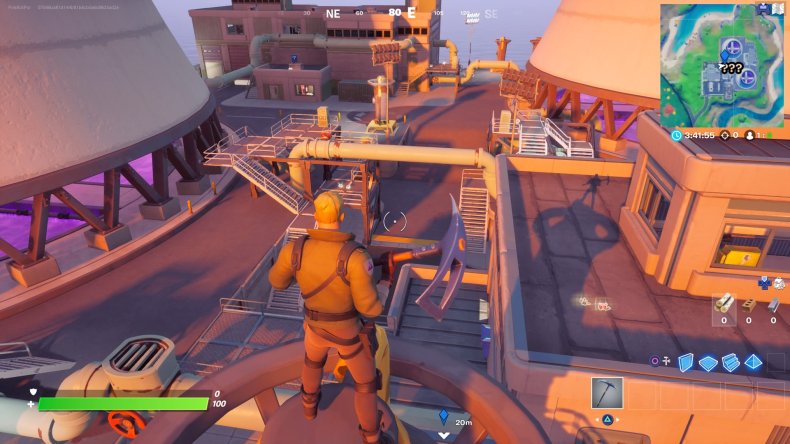 Location 3: The third Floating Ring can be found on a pipe just west of the southern stack.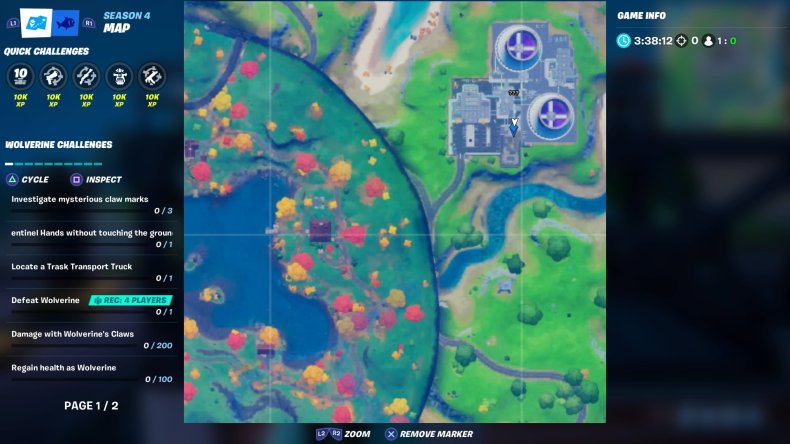 The pipe connects the buildings labeled three and four.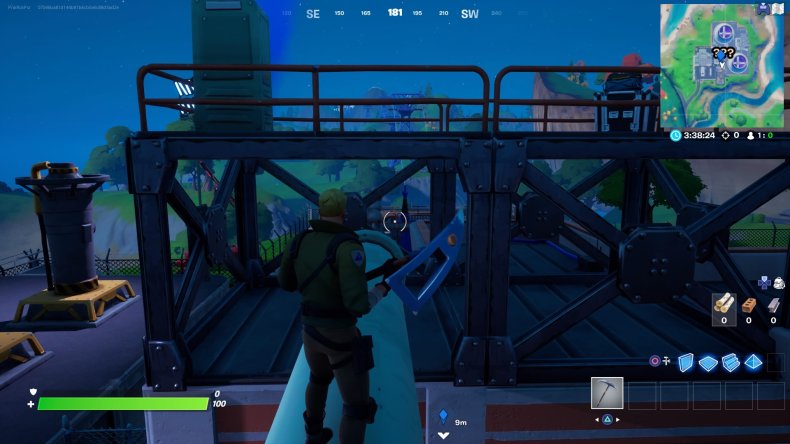 Location 4: The fourth and final Floating Ring is inside building five, located in the northeast section of Steamy Stacks.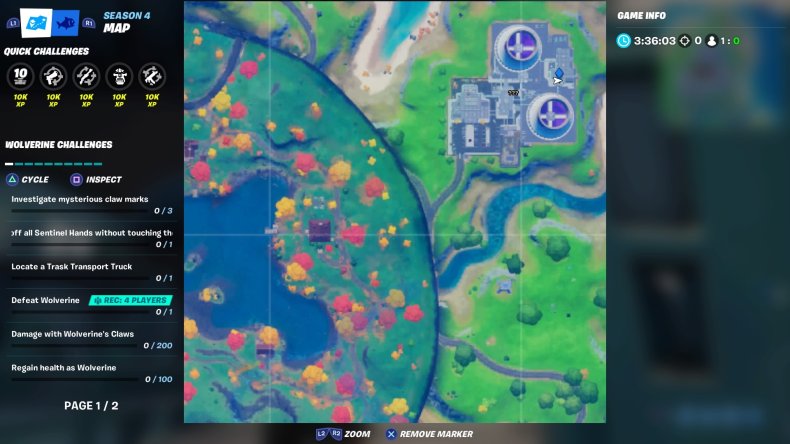 As soon as you go up the small staircase and through the door, you'll see the Floating Ring sitting atop a pipe.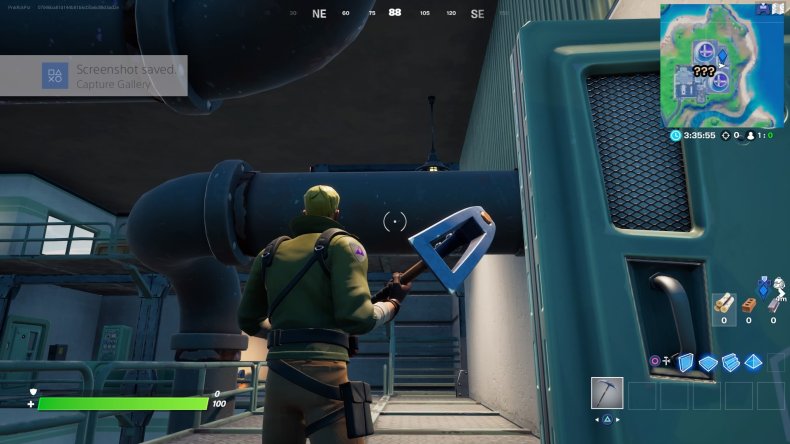 Fortnite Week 9 Challenges
Collecting Floating Rings at Steamy Stacks is just one of many Weekly Challenges to debut in Fortnite Thursday Morning. Here's the full list of new challenges for those who've yet to check it out at the in-game Challenge Table:
Search Chests at Holly Hedges (seven)
Eliminations at Slurpy Swamp (three)
Collect Floating Rings at Steamy Stacks
Dance at the highest spot and the lowest spot on the map
Land at Sharky Shell and finish top 25
Heal teammates with a Bandage Bazooka
Knock back opponents with Shockwave Grenades
Deal damage to opponents at Sweaty Sands (500)
That's all you need to know about Week 9 and collecting Floating Rings at Steamy Stacks.
Fortnite is available now on PS4, Xbox One, Switch, PC and Android.
Were you able to find all four Floating Rings at Steamy Stacks using this guide? What do you think of the Week 9 Challenges so far? Tell us in the comments section!