'Fortnite' Floating Rings at Misty Meadows Locations Week 1 Challenge Guide
Fortnite Season 4 Week 1 Challenges are officially live, and one of the most obtuse tasks asks players to collect Floating Rings at Misty Meadows. In this guide, we'll reveal the locations of all four rings in the known point of interest.
Misty Meadows Floating Ring Locations
Floating Ring 1: The first ring can be found here, in the northeast part of the location.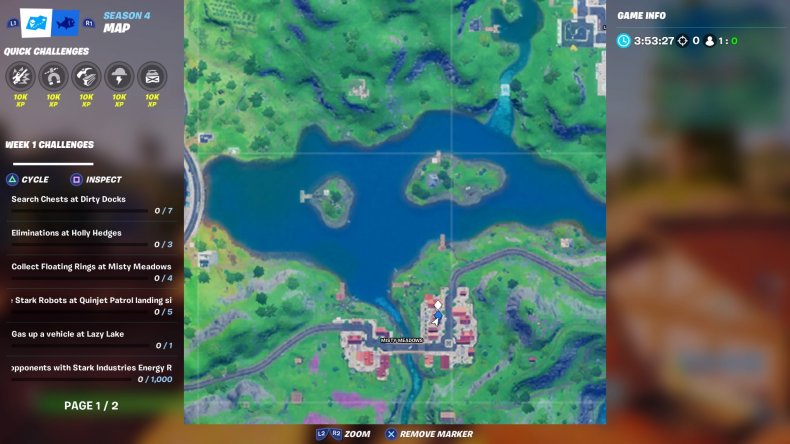 It's on top of a blueish house with a wooden deck out back, close to the Respawn Van.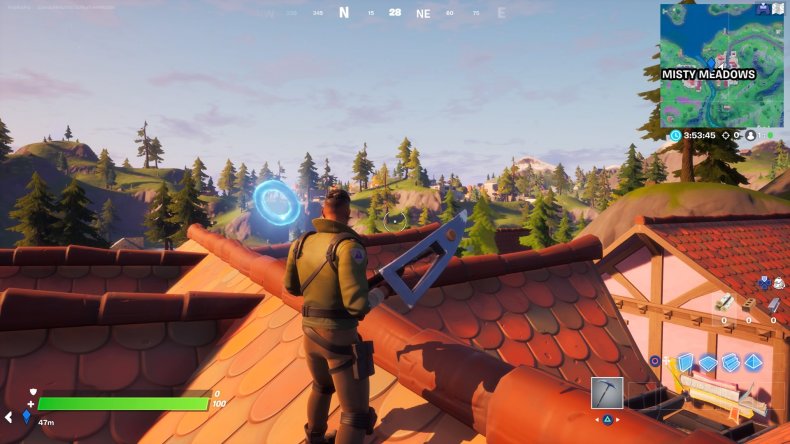 Floating Ring 2: The second Floating Ring is in he western section of the PoI.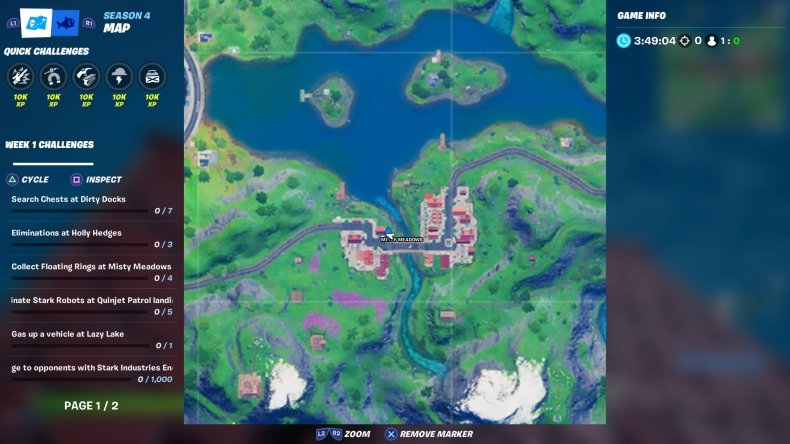 It's on the big clock tower-like building, but you have to land directly on top of the perch to get it. As suggested by this screenshot, it may take a few tries to get there.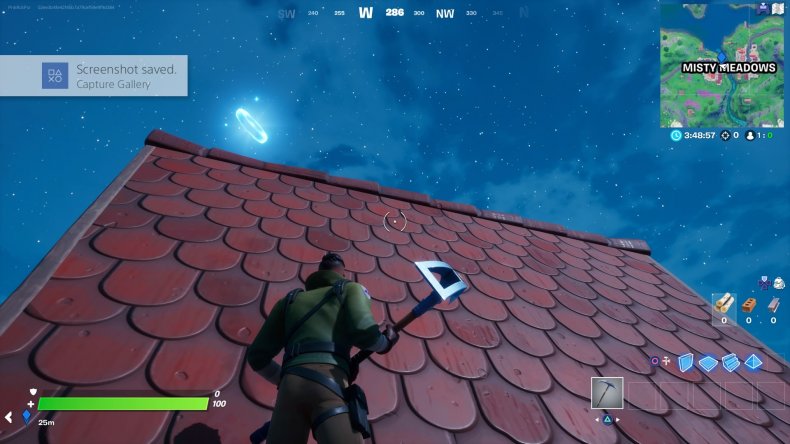 Floating Ring 3: The third Floating Ring is here, in the southeast section of Misty Meadows.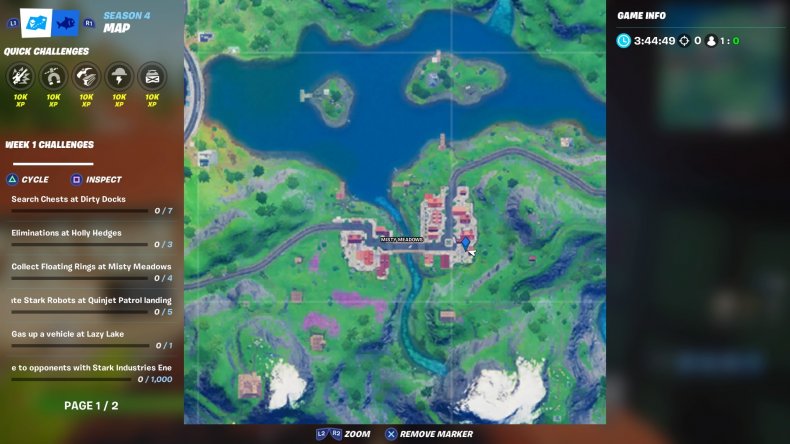 It's on top of a building with a big flight of stairs leading up to it that's pretty difficult to miss.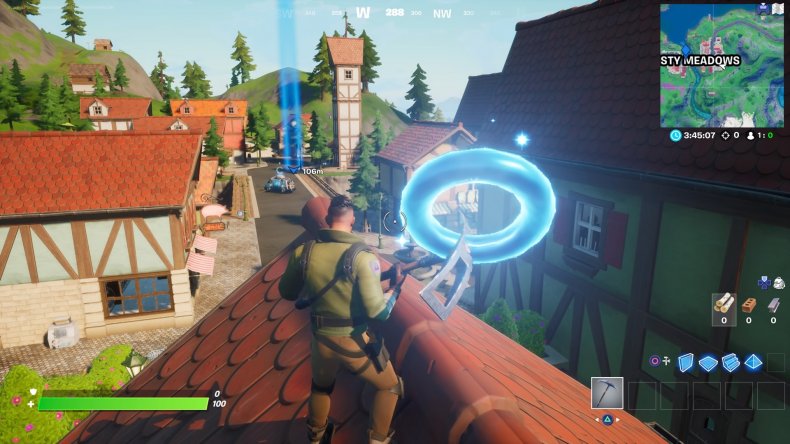 Floating Ring 4: The fourth and final Floating Ring can be found here, south of the main Misty Meadows PoI. If you zoom in on the map, though, you can see a shack on the side of the road.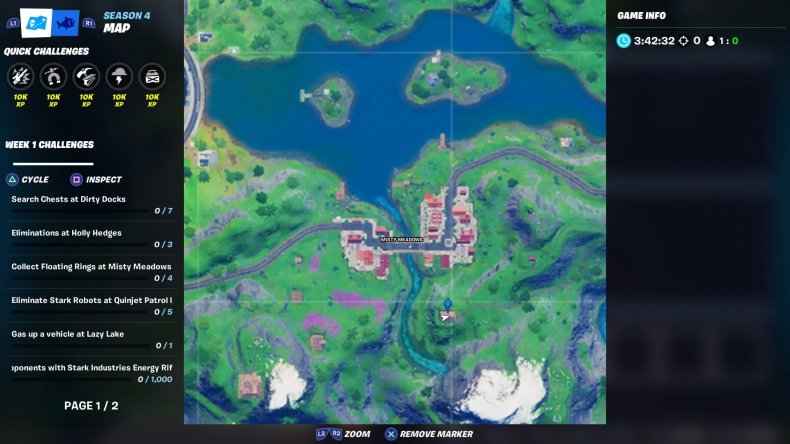 Just like the others, the Floating Ring is on the roof of that shack. That's all you need to know to collect Floating Rings at Misty Meadows in Fortnite.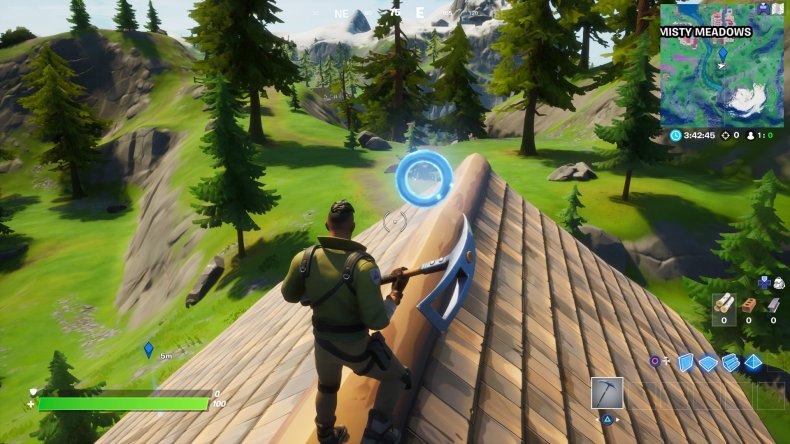 Fortnite Season 4 Week 1 Challenges
The Season 4 challenges in Fortnite Chapter 2 are seemingly taking on the same simplified form players enjoyed in Season 3, which means there's a small crop of clearly defined tasks to figure out every seven days. Here's the full list of Week 1 Challenges for those who've yet to see them at the in-game Challenge Table.
Search Chests at Dirty Docks (seven)
Eliminations at Holly Hedges (three)
Collect Floating Rings at Misty Meadows (four)
Eliminate Start Robots at Quinjet Patrol landing sites (five)
Gas up a vehicle at Lazy Lake
Deal damage to opponents with Stark Industries Energy Rifles (1,000)
Eliminate Doctor Doom at Doom's Domain (three)
Investigate Mysterious Claw Marks (three) [Wolverine Challenge]
Just complete these base objectives, and you'll be well on your way to unlocking that sweet Tier 100 Iron Man skin at the end of the Season.
Fortnite is available now on PS4, Xbox One, Switch, PC and Android.
What do you think of Fortnite Season 4 so far? Were you able to find all four Misty Meadows Floating Rings at their locations? Tell us in the comments section!