'Fortnite' Fortbyte #41 Location - Accessible Using the Tomatohead Emoticon Inside DurrrBurger
Fortnite has yet another Fortbyte Challenge available for Battle Pass owners. In this guide, we'll tell you where you can locate Fortbyte #41 using the Tomatohead emoticon inside the DurrrBurger restaurant.
Fortbyte #41 Location - Accessible using the Tomatohead Emoticon inside the DurrrBurger Restaurant
For this Fortbyte Challenge, simply head to the larger DurrrBurger restaurant towards the center of Neo Tilted. It's marked on the map below.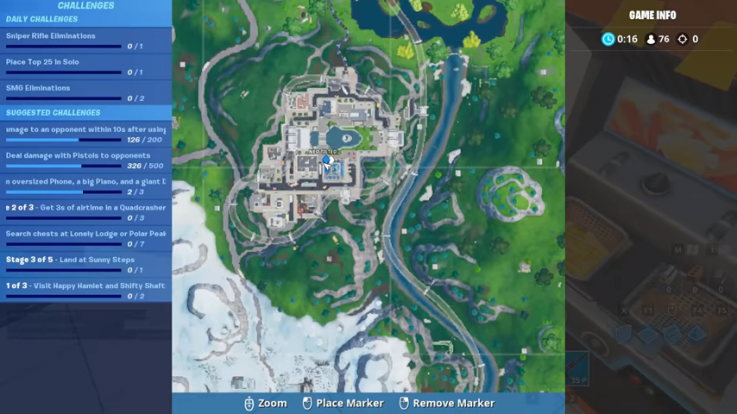 The DurrrBurger restaurant looks like this.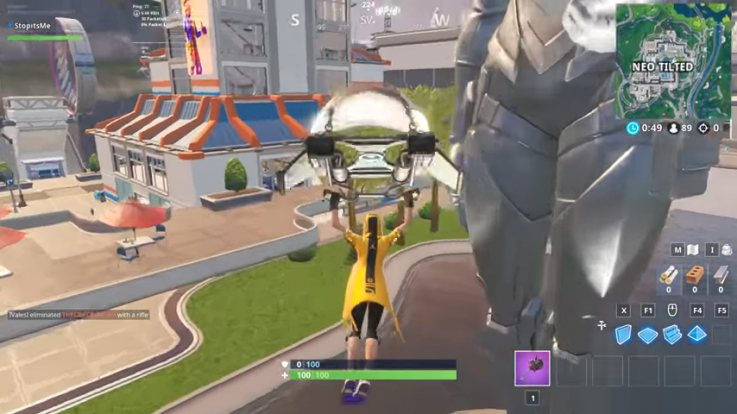 Once inside, go to the first floor and use the Tomatohead emote behind the counter. The emote is unlocked in tier 3 of the Season 9 Battle Pass.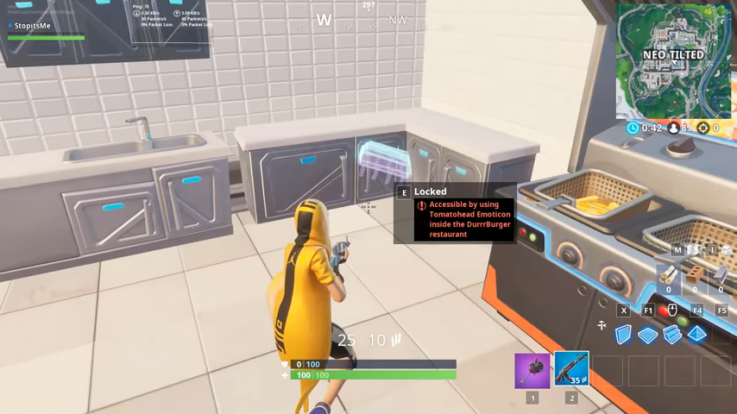 Today's Fortbyte Challenge continues Epic's new daily tradition of offering players interesting fetch quests to unlock small portions of a mysterious Loading Screen. By finding and unlocking all of these fragments, fans might uncover big secrets about the game's next live event expected to take place at the end of July. So far, Epic has featured Fortbytes at specific named locations, inside suspicious buildings and near unique Pressure Plate Puzzles. Some Fortbytes, in fact, have even been tied to the day-night cycle of the Battle Royale map. While we wish the true Fortbyte experience wasn't tied to the Battle Pass, it's been a fun addition for those who take part.
Fortnite is available now on PS4, Xbox One, Switch, PC and mobile.
What are your thoughts on Fortbyte #41 inside the DurrrBurger? Which Fortbyte Challenge has been your favorite so far? Tell us in the comments section!
'Fortnite' Fortbyte #41 Location - Accessible Using the Tomatohead Emoticon Inside DurrrBurger | Gaming