'Fortnite' Fortbyte #64 Location - Accessible By Rox on Top of Stunt Mountain
Fortnite has a new Fortbyte available to collect, and we want you to find it. In this quick guide, we'll tell you how to find and locate Fortbyte #64. It's accessible by Rox on top of Stunt Mountain.
Fortbyte #64 Location - Accessible By Rox on Top of Stunt Mountain
Just like the Sentinel skin requirement for Fortbyte #36, this one requires players to have the Rox Season 9 Battle Pass skin to get it. So, if you don't have the Battle Pass, this Fortbyte isn't for you. If you do, however, equip Rox from your Locker first. The skin is unlocked at tier 1, so everyone with the Battle Pass should have it.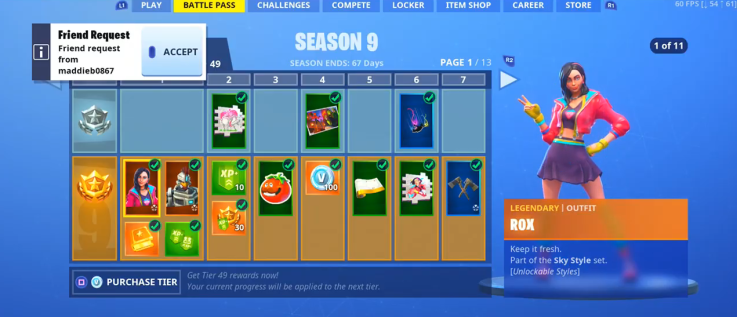 Once you've equipped Rox, you'll need to go to Stunt Mountain. For those that don't know, it's the large hill west of Loot Lake.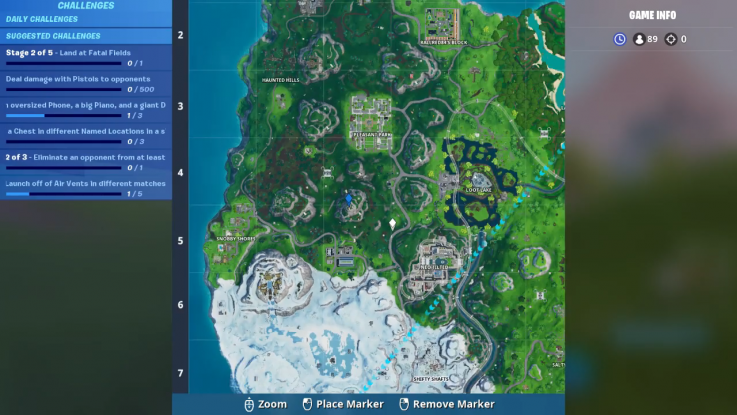 This is what Stunt Mountain looks like in game.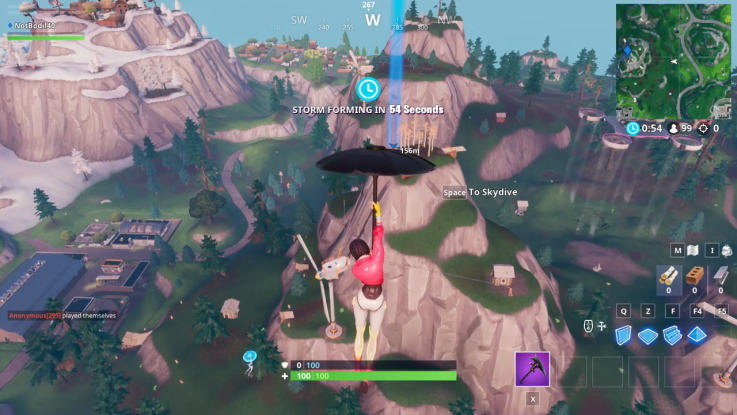 Today's Fortbyte debuts just 24 hours after fans were asked to search for a Wooden Fish Building. Fortnite 's Fortbytes continue to send players on creative scavenger hunts with the ultimate goal of uncovering small portions of an elusive, lore-drenched Loading Screen. By the end of Season 9 dedicated fans will be able to use their collected Fortbytes to see the special image. It's still unclear what that image might show, but many speculate it will have something to do with a live event expected to take place at the end of July. For more Fortbyte locations like these, be sure to read our detailed Fortbyte guide.
Fortnite is available now on PS4, Xbox One, Switch PC and mobile.
What are your thoughts on Fortbyte #64? Were you able to find the Fortbyte on top of Stunt Mountain? Tell us in the comments section!
'Fortnite' Fortbyte #64 Location - Accessible By Rox on Top of Stunt Mountain | Gaming