'Fortnite' Fortbyte #72 Location - Found Within Salty Springs
Fortnite has a brand-new Fortbyte challenge, and we want you to be among the first to finish it. In this guide, we reveal the location of Fortbyte # 72 found within Salty Springs.
Fortbyte #72 Location - Found Within Salty Springs
This Fortbyte is very easy to find, because it's out in the open in the middle of Salty Springs.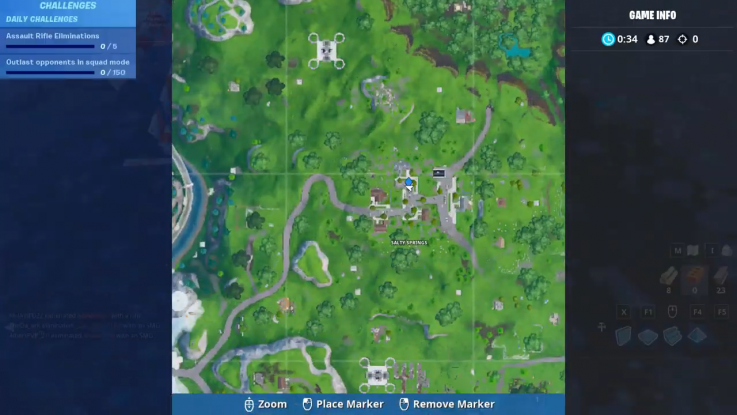 Just look for the turned over red truck or this big crack in the pavement to find the Fortbyte. Because Fortbyte #72 does not require any special skins or sprays, owning the Season 9 Battle Pass is not necessary to collect it.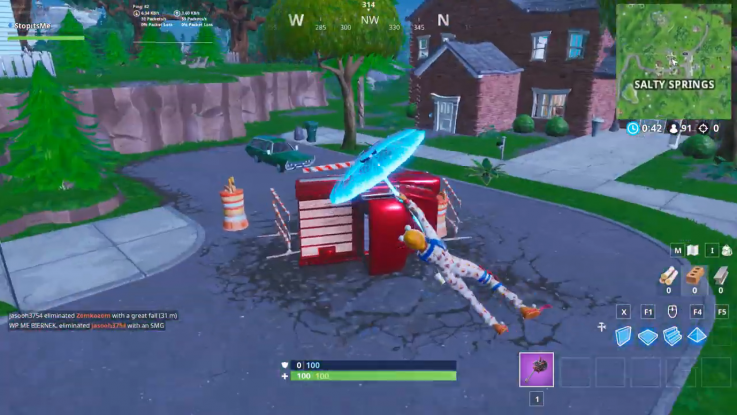 While their locations can sometimes be obtuse, Fortbytes continue to be a fun daily task for diehard Fortnite fans. Over the past two weeks of Season 9, players have found these chips by using special skins and sprays, solving bespoke puzzles or heading to specific locations on the Battle Royale map. Each of these Fortbytes contributes to a tiny slice of a special Loading Screen that will be fully uncovered by the time the latest Battle Pass nears its end. Those who want the biggest clues about July's planned live event, then, are encouraged to keep track of each byte. For more Fortbyte locations, check our our complete Fortbyte location guide.
Fortnite is available now on PS4, Xbox One, Switch, PC and mobile.
Were you able to find Fortbyte #72 at Salty Springs? Which Fortbyte location challenge has been your favorite so far? Tell us in the comments section!
'Fortnite' Fortbyte #72 Location - Found Within Salty Springs | Gaming