'Fortnite' Fortbyte #8 Location - Found Within Junk Junction
Fortnite has a brand-new Fortbyte Challenge for Fortbyte #8. In this guide, we'll tell you the best way to find the Fortbyte located within Junk Junction.
Fortbyte #8 Location - Found Within Junk Junction
Fortbyte #8 is found in Junk Junction in the main building in the center of the location. It's marked on the map, and is the large brick building with a Vending Machine out front.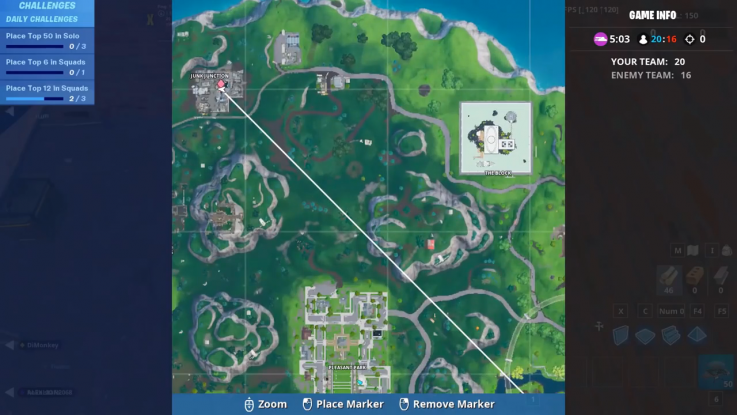 Go in there and you'll see this bed in the back with Fortbyte #8 on it. Unlike Friday's Fortbyte, this one doesn't require the Season 9 Battle Pass to collect.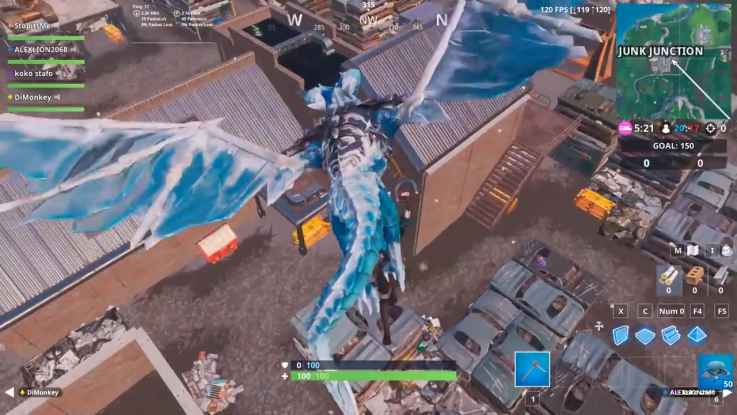 Today's Fortbyte continues Epic's recent tradition of presenting players with unique puzzles to unlock cool rewards. Over the first full week of Season 9 Fortbytes, fans have solved simple Pressure Plate Puzzles, leveraged the game's day-night cycle and found a neat Wooden Fish structure. Each of these daily Fortbytes combine to unlock a small piece of a Loading Screen that will be fully revealed by the end of Season 9. The hope from fans is that, as we reach the end of the Battle Pass, we may learn a bit more about the next major live event expected to take place at the end of July. For more Fortbyte locations, be sure to check out our complete Fortbyte location guide.
Fortnite is available now on PS4, Xbox One, Switch, PC and mobile.
Were you able to find Fortbyte # located ? What's been your favorite Fortbyte Challenge so far? Tell us in the comments section!
'Fortnite' Fortbyte #8 Location - Found Within Junk Junction | Gaming