'Fortnite' Gaming Addict, 9, Sent to Rehab After She Wet Herself Rather Than Take Bathroom Breaks
A 9-year-old girl in the United Kingdom was sent to rehab after she became so addicted to Fortnite that she wet herself rather than take bathroom breaks, her parents said.
In January, Carol and Richard, who withheld their last names to protect the identity of their child, bought their daughter an Xbox. Soon afterward she downloaded Fortnite, a popular survival game developed by Epic Games and People Can Fly, reported Scottish paper the Daily Record.
According to Carol, her daughter was so addicted to the game, she hit Richard in the face when he attempted to confiscate it. "We got called in by her head teacher asking if everything was OK. She had fallen asleep twice in lessons, and her grades were slipping," Carol said. "When we asked our daughter what the problem was, she became unusually argumentative and aggressive, which we just put down to her hormones."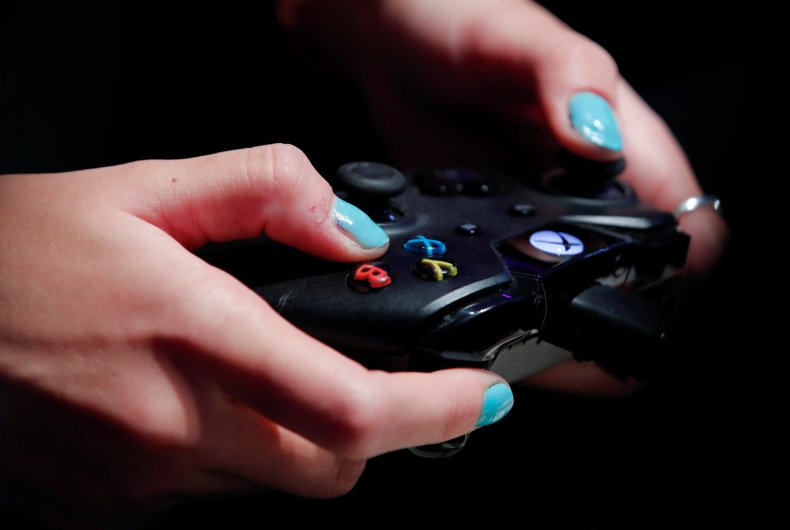 Before long, Carol and Richard began noticing regular payments to the game being made through their credit card. They discovered that their daughter was paying for in-game extras.
In a bid to wean her off Fortnite, the couple limited their daughter's game play to one hour on weekdays and two hours on weekends, but she refused to follow the rules. "My husband saw her light on in the night and found her sitting on a urine-soaked cushion playing the game," Carol said. "I found her backside was red-raw. She was so hooked to the game she wouldn't even go to the toilet."
Since the incident, the pair have sent their daughter to a rehabilitation clinic for "gaming addiction," an illness that was only classified this year as a condition by the World Health Organization (WHO).
According to the WHO's International Classification of Diseases, gaming disorder is "characterized by impaired control over gaming, increasing priority given to gaming over other activities to the extent that gaming takes precedence over other interests and daily activities, and continuation or escalation of gaming despite the occurrence of negative consequences."
Steve Pope, the addictions counselor who has been treating Carol and Richard's daughter, said that parents have been reaching out to him about their children, who are as young as 8, and their Fortnite addictions. "I've been working in this field for three decades and never seen anything like it, how widespread and potentially damaging this is," he said.
Since Fortnite was released last July, over 150 million people worldwide have launched it. The highly addictive game is available across PS4, Xbox One, iOS, Mac and Microsoft Windows, reported The Washington Post.
"We had no idea, when we let her play the game, of the addictive nature or the impact it could have on her mental health. She is in therapy for the addiction after she became withdrawn, agitated and disturbed from playing up to ten hours a day—sometimes playing until dawn, wetting herself so she didn't have to leave the screen," Carol said.
"This is a serious issue which is destroying our little girl's life, and someone needs to step in to ban it before it becomes an epidemic."