'Fortnite': Get Intel From a Character Locations for Week 15 Challenges
Fortnite's Week 15 Challenges have just gone live, and, while many of the objectives are self-explanatory, there's one that may be giving some Battle Royale fans pause. Want to know how to get Intel from a character so you can receive 40,000 XP for your Season 5 Battle Pass? Then you've come to the right place.
How to get Intel from a Character in Fortnite
Just like the vast majority of the objectives you'll be asked to complete during Week 15, this one requires interacting with the various NPCs scattered around the Battle Royale map. In Fortnite Season 5, getting Intel refers to purchasing any sort of map from a character for a small amount of Bars. It typically costs less than a dozen Bars to buy one of these maps, and you only need to buy one of them to complete the challenge.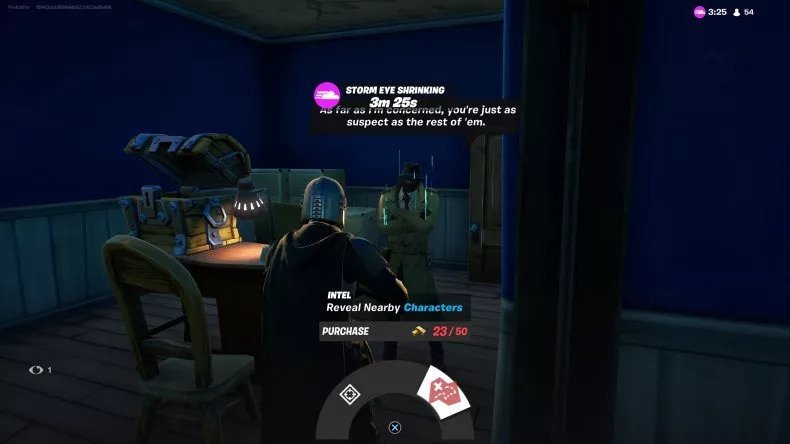 With that in mind, we're aware of at least six characters who sell maps at their specific locations. In this guide, we'll show you all of their possible spawn spots. If you have trouble using one of our maps, just look for the speech bubble that appears onscreen when you land. That should point you in the precise direction of the character you're looking for. If it's not there, try one of the alternate spawn locations instead.
Lexa: Lexa's Intel is a Treasure Chest Map. Head to this house in the northwest corner of Hunter's Haven, and you'll find her standing in the kitchen area. Try to enter through the rear door to avoid confrontation with any IO Guards that may be nearby.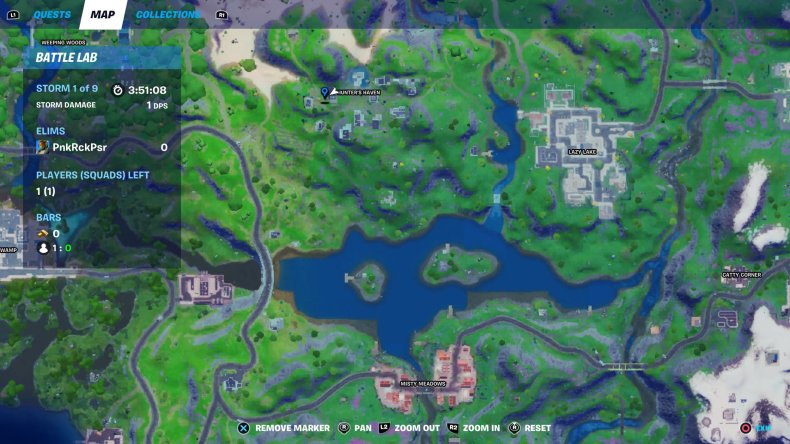 Ragnarok: Ragnarok sells a Treasure Chest map as well, and he's located at the Viking Vessel west of Holly Hedges. You may need to break through the hull of the ship with your Pickaxe to find him.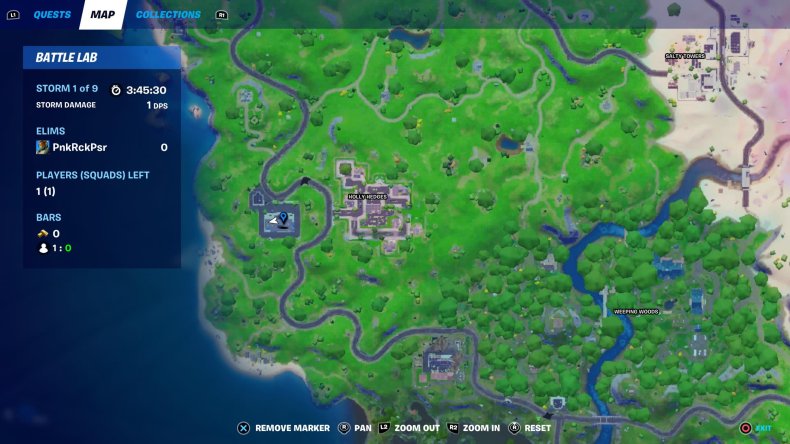 Sleuth: Sleuth has a Character Map in his inventory, and he's found in two places. The first is in the northeast corner of Retail Row, inside the building between Noms and Big Shots.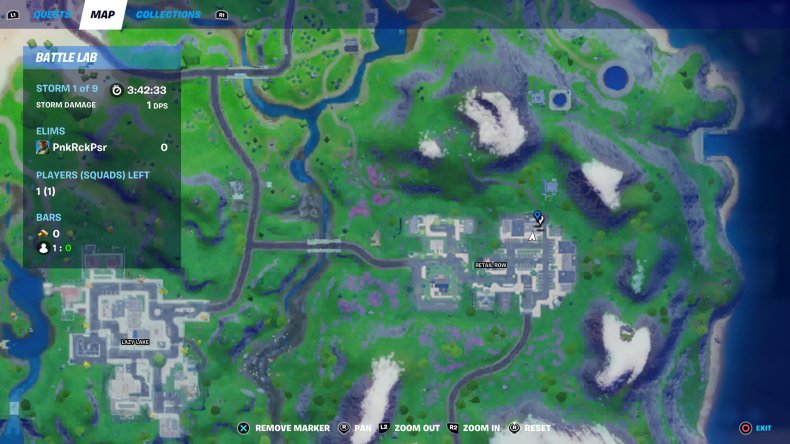 His second spawn location is to the left of the big "food, fishing and fun" sign in Sweaty Sands. Look for the door that says detective agency on it and go inside.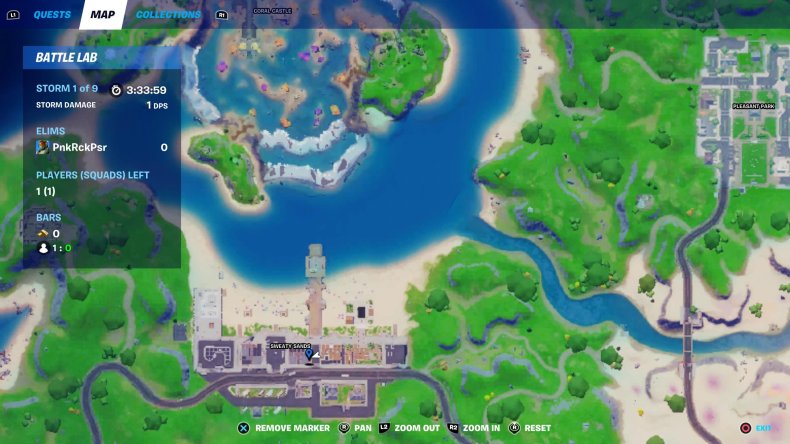 Bunker Jonesy: Jonesy's Intel is a Bigfoot Map. His first possible spawn location is inside the Camp Cod cabin marked below. You'll see him standing by the stairs.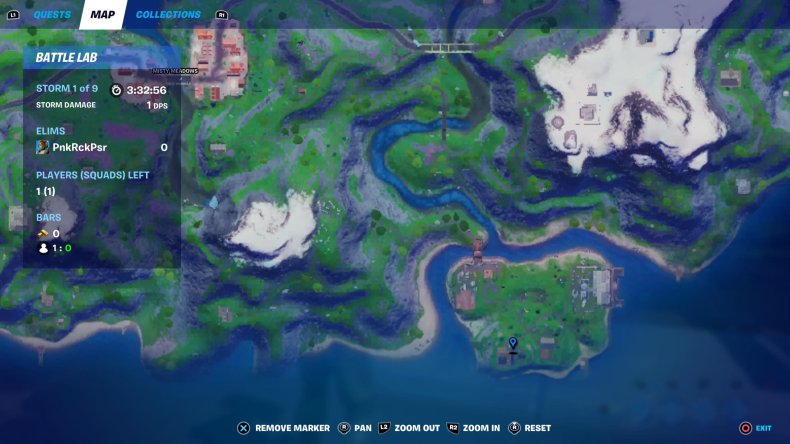 Jonesy might also be at the Cabin in Shipwreck Cove as well. He's standing right outside the doorway.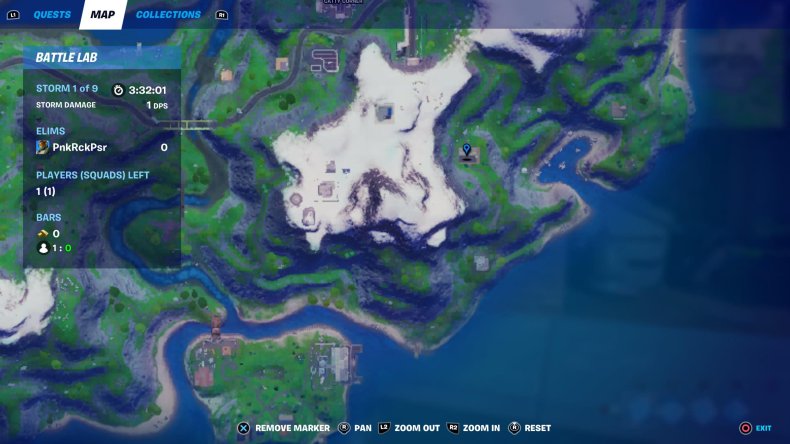 Kyle: Kyle has a Campfire Map. His first possible spawn location is inside this RV in the southeast side of Weeping Woods. You're looking for a trailer that has an open door with plaid, closed curtains.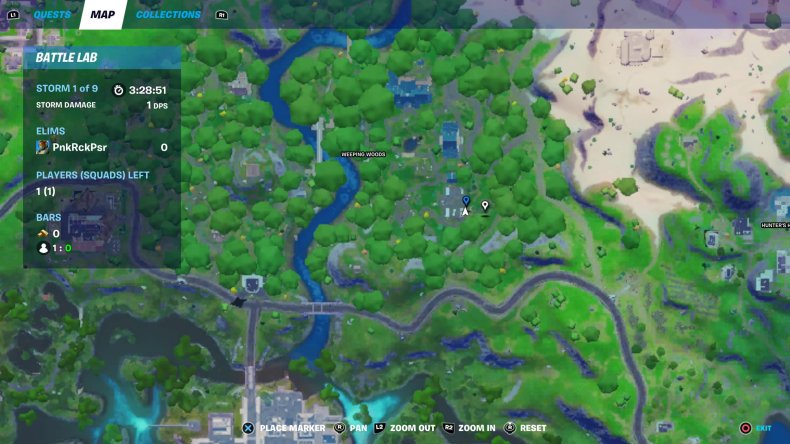 He's also found at Lumber Lodge as well, which is southwest of Misty Meadows. He's on the back deck with all the chairs.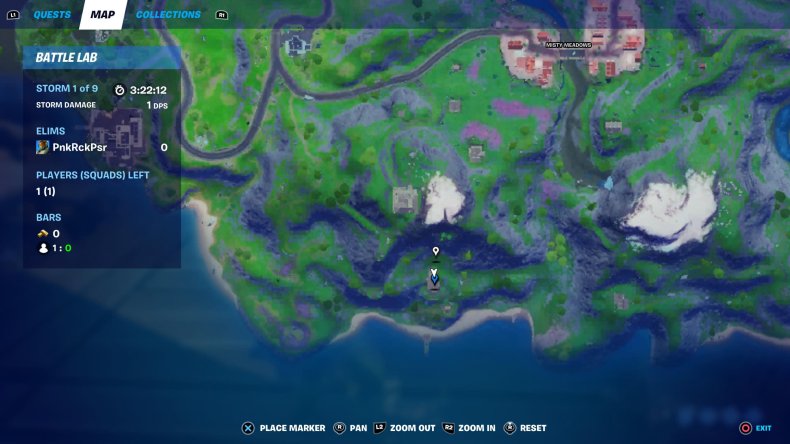 Burnout: Burnout sells a Car Map and is found in one of three spots. The first one is right on this curve heading into the western side of Sweaty Sands.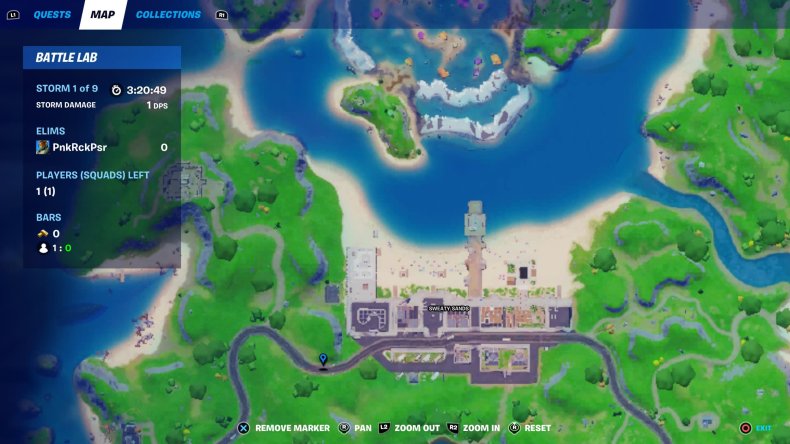 He may also be at this fork in the road headed toward Steamy Stacks.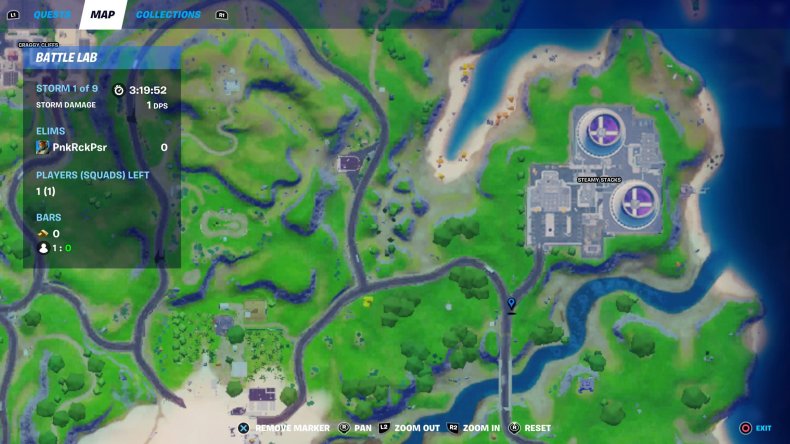 Finally, you might also find him on this stretch of road southeast of Craggy Cliffs. All you have to do is purchase a map from one of these 11 possible locations, and the 40,000 XP is yours.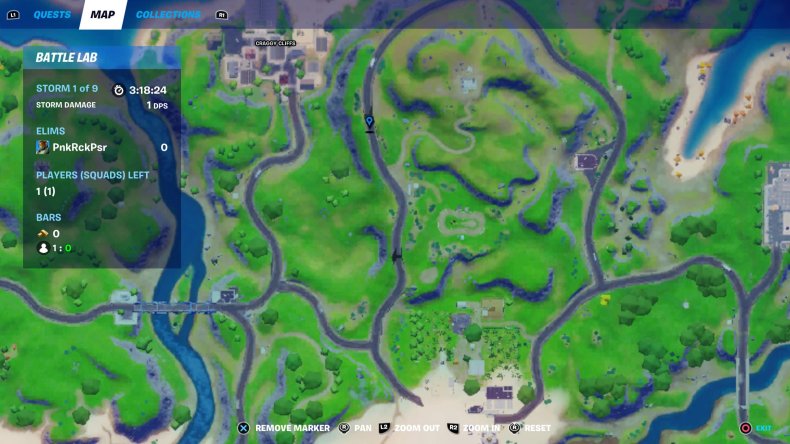 Fortnite Week 15 Challenges
Getting Intel from a character accounts for just one of eight new challenges going live in Fortnite on Thursday. If you haven't made much use of the NPCs during Season 5, this final batch of objectives makes sure you do so before they might be gone for good. Here's the full list of Week 15 Challenges as seen in-game:
Distance traveled through sand (500)
Spend five seconds within 20 meters of enemies while sand tunneling (five)
Spend Bars (500)
Purchase Item from a character
Upgrade a weapon
Get Intel from a character
Hire a character
Duel characters (five) (10) (15) (20) (25) [Legendary Quest]
That's all you need to know about getting Intel from characters in Fortnite Season 5.
Fortnite is available now on PS5, PS4, Xbox Series X|S, Xbox One, Switch, PC and Android.
Were you able to get Intel from a character? Have you maxed out your Season 5 Battle Pass yet? Tell us in the comments section!