'Fortnite' Go Faster Than 30 Speed Trap Locations Downtown Drop Challenge Guide
Fortnite has more Downtown Drop Challenges to complete, and we're here to help. In this guide, we'll explain how to go faster than 30 through both Speed Traps.
How to go faster than 30 through both Speed Traps in Fortnite
As implied by the challenge, there are two Speed Traps on the Downtown Drop map. You've likely seen these Speed Traps in previous Weekly Challenges. They display a number related to how fast your character moves.
1) The first is just before the two Food Trucks on the corner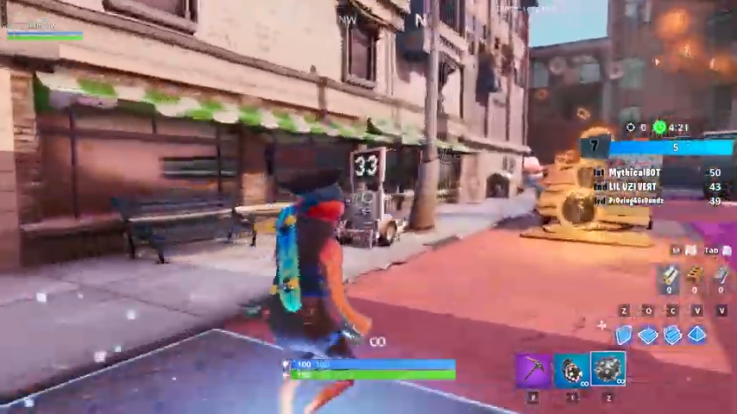 2) The second is right at the end near the warp elevator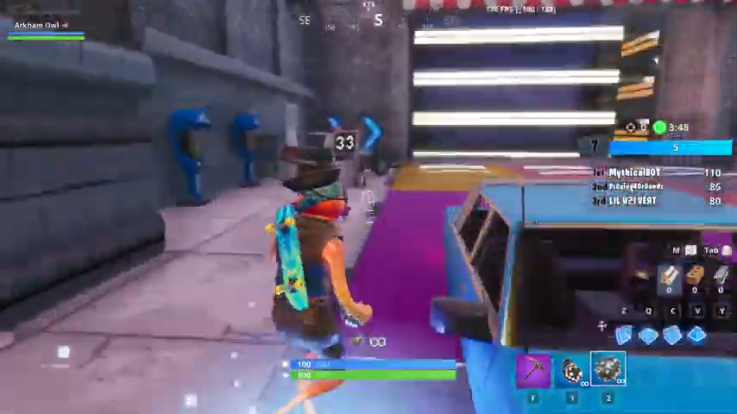 Regardless of the Speed Trap you're trying to pass, the strategy to going faster than 30 is the same for both locations. It may be tempting to use Impulse Grenades or go off a jump to get maximum velocity, but the key to building up speed is actually to avoid them. Just slide off to the side of everything, and you should be able to build enough forward momentum to go faster than 30. You'll know you've done it right when an alarm bell sounds from the trap.
Fortnite is available now on PS4, Xbox One, Switch, PC and mobile.
Were you able to go faster than 30 through both Speed Traps? Which Downtown Drop Challenge has been your favorite so far? Tell us in the comments section!
'Fortnite' Go Faster Than 30 Speed Trap Locations Downtown Drop Challenge Guide | Gaming