'Fortnite' Greasy Grove Treasure Map & Raise Disco Ball Week 5 Challenge Guide
Fortnite 's Week 5 Challenges are live, and we've got a guide to help you out. Want to find the Greasy Grove Treasure Map or raise a Disco Ball near Loot Lake? We've got you covered.
'FORTNITE' GREASY GROVE TREASURE MAP LOCATION
In order to complete the "follow the treasure map found in Greasy Grove" challenge for Week 5, head to this spot as shown on the map. The coordinates are B4. It's on the left side of the mountains, just outside of Snobby Shores toward the forest.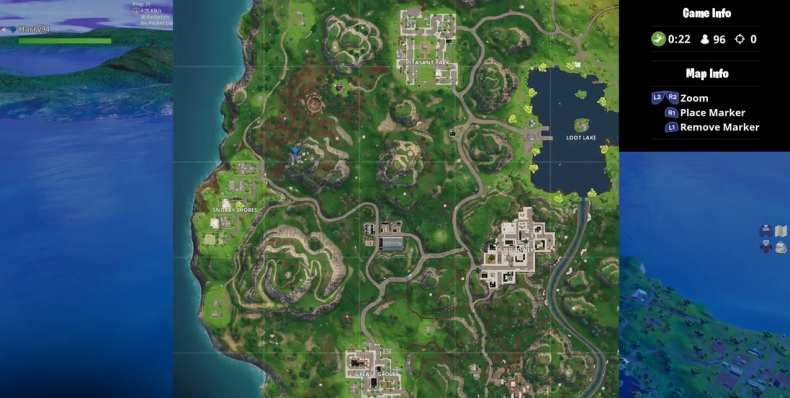 If you need a picture of the exact location, we've provided that as well. It's on the stairs of the hidden lair tucked inside the cliffs.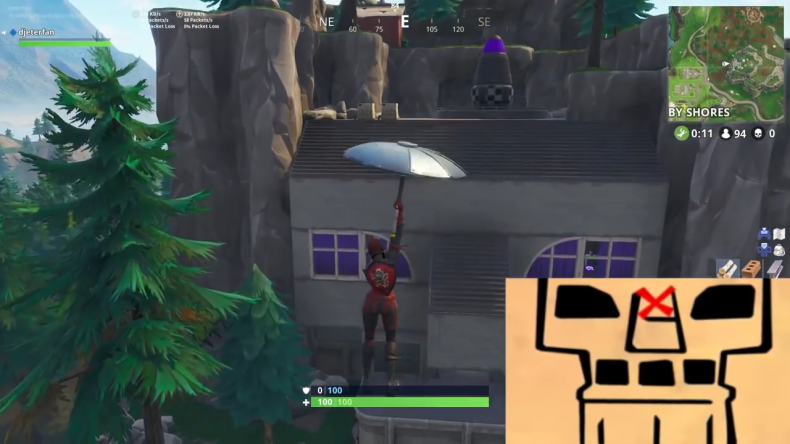 'FORTNITE' DANCE WITH OTHERS TO RAISE THE DISCO BALL NEAR LOOT LAKE
All you need to do is land at the factory on Loot Lake just behind the dock. Enter the building and you'll see a disco ball on the ground. To raise it, have four people dance at the same time on each of the four floors in the room. This can be accomplished in Squads or Solos as long as players are willing to coordinate.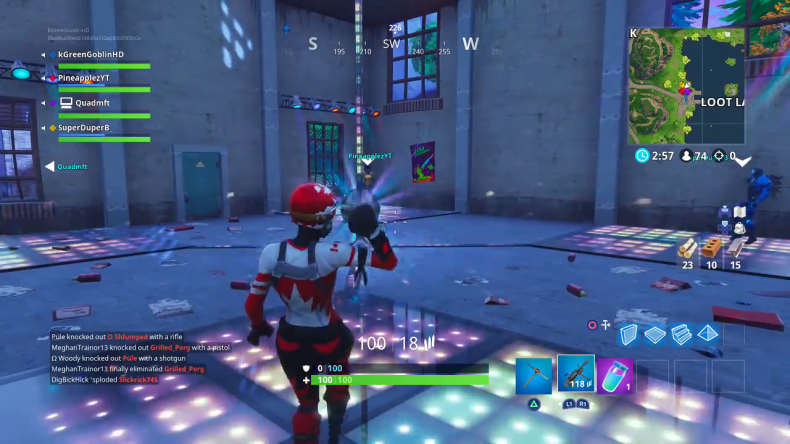 In case you forget how to dance, just press down on the D-pad, B on PC or the "!" button in the top-right of the screen on iOS.
By the way, we've also got a list of vending machine locations if you're looking to complete that challenge too.
That's all you need to know about Fortnite's Week 5 Challenges. Once you've completed them all, use our Blockbuster Challenge guide to get your free Battle Pass tier.
Fortnite is in early access across PS4, Xbox One, PC and iOS. The Week 5 Challenges are live on all platforms.
What are your thoughts on the Week 5 Challenges? Were you able to raise the Disco Ball and follow the Greasy Grove Treasure Map? Tell us in the comments section!