'Fortnite' Devs Removing Guided Missile, Fixing Peeking and Weapon Swapping
Epic Games developers posted on the Fortnite subreddit to address some of the community's concerns about the game's last few patches. Fans have been frustrated with some of the stranger changes coming to the game, like an added delay for weapon swaps and the broken guided missile launcher. EpicEricSw, a community manager at Epic, assured them their cries have been heard and major changes are coming in the near future.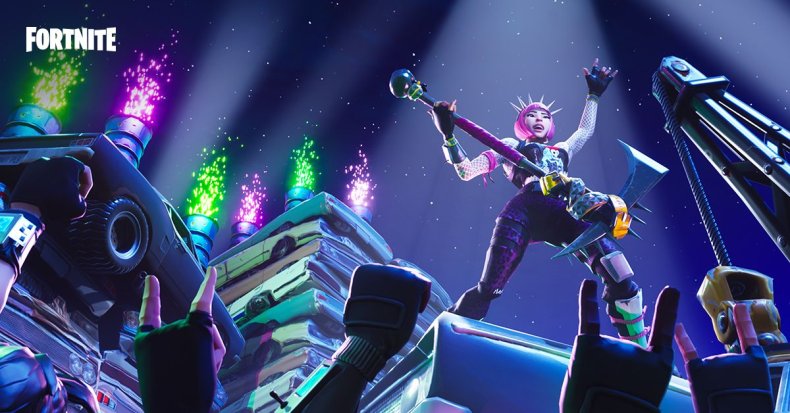 Peeking- While Fortnite developers were trying to fix a bug that "affected a small number of players," they accidentally introduced a worse one. After patch 3.5, players could shoot through cover, giving them an unfair advantage in the field. This hotfix has been rolled back while the team looks for another solution.
Weapon Swapping- The community really hated the changes in the game's last patch, which created a reload delay after equipping certain weapons. Though Epic's developers don't believe the problem is that awful, they did take the delay away from the Sniper Rifle and Crossbow weapons. Shotguns, Revolver, Hand Cannon and Rocket Launcher will still have the delay, and it's unclear if this will appease fans or make angrier. The actual animations themselves will be improved, since some weapons don't properly show that they are ready to shoot after reloading.
Guided Missile Launcher- The biggest and most shocking change is the removal of the brand new Guided Missile Launcher. Introduced in version 3.4, the missile allowed users halfway across the map to sneak kills they normally would never have gotten. Fans were not happy with this weapon, even with its extreme rarity, so it's leaving the game. Though I've never actually piloted one of the beasts, I'll fondly remember it for giving the game some of its most absurd highlights.
50v50 - The delayed game mode will hit live servers "later this week" according to a reply in the comment section.
Sadly, there was no mention of Tilted Towers being removed or getting hit by a comet.
'Fortnite' Devs Removing Guided Missile, Fixing Peeking and Weapon Swapping | Gaming