'Fortnite' Haunted Household Furniture Locations Fortnitemares Challenge Guide
Fortnitemares returns with more Haunted Household Furniture for players to destroy.
These mundane-looking furniture aren't like normal chairs and beds, but they are imbued with something else. Finding and destroying Haunted Household Furniture is needed to complete one of the cosmetic challenges in this year's Fornitemares event.
Destroying five of the Haunted Household Furniture will net players 30,000 experience points, something that would benefit new players and Battle Pass owners alike.
Without further ado, here are the locations for the Haunted Household Furniture in Fortnite.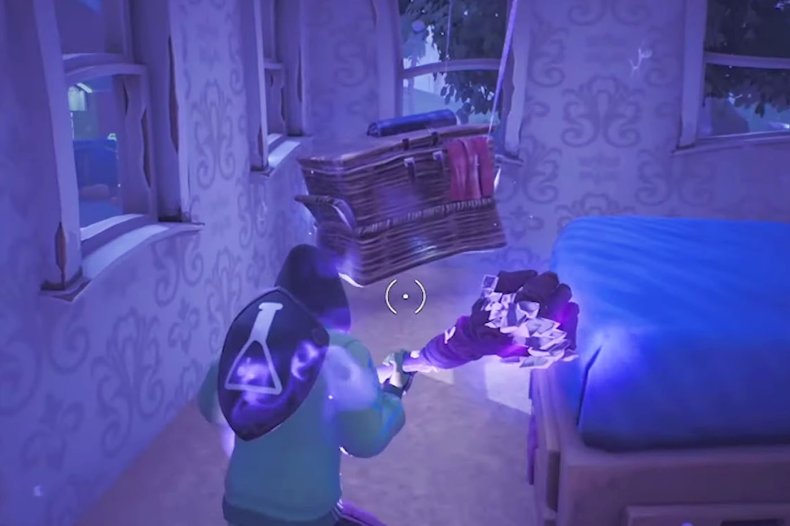 FORTNITEMARES HAUNTED HOUSEHOLD FURNITURE LOCATIONS
In order to find Haunted Household Furniture you'll want to go into the new Storm King mode. There, players will need to find the Haunted Household Furniture in houses. The Haunted Household Furniture may look like normal furniture, but it has a spirit-like shroud surrounding it. You can also tell its the Haunted Household Furniture because it's actually floating.
One possible location is at Salty Springs. Head to the houses there and get inside via the door or smash your way through the roof and search for the furniture.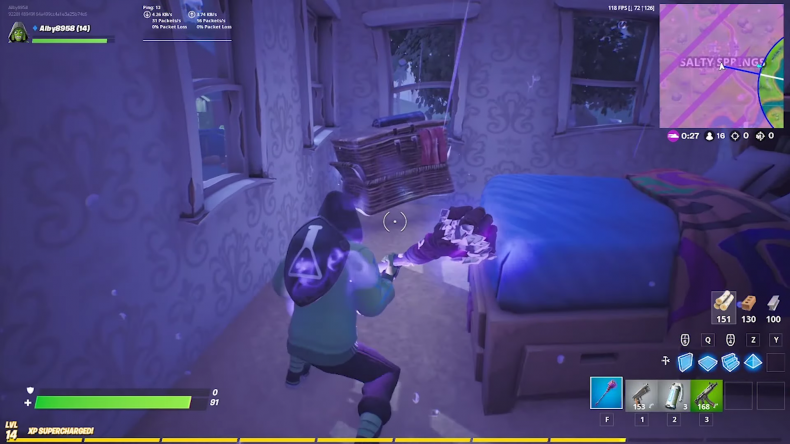 The next location for the Haunted Household Furniture is Frenzy Farm. Enter the large farmhouse and there are likely to be some floating chairs inside.
To complete the challenge you need to destroy five pieces of this Haunted Household furniture. To do so, just shoot it or strike it down with your Pickaxe.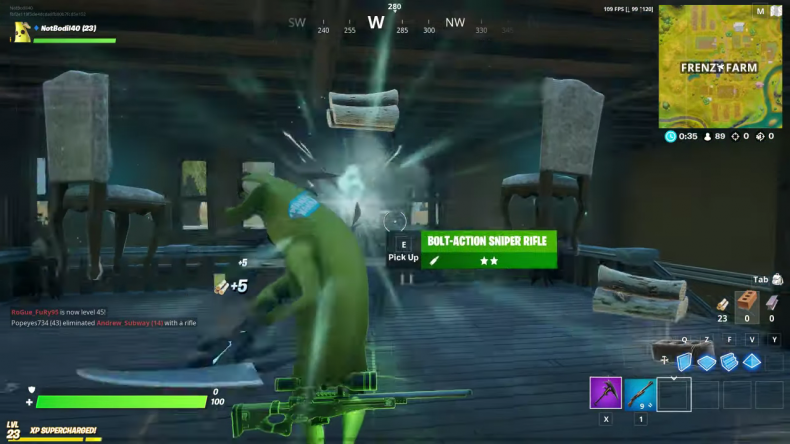 FORNITEMARE 2019 CHALLENGES
If you're looking to complete all the challenges for this year's Fornitemares, here's the complete list.
Destroy haunted household furniture (five)
Leap from a Hideout while an opposing player is within 20m (one)
Search a chest in a haunted forest, a ghost town, and a spooky farm (one)
Deal damage to Storm King weak points (10,000)
Revive teammates while battling the Storm King (three)
Defeat the Storm King (one)
There are also new challenges that were leaked called Creative Curse that has 14 other challenges for players to complete. Here's the complete list of the Creative Curse challenges:
Play different featured Fortnitemares islands or limited time modes (five)
Eliminate fiends in Retribution (200)
Siphon health or shields from player eliminations in Mansion of Power (250)
Eliminate players in Gun Fright (seven)
Collect pumpkin coins in any featured island (15)
Collect resources in Retribution (500)
Eliminate players in Mansion of Power (10)
Deal damage wiht Assault Rifles in Gun Fright (500)
Do damage to fiends in any featured island (100,000)
Purchase items from Vending Machines in Retribution (three)
Bounce on Ghost Vents in Mansion of Power (25)
Deal damage with Sniper Rifles or Pistols in Gun Fright (300)
Eliminate different types of fiends in any featured island (four)
Collect the final boss room pumpkin in the featured island Infernum (one)
Complete all Retribution quests (three)
Complete all Mansion of Power quests (three)
Complete all Gun Fright quests (three)
Fortnite is available for PS4, Xbox One, Switch, PC and mobile.
Did you have trouble finding the Haunted Household Furniture? Let us know in the comments section.